You feel drained, you lose yourself in the fog of the reality. You are a slave to your modern way of life: Different personalities, relationships that are falling apart, crowded places, insane traffic jams, too much noise… So many reasons why people need to spend some time alone, far away from crowds.
Your mind and body crave for some solo time. However, the line between your alone time and isolation is very thin. In other words, when you find yourself locked in four walls, avoiding to spend time with people often, you get isolated, alienated, lonely, depressed. That doesn't do any good to your mind and body.
Here is how lack of socializing harms your physical and mental health.
1. YOU LOSE TOUCH WITH REALITY.
How many times have you found yourself not willing to get up, go out, see anyone? Sleeping, watching tv, playing computer games for days?
You lose a sense of reality. You exchange it for fiction. You give all your powers to the imagination. Depression catches you in its cage.
2. YOU GET DEPRESSED.
The eternal thief of your joy and good health. Your best friend of sorrow. Depression makes you lose interest in everything around you. Including yourself.
Grab your phone right now, call someone. You may get surprised how many people care about you. Share your life with them.
3. YOUR IMMUNE SYSTEM GETS WEAKER.
When you isolate yourself from people, you have a plenty of time to think, overthink, analyze, overanalyze. Thoughts are powerful… and devastating.
A bunch of negative thoughts overwhelms your mind and body. You experience a lot of stress. Therefore, your immune system gets weaker.
4. YOU LOSE EMPATHY.
Social isolation makes a lot of space for your own thoughts. You put an accent on yourself only. Moreover, it keeps you far away from other people.
You lose your empathy diving into the deep ocean of your needs, negative thoughts and emotions, forgetting about other people.
5. SOCIAL ISOLATION STEALS YOUR CONFIDENCE.
According to Elizabeth Ann Shaw, "[people] who were continuously isolated day in and day out…developed a poor body image and self-esteem over time."
In other words, spending a lot of alone time makes you feel less attractive, weak, not important. You are not the person who believes in their dreams and goals anymore.
6. YOUR BODY TEMPERATURE DROPS.
Loneliness gives you chills, you become colder. According to researchers, even the idea of being socially excluded was enough to make people feel colder.
Therefore, hug someone, surround yourself with warmth and comfort. Your body temperature will increase.
7. SOCIAL ISOLATION MAKES YOUR BRAIN MORE ALERT TO THREATS.
Even when there is no threat all. When socially isolated, you become more defensive, researchers say. Loneliness makes your brain work in a different way.
Moreover, lonely people tend to be more connected to negative thoughts and feelings; their brains unconsciously look for dangers.
8. SOCIAL ISOLATION LEADS TO EARLIER DEATH.
Especially among the elderly. Studies show that people who live alone eat junk food, smoke a lot, exercise less. Therefore, they are at a great risk of strokes and heart attacks.
Get out, go for a cup of coffee, spend time with people who love you, socialize more. Always find time to visit your parents, grandparents, friends.
Always try to find a balance between your alone time and time spent with people. Never forget that "man by nature is a social animal".
Our connection with others is the key to happiness, crucial for our survival.
Image :Ronny Garcia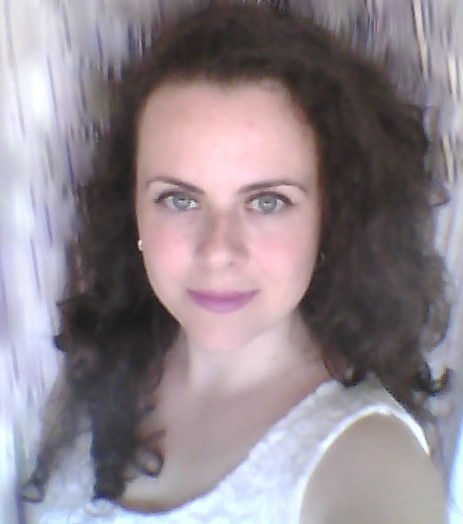 Sandy White is a creative writer with a vivid imagination. The power of curiosity leads her to explore people's inner world which is portrayed in her articles.