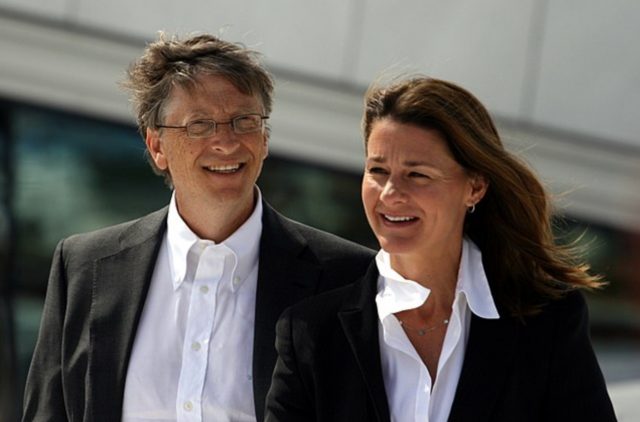 Philanthropists have an understanding that for them to live satisfied, they have to give. When you contribute to others' wellbeing, you find more meaning in life, and you help revive the hopes of the underserved.
Many famous philanthropists have understood that they can make a significant difference to the underserved people when they give back some of their wealth. With their fame attached to their giving, they also set good examples to the world.
World's Philanthropists Noted for Their Work with Underserved Children
Philanthropists have been around for time immemorial and have shown consistency in their giving life. They are the ones who will fill our list of global philanthropists who stood out in their support to underserved children. They include the following.
1. Eugene Melnyk
Among Eugene's numerous philanthropic works, the outstanding ones include his support for the 'Help Us Help the Children' project. The project that benefits orphans in Ukraine has seen him support many underserved children.
His philanthropic drive has always been geared towards the youth, as he believes in holding the youths' hands. This desire to support the youth has seen him support St. Michael's College School in Toronto and the Ottawa Senators Foundation.
He continues supporting underserved children in other donation programs. He is a leading donor of Anna House, a childcare facility in Belmont, New York, and Roger's House, a known palliative care facility in Ottawa.
Additionally, Eugene hosts Skate for Kids at the Canadian Tire Center, where he donates to underserved children hockey, equipment, and jerseys. You can learn more about his philanthropic works here.
2. Bill Gates and Melinda Gates
You've probably heard more of the Bill & Melinda Gates foundation when the topic of philanthropy pops up. Bill Gates has made numerous charitable donations that he is mostly referred to in charity matters.
Together with his wife, Melinda, the founder of Microsoft, has amassed over $120 billion of wealth. Their foundation, which is now two decades old, receives about $5 billion in grants every year. The cash is used in helping people with various needs across the world, including underserved children in Africa.
Bill Gates alone has given over $50 billion to non-profit organizations that support women and children's welfare. His foundation has also offered educational resources in Chicago and healthcare support in Nigeria to benefit children in need.
3. Warren Buffett
Warren Buffett is the chairman and CEO of Berkshire Hathaway and is worth over $88 billion. He is not known as one of the world's top philanthropists for nothing. He has given more than $46 billion to charity works since the year 2000.
Warren Buffett has given some portion of his wealth to the Bill and Melinda Gates Foundation to support its charity goals. His charity work support has seen him support numerous other charity foundations to spread help to needy communities worldwide. These foundations include:
The Susan Thompson Buffett Foundation

The Howard G. Buffett Foundation

The Sherwood Foundation

The NoVo Foundation
Buffett isn't much concerned by who the giver is but by to whom the help is directed. That is why he has given his wealth to charity work and supported other leaders to make sure their charity endeavors are attained successfully.
In 2010, Buffett joined hands with the Bill and Melinda Gates Foundation to launch the Giving Pledge that urged billionaires to dedicate a large portion of their wealth to philanthropy publicly. His heart for giving has seen many underserved children worldwide benefit either directly or indirectly from his support.
4. Oprah Winfrey
Being a victim of rape and coming from a poor background never stopped Oprah Winfrey from becoming one of the admirable philanthropists the world has today. She truly brings to life the meaning of 'self-made' as she rises from challenging surroundings to bring to light the plight of people worldwide through her talk show.
Through her success from the talk show and reporting endeavors, she donated millions of dollars under her Oprah Winfrey Charitable Foundation. Through this foundation, Oprah has taken care of most of Oprah Winfrey Leadership Academy Foundation's responsibilities and the Angel Network.
Young underserved girls have gained immensely through the $140 million funding she has contributed over time to the Oprah Winfrey Leadership Academy for Girls.
She has also supported other courses like N Street Village, Time's Up, and the Museum of African American History and Culture. Her story of success and philanthropy is a story of hope to underserved children from impoverished backgrounds. Through her story, they can now believe it is possible to rise and help others from any level.
5. Mark Zuckerberg
Zuckerberg's story of success came while he was still a college student. While in college, he created a website that would later become the world's biggest social media platform, Facebook. Since then, Zuckerberg has amassed so much wealth bringing his current net worth to about $102 billion.
With his wife, Priscilla Chan, Zuckerberg pledged to give up to 99 percent of their wealth to charity throughout their lifetimes. This pledge brings them to the list of the most prominent philanthropists the world has ever had.
They have reached the underserved children in many ways, including their support and initiative to education and provision of equal opportunity through the Chan Zuckerberg Initiative.
6. Michael Jordan
Known for his remarkable scoring records in basketball, Michael Jordan makes even better admirable philanthropy works out of the basketball courts. He has grown to become one of the most influential celebrity philanthropists in America.
He began his celebrity philanthropic journey by buying a majority share at the Charlotte Hornets, through which he has given more than $3 million to help several causes. Some of the reasons include those geared towards the military, underserved children's education, and feeding the hungry.
He has also done personal philanthropic deeds by supporting the Friends of the Children Foundation with multi-million dollar donations. In addition to that, he donated $2 million to the Hurricane Florence relief efforts and has been the chief wish ambassador for the Make-A-Wish campaign since 2008.
7. J.K Rowling
J.K Rowling is a successful, famous writer well known for her book, Harry Porter. Through her books, she's managed to capture the world into one small reading global village. However, it seems that's not all she ever wished to achieve with her writing prowess.
She had philanthropy at heart, and she should pop up into your mind anytime you think of the world's most philanthropic celebrities. Through millions of sales she made from books, films, theme parks, and merchandise, Rowling quickly rose to the billionaire status. This spread her hands wide to embrace philanthropy as a way to give back to the world.
Today she is a philanthropic role model who strives to reach underserved children in various areas of need. Her global charity, Lumos, helps her meet the needs of children that have been wrongfully separated from their families and forced into orphanages.
Lumos comes in to support children's welfare by advocating and funding for their education, social care reforms, and health.
8. Jeff Bezos
The list could never have been complete without the name of Jeff Bezos in it. The founder and CEO of Amazon held the first position of the wealthiest man alive in recent years until Elon Musk recently overtook him.
His aggressive ability to pull things to work in his favor has seen him develop arguably one of the most disruptive businesses in history. While he has been accused in the past for not being charitable enough despite his surging wealth, Bezos has turned out to challenge those sentiments.
He began in 2018 when he gave over $2billion through his Bezos Day One Fund towards helping homeless families. This mega giving saw him become a top philanthropist in that year alone.
Bezos is also planning to reach underserved children through the creation of non-profit preschools in a low-income community.
9. Pitbull
The world of music and especially the lovers of rap knows him as Mr. Worldwide, all because of his superstar musical performances. However, many don't know about Pitbull because he is an ardent giver who has devoted a significant portion of his wealth to a charitable cause.
The Cuban-American rap superstar understands not only the power of music but also the power of giving back. He has helped create the Sports Leadership and Management Academy (SLAM) in Little Havana. SLAM helps to give opportunities to underserved youth in Miami.
In recent years, he had plans to expand SLAM into seven additional locations, including Las Vegas and Atlanta. He has also supported the Miami Children's Foundation, which aims at attending to underserved children's needs in Miami. This act earned him an induction to the Ambassador David M. Walters International Pediatric Hall of Fame.
Pitbull also supports the Imaginate Foundation, an organization that reaches out to the underserved low-income families in the Miami area. His interest in charitable work has made him famous worldwide.
Final Words
Celebrity philanthropists indeed have the upper hand in mobilizing and organizing for a successful large-impact charity act. You can also be a part of charity by supporting your local community and reaching the underserved children in many ways. Just like these outstanding philanthropists, you'll live a satisfying life when you make giving a priority.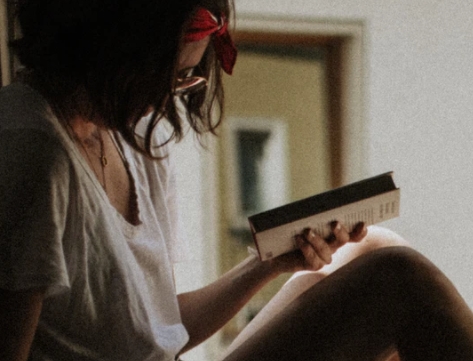 A professional writer with over a decade of incessant writing skills. Her topics of interest and expertise range from health, nutrition and psychology.