Time flies. Time flies and leaves no trail. One blink of an eye and you'll find yourself regretting your past. "What if" eats you alive. It could always be done the other way. You could always make a better choice. Why so many regrets? Why holding yourself back?
It all should start now. You live one life. Live it now. Make it count.
Take this second of your precious time and go through these 9 lessons that will make you think about your life and what changes can be done. For better.
1. TREAT PEOPLE WELL.
Maybe some of you would say that we should treat people the way they deserve, but in what way we would differ then? It's in our human nature to help others, care about people, respect, and treat them nicely. At least, if we can't help, we mustn't hurt them either.
Life is a wheel: sometimes we are up, sometimes-down. We never know when we will need their advice or help. What goes around, comes around.
2. WHEN PEOPLE WANT TO GO, LET THEM GO.
People come, people go. They will come and go for a reason: either they teach us a lesson or stay with us forever. Those who are meant to stay will stay. Those whose mission in our life is completed will leave and we can do nothing about it.
It will be the way it should. Let them go and wish them well.
3. NOT EVERYONE IS LIKE YOU.
Sometimes, we are so naive. Yes, we are. If we have a golden heart, not necessarily everyone else has it. We trust people easily. People take us for granted. Oh, how they do! People can be very mean. Not everyone wishes you well.
Learn to choose carefully whom you'll trust and give the keys to your life door.
4. EVERYTHING HAS ITS BEGINNING AND END.
Your relationship, business, good health, happiness…your life. Therefore, you should appreciate every single moment of "NOW". Nobody knows what'll happen tomorrow. Life is short. It fades like a flower in Autumn, like a shadow in the light.
Know the true value of everything you have now, and always, always be grateful.
5. FAMILY AND FRIENDS MATTER THE MOST.
All those people who are with us in good and bad times. Those whose love for us never stops growing. They're the real blessing of the sky. Show them they mean to you a lot.
Never miss visiting your parents. Always pick up the phone and ask your friends how they are. Nothing warms your heart most than spending time with people you love.
6. NEVER GIVE UP.
Life is made of challenges. We all go through them. No exception. And when you find yourself at the bottom, the dark side of life hits you again. Much harder. No mercy. But, when you were given a life, you were also given a strength, so you can handle it. Everything that breaks your heart.
When you fail, you learn. You get stronger. When you decide to give up, all hopes are lost.
7. WHAT OTHER PEOPLE THINK ABOUT YOU IS NOT A MATTER OF YOUR CONCERN.
We give much of our attention to how other people see us. We worry too much. The fact is: we can't fulfill everybody's expectations. And we don't have to. We can't change people's opinions, so why bother?
Let them think what they want. You're not on this Earth because of them. You have your own life mission.
8. TRUST THAT SMALL VOICE IN YOUR HEAD.
We all have it. It tells us what's wrong and right. It shows us the path we should take. When we are in doubt and think what to do, we should listen to what it whispers. It somehow knows all the answers and it's always right.
Ask that small voice in your head. Trust it.
9. DON'T TAKE LIFE SERIOUSLY.
Life is a game: the sooner you acknowledge it, the better. A challenging, rewarding, the most beautiful experience. Love it. Hate it. Accept it. Breathe it with your whole heart. Find the humor in it.
Live each day as it is your last. No worries, no regrets. Your life is the most beautiful present given to you.
What are the most important lessons you have learned in your life? Feel free to share them with us.
Let us learn from you.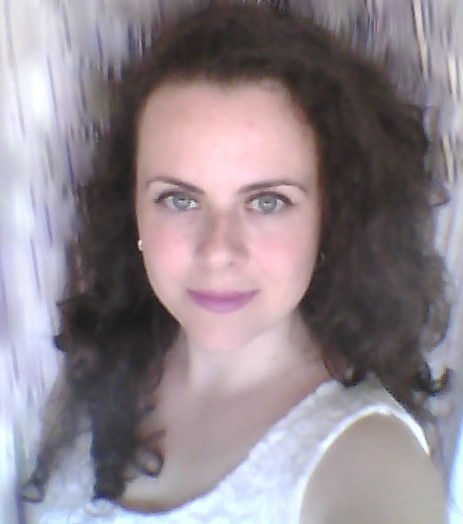 Sandy White is a creative writer with a vivid imagination. The power of curiosity leads her to explore people's inner world which is portrayed in her articles.