Commitment to a drug-free lifestyle and abstinence can be pretty challenging. While there are several things you can do to ensure long-term sobriety, it's important to remember that this change doesn't happen overnight.
You will hit many bumps along the way and have good days and bad days. There might be highly supportive people, while others may prevent you from relishing your achievements. The constant stress in your surroundings would often push you back to the old habits. However, with the help of your friends and family, and after joining a rehab facility, you'll feel a tremendous change. Things will finally start to turn around. Let's go through the best ways to develop a drug-free lifestyle and enjoy prolonged abstinence.
1. Seek Professional Help from Rehabs
Never shy away from asking for professional assistance. Let others know about your fight against drug abuse. It is one of the most crucial steps of a successful abstinence journey. Having an experienced listener or guide can significantly affect your road to recovery.
Rehabs offer the perfect solution for those who need a drug-free lifestyle to maintain abstinence. Rehabilitation centers are committed to helping people overcome their addiction and learn some new coping skills that will prevent them from returning in the future.
Suppose you or someone you may know is ready to join the recovery. In that case, you may contact Substance Rehabilitation today and get the best advice for treatment right away.
Another way to seek help is by joining a 12-step drug addiction recovery program. Attend all meetings regularly and talk to people with similar experiences, so you remain motivated to stay sober.
2. Create a Healthy Support System
One of the most important ways to develop a drug-free lifestyle is to create a healthy and supportive system of friends, family, colleagues, or even therapists. These people would be a vital source of strength. You might need to call them when you experience intense withdrawal strikes.
Stay around trustworthy people who care about you and be there during stressful periods.
3. Always Think Positive
Positive thinking and happy thoughts are crucial for living a drug-free lifestyle. Change is challenging and strenuous, both physically and mentally. It's possible you'll feel hopeless, sad, and annoyed at times.
But the power of positive thinking is incredible for your personal growth. It offers you a solid foundation to stay strong and don't let the small bumps keep you from your goal.
So how can you remain positive? Smile more and always look at the bright side in most situations. Learn to accept and face the occasional problems. Remind yourself that bad times are temporary and good days await you.
4. Find an Online Community
Besides seeking support from friends or family, you could also benefit from suggestions and advice from the virtual world. Search for people on social networks who went through the same struggles as you. Talk to them and share your problems.
In a 2016 study published in Substance Abuse and Rehabilitation, researchers discovered the significance of peer support for a drug-free lifestyle. It's a non-destructive coping mechanism through mutual encouragements in a safe, judgment-free, and comfortable environment.
5. Start a New Hobby
Yet another way to enjoy a drug-free lifestyle is to develop healthy habits or a new hobby.
Hobbies are the perfect way to rekindle your passion for an exciting activity that once brought you joy. Often it's something you revered in your childhood, such as painting, music, or sports. Experiment with different activities — you might discover a new source of happiness! You can also take up new hobbies.
6. Prioritize Self-Care
Self-care is primary if you want to live a life free from drug addiction. It's your life and your body. A few moments of self-love can go a long way on this journey.
Take out some time every day to practice gratitude. Be thankful for the little things and appreciate how far you've come. Make a habit of taking warm comfy baths on weekends. Just a few hours in a cozy ambiance can be deeply relaxing. Also, be careful about your sleeping habits. Get sufficient 7 to 8 hours of sleep to enjoy calmness and happiness. In the long run, happiness keeps you away from relapses.
7. Get a Pet
Animal-assisted therapy is also a popular way to stick to a drug-free life. Pets will offer unconditional love when you feel low. They also contribute to your self-esteem and confidence and serve as a beacon of hope. Pets add to your sense of responsibility and serve as a purpose or motivation to get better.
Adopt a pet kitten, puppy, rabbit, or even fish as a start. You'll spend most of your day tending to their needs, playing around, or taking them out for walks.
8. Maintain a Stress-Free Life
For a lifestyle away from drugs, you should also make your life free of stress. Stress can be both physical and mental. Make sure you do everything to avoid pressures that might push toward unhealthy addiction. Practice daily meditation or yoga to start your mornings with mental clarity. If you work long hours, take some breaks in between. Find time to reconnect with yourself throughout the day.
You should also pay attention to your diet. Eat nutritious foods, so you remain as physically strong as your mind.
9. Avoid Abusive People
It goes without saying – stay away from people who do their best to bring you down or cause unnecessary negativity. Abuse comes in many forms. If you share your accomplishments, they'll be the first to discourage your efforts. They might be someone close who adds to your anxiety, bullies physically, or hurts mentally. Your abuser could be a person who cunningly gaslights and manipulates you. No matter how close to you, such people will serve as triggers that push you toward the edge.
Learn to recognize and say 'no.' it's essential to build boundaries if you want to succeed in your drug-free journey. Don't be afraid to delete and remove them permanently from your life.
Final Thoughts
We hope these nine tips will help you on your journey to recovery. Remember, it's okay to make mistakes and have days when you feel unmotivated. However, the key is to remain committed no matter what. Set SMART goals for yourself and take them one step at a time. Appreciate when you achieve your milestones. Keep your loved ones close and seek their advice during hard times.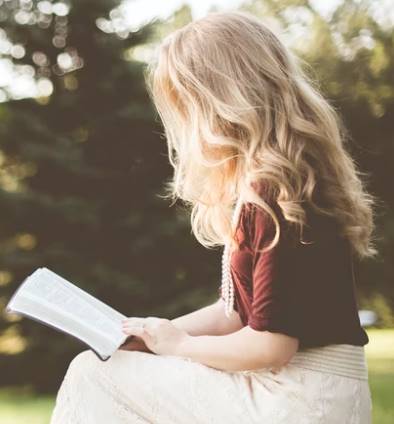 Speaks from heart, always too passionate and driven by emotions. Spins the words with kindness & sharpness, intriguing your ever-inscrutable minds.