Greater Manchester Police apparently arrested a British granny, aged 93, thereby ticking off one thing on this lady's bucket list.
In a tweet that went viral in no time, Pam Smith thanked Greater Manchester Police for the gesture towards her 93-year-old granny, Josie Birds. She wrote:
"A big thank you to @gmpolice for 'arresting' my Gran Josie today. She is 93 years old and her health is failing, and she wanted to be arrested for something before it's too late. She has a heart of gold and thoroughly enjoyed it today. Thank you for granting her wishes."
This old lady has been good all her life and all she wanted was to have a crazy experience to remember before it's too late. To be more precise, she wanted to know "what it was like to be on the wrong side of the law."
In a statement, Greater Manchester Police said:
"A few weeks ago, a member of the community approached a GMP PCSO from the North Manchester division with a slightly unusual request.
"The woman mentioned that her 93-year-old grandmother had a request on her bucket list that she was hoping GMP would help her fulfill.
"The request was for the grandmother to be 'arrested' and be taken to one of our police stations so she could experience what it was like to be on the wrong side of the law."
It was an unusual request no doubt, but Greater Manchester Police made this lady's wish come true.
Twitter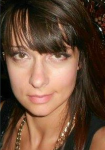 Riley Cooper is a professional writer who writes informative and creative articles on topics related to various fields of study. Written with love and enthusiasm, her articles inspire readers to broaden their knowledge of the world, think and get ready to act. If you have a general question or comment please fill out the form and we will get back to you as soon as possible https://curiousmindmagazine.com/contact-us/