This is an amazing story about the Utah native, Garrett Gee. He and his two friends were founders of Scan. In 2014, they decided to sell their application to Snapchat for $54 million.
Scan's technology is the basis of Snapcode, the little black dots that populate Snapchat icons allowing its users to scan and discover each other using their smartphone cameras.
After they sold the application, Gee put all of his money in a bank- without telling the specific amount of his cut. Just like that, his brief working for Snapchat was completed. As he said, he made a decision to take his life in his hands again, and do whatever he pleases.
"After three quick months, I decided to take my life back into my own hands and leave my job," said Gee, now 28. "Perhaps the corporate life is a better fit for other personality types, but not for me. My mind and soul function best when I'm free and living true to myself, my passions, and my values."
He decided that his next move would be to travel around the world together with his wife Jessica and their son and daughter, 2 and 4 years old.
Although, Gee had a certain amount of money on their bank account, he didn't use any of it to fund the trip around the world. Instead, the family sold all of their belongings in a garage sale for about $45,000 and decided to spend that money for travelling. Their plan was to travel for six months, until December 2o15, or as long as they could last without touching the money from their savings.
Five months of their journey had passed and the couple had spent all of the money but $5,000 of the planned budged. They succeeded in making the money last till then with careful planning, frugal spending habits like always buying the cheapest flights. They were documenting their travels as The Bucket List Family through blogging and social media.
Soon hotels, airlines and other brands saw an excellent opportunity for marketing and started working with them. At first the family was paid in accommodation but later, as their community continued to grow, they received money too.
"Fortunately, about this same time, our social media began gaining enough traction that hotels, airlines, and other brands began working with us," Gee said. "At first they were just offering us accommodations or flights in exchange for marketing exposure through our social media. But then, as our community continued to grow, they began paying us as well. Right before we had spent through our initial $45,000, we turned the corner and became profitable."
Now, their blog partnership and sponsorship are profitable enough to fund their lifestyle completely. After a whole year, Gee says that they haven't touched a dime of his Snapchat earnings.
"It is being safely saved and invested. I plan to live as if it doesn't exist and, in a way, start over," Gee said. "I'm young, and I want to keep my hardworking entrepreneurial spirit alive and well. I don't want to get comfortable. I don't want to settle down. So for me, I'm starting back at zero and building my way up. Again."
Now, 18 months after launching their brand, The Bucket List Family is followed by 455,000 people on Instagram and has 41,500 subscribers on YouTube. Both Garrett and Jessica spend about 20 hours weekly to manage the blog, social media channels and partnerships.
Be a part of the family's 2017 travel adventures by checking their website.
.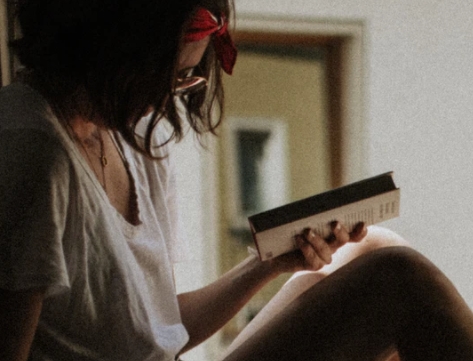 A professional writer with over a decade of incessant writing skills. Her topics of interest and expertise range from health, nutrition and psychology.