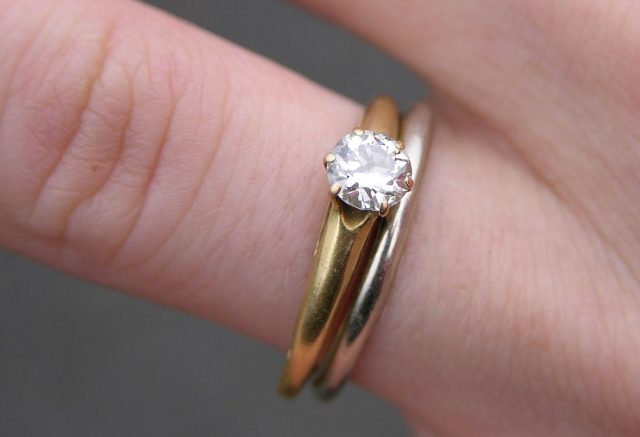 If you are looking to get an engagement ring, there are some things worth knowing. Click here to learn all about engagement ring settings and styles.
The most popular month to propose in the US is December, which makes sense. It's a jolly time, all your loved ones are gathered together, so why not pop the question?
December's coming up soon, so you may be planning on proposing to your loved one in the near future. But with so many ring settings and styles, how do you know which one's the right one for your honey?
Here's a guide to all the different engagement ring settings and styles so you pick the right one for your soon-to-be fiance.
Types of Settings
In this section, we'll give you an idea of the types of settings you can get for your sweetheart's engagement ring!
Prong
This is by far the most common type of setting for engagement rings. The metal wraps around the diamond(s) like a claw. The types include flat, pointed, or v-shaped.
You can either get 4 or 6 prongs. While 4 prongs will make your stone more prominent, 6 prongs will hold it down better.
Bezel
The prong setting takes first place, and the bezel setting comes in second. The stone is surrounded by the metal, which holds it in place.
This setting is great for people who live an active lifestyle since with prongs, it can easily catch on clothes and other things. The bezel setting won't snag, plus it has a simple, modern look.
Tiffany
This setting is named after the famous jewelry store Tiffany & Co. The Tiffany setting is a 6-prong setting that gives your engagement ring stone maximum shine.
You may have to spend a pretty penny to get the Tiffany setting since they've trademarked this setting. But you can definitely get a similar setting at any reputable jewelry store for less.
Tension
If you're looking for a unique setting, then this is it. The tension setting holds the stone in place through the tension in the metal. Not only is this option special looking, but it's also typically less expensive.
If you don't trust that the gemstone is secure in a tension setting, then you can go for a tension-style setting instead. This gives the illusion of a tension setting ring, but uses either a hidden prong or bezel to hold the gem in place.
Channel
A channel setting engagement ring will definitely catch the attention of everyone around. In addition to a larger stone in the middle, smaller stones are embedded all throughout the band.
This setting doesn't use prongs, so you won't have to worry about it catching on your clothes.
Pavé (or Bead)
"Pavé" is the French word for "to pave." Like the channel setting, the pavé setting is pretty flashy.
In fact, it'll be shinier than the channel setting since there's barely any metal showing. Instead, it'll just look like stone after stone.
Halo
The halo setting highlights the center stone by placing smaller stones all around it around the band; thus, you get the "halo" effect.
You can use this setting to get creative. Instead of having a uniform color all across the band, you can consider having different-colored stones for the halo to further emphasize the middle gemstone.
Cathedral
This setting is named for how reminiscent the design is to the arches of a cathedral.
From the band, several "arches" rise up to hold the gemstone. This is a great setting to really draw attention to the main attraction. However, because of its high arches, this type of ring can catch on clothing easily.
Bar
With other settings, smaller stones placed next to one another can blur together since they don't have anything separating. But with the bar setting, you'll get a really clear look at each stone.
In this type of setting, each stone is partitioned with a vertical metal bar. If you only have one stone, then it has a vertical metal bar on either side.
Flush (or Gypsy)
In the flush setting, the stone is hammered into the band so it sits within it. This can put more emphasis on the band.
However, because there's hammering involved, we don't recommend using softer stones. They may not hold up well.
Three-Stone
As the name suggests, the setting utilizes three gemstones right next to one another. These are put together with prongs.
It can be a very romantic gesture to propose with a three-stone setting ring, since it's said to represent your past, present, and future together.
Cluster
This is an interesting setting to give the illusion of a large gemstone. Instead of one single stone, you "cluster" up several small ones in the middle.
With the cluster setting, you can experiment with different shapes and sizes. This can look great on people with smaller hands or fingers.
Types of Styles
Perhaps you want to stray from the usual diamond engagement ring. For instance, an aquamarine engagement ring can be quite striking.
But what style should you get? Below, we'll discuss the popular types of engagement ring styles.
Eternity Band
These bands are "eternal" because the entire thing is decorated with small gemstones. You can use prong, bezel, channel, or flush settings on these types of rings.
Split Shank
The "shank" is the part of the ring that goes around your finger, or the band. A split shank band can give you more metal and gems to work with. As a result, you can get a pretty unique looking ring.
Vintage
If your honey's into vintage things, then they'll love a vintage style ring. Many jewelers can mimic Art Deco, Victorian, or Edwardian styles.
Often, they'll utilize filigree and milgrain to give it that retro look.
Know Your Engagement Ring Settings and Styles
Before you walk into the jewelry store, make sure you know your engagement ring settings and styles. If you don't, you can easily be overwhelmed in the store, which can lead to you either making a hasty decision or walking out empty-handed.
By reading this article, hopefully, you've learned a bit about engagement rings and know what you want to get your future spouse.
To learn more about love and relationships, consider taking a peek at the rest of our blog!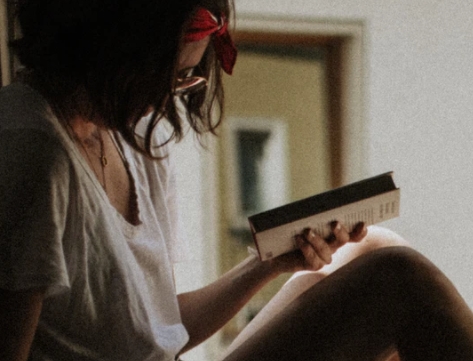 A professional writer with over a decade of incessant writing skills. Her topics of interest and expertise range from health, nutrition and psychology.