A "personal essay" is a piece of writing on a particular topic from a personal point of view. The author often fuses their personal experiences into the piece. Essays can also be very autobiographical and written in a conversational manner. If you're working on a personal essay, here's a basic guide to how you should approach this piece of writing.
Before you begin
When choosing a topic, it needs to be compelling. The best essay topics are very relatable. Although the story itself may be unique to the author's experience, it contains some universal truth which speaks to everyone. Topics can include facing a fear, falling in love, overcoming an obstacle, discovering something new, or making a difficult choice — all of these things tackle feelings and events that happen in everyone's life.
Once you have a topic in mind, it helps to make an outline before you start writing. Writing about personal experiences can be a challenge for most, and sometimes the sequence of events can be off or incorrect. Preparing an outline for the body text is a helpful way ensure that everything which needs to be covered is taken care of.
Writing the essay
By now, you should everything you need to begin writing. Start your personal essay with a strong introductory paragraph. It is very important to draw the reader in during the first few sentences.
Whatever your topic is, you will need to narrow the focus during the essay. The best way to do so is to illustrate it through the lens of a defining incident that is deeply personal to you. Your description should make the reader experience what you experienced.
Your essay should end with your own reflection and analysis. What did you learn? How have the events and thoughts you described changed your life or your understanding of life? It's not enough to say "and that's what happened" and end the piece. You have to describe how whatever happened has shaped you.
If writing isn't your thing, you can always hire a essay writing service. Choosing to hire freelance writers who are skilled experts at their craft may be the perfect option. However, not all services are created equal. You have to be very careful about which service you chose. Pay attention to stats like their originality, quality, and delivery. Also, making sure they have writers who are familiar with American vernacular is important as well. Writers from different countries may be working with language barriers which will not translate well.
Why personal essays still stand firm
Personal essays relate the author's intimate thoughts and experiences to universal truths. They aren't simply a retelling of events, though — that falls more in the realm of memoir or autobiography. They conclude with the author having learned, changed, or grown in some way. And they often present some truth or insight that challenges the reader to draw their own conclusions. And they're still very popular, so don't feel discouraged about writing them.
Essay collections by late greats like James Baldwin (The Fire Next Time) and David Foster Wallace (Consider the Lobster) still top Amazon's Best Sellers in essays. Jenny Lawson launched a career with her darkly funny and self-effacing essays about her health and mental illness challenges (Let's Pretend This Never Happened). Celebrities like Mindy Kaling (Why Not Me?) and Tina Fey (Bossypants) blended personal essays into memoir-esque collections that became best sellers.
Everyone has a story to tell and a message to share. The challenge lies in getting that story and message out of your head and into print in a way that resonates with your audience.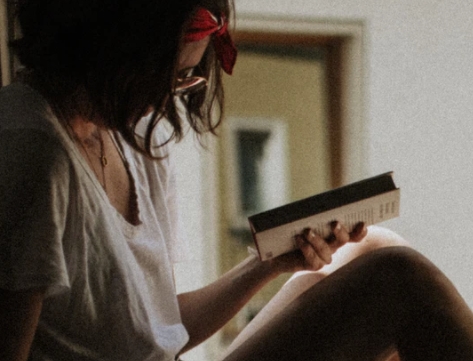 A professional writer with over a decade of incessant writing skills. Her topics of interest and expertise range from health, nutrition and psychology.