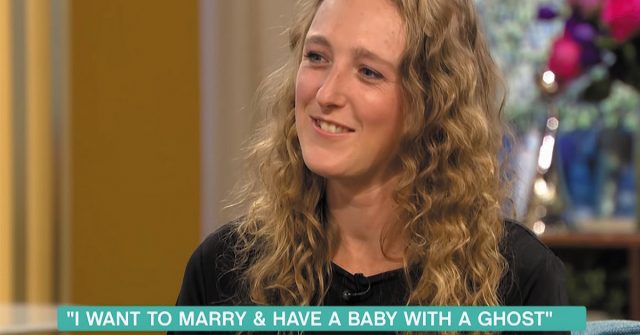 One British woman claims she's slept with more than 20 ghosts before she's found the love of her life – an apparition – and they are now engaged. (We hope he won't "ghost" her.)
The apparition asked her to marry him during a trip at England's Wookey Hole Caves.
"There was no going down on one knee — he doesn't have knees. But for the first time, I heard him speak," she told The Sun. "I could actually hear his voice and it was beautiful. Deep, sexy and real."
"I'm so happy to have found him. I know in my heart that he's the one for me. We're soulmates, meant for each other, and that'll never change. The fact that he's a spirit is by the by," continues Amethyst, a spiritual counselor.
She also admits that when it comes to sex, orgasms with ghosts are far more intense and satisfying than any she's had with men.
Now she and her ghost are planning their big day.

Mary Wright is a professional writer with more than 10 years of incessant practice. Her topics of interest gravitate around the fields of the human mind and the interpersonal relationships of people.If you have a general question or comment please fill out the form and we will get back to you as soon as possible https://curiousmindmagazine.com/contact-us/ .