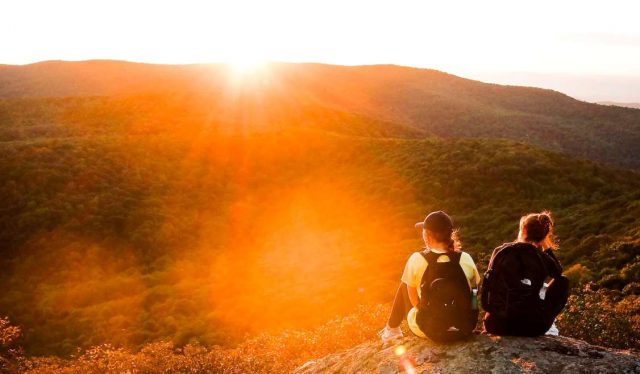 Tired of Netflix and chilling? After two years of being stuck in the same house with your partner, nobody can blame you for wanting to do something outside of the four walls! Getting out into nature can be a great way to connect with your partner, disconnect from the hustle and bustle of everyday life, and enjoy some quality time together. Whether you want to take a break from the city or just explore the great outdoors, there are plenty of activities a couple can do together to get closer to nature. Here are a few ideas to get you started.
Forage for dinner
Grab your partner and head to the woods or the nearby park to find some delicious snacks. We take for granted many of the delicious plants and berries that can be found around our neighborhoods. Look for wild berries like blackberries and blueberries in fields and woods, and nuts like walnuts and chestnuts in the forests. Many types of edible greens like dandelion and purslane can be found in fields and along roadsides, and edible mushrooms are abundant on fallen logs and the forest floor. Several types of flowers are edible too! When foraging for edible plants, be sure to properly identify them. Do your research into mushroom anatomy and do not consume any mushrooms that you do not recognize.
Point and shoot
By shoot, we mean photographs! Camera technology is now so advanced that you do not need to have a fancy camera to take great photos of nature and wildlife. In fact, you do not even need to find wildlife to take fantastic images. All you need is a scenic location such as a national park and you can spend the day taking pictures of the beautiful landscapes around you. Compare your photos at the end of the day and marvel at how the two of you see the world in different lights. If you like to capture more elusive subjects, find a local birdwatching hotspot and spend some time observing the different species in the area. Taking photographs of birds is a very good exercise in patience and can be extremely rewarding.
Take a hike
Hiking is a great way to get some exercise and enjoy nature at the same time. There are plenty of nature reserves around the US and numerous hiking trails to choose from. Find a local trail that suits the fitness level of you and your partner. You can work together to plan your route, navigate the trail, and enjoy the scenery along the way. In addition to the health benefits, hiking with your partner can also provide a chance to explore new places and create shared memories. You can also pack a basket of your favorite (and foraged) foods and drinks, find a quiet spot with a great view, and enjoy some quality time together away from the crowds. Just remember to bring plenty of water and do not forget to wear comfortable shoes!
Camp out
Spending a night or several in the great outdoors can be a wonderful way to connect with your partner. It provides an opportunity to work together as you navigate to the campsite (using a real map), set up your tent, cook meals, and build a fire. This is a great way to build trust and communication, which strengthens any relationship. Additionally, camping is a budget-friendly vacation option, allowing you to enjoy a romantic time under the stars without breaking the bank. Before heading out for a camping trip, be sure to check the weather forecast. Ensure that you have all the necessary gear, including sleeping bags, torches, a camping stove, a first aid kit, waterproof jackets, and plenty of warm clothing.
Volunteer for conservation
If you are passionate about preserving the natural world, consider volunteering for a local conservation group. This can be a great way to meet like-minded people and get involved in a variety of interesting activities. Some of these activities include trail maintenance, where you can help to clean up debris and fallen trees that may pose a hazard to hikers passing by; habitat restoration, where you plant native trees and vegetation to restore habitats; or wildlife surveys, where you help researchers identify and monitor key species. Through volunteering, you can gain access to protected places that are inaccessible to the public and learn more about local biodiversity and how to protect it.
Retreat into nature
If you are seriously looking to disconnect from the stresses of everyday life, consider attending a nature retreat. These retreats often offer a range of activities, such as yoga, meditation, and guided hikes, and can be a great way to relax and spend time with your partner. Nature retreats are good options for people who want to enjoy the great outdoors but still have creature comforts such as catered meals and comfortable sleeping quarters. Note that not all nature retreats are designed for couples. Some nature retreats may be geared towards solo travelers, while others may be more focused on group experiences. Do some homework to find a retreat that is designed to deepen your connection to the natural world and each other.
Exploring nature as a couple can be a great way to reconnect with one another and learn more about the environment around you. So, get off the couch and start planning your next foray into nature today!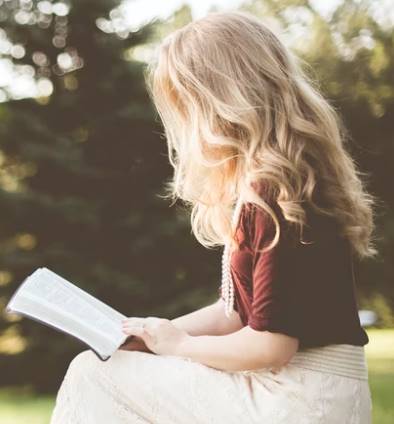 Speaks from heart, always too passionate and driven by emotions. Spins the words with kindness & sharpness, intriguing your ever-inscrutable minds.