Sometimes, the secret to a comfortable living area lies with the correct lighting. You may have heard this already but it is important to know that the lighting inside the room is what sets the mood. As the receiving and lounge area, the living room must make your visitors and family members feel welcome, comfortable, and at home. As one of the most important elements of a comfy room, we have broken down the different tips to achieve the best living room lighting.
1. Paint the walls light-colored
What other ways can you do to achieve the naturally lit-up room but to paint the walls white or with other light colors? This helps attract natural sunlight to bounce off the walls and be dispersed to the rest of the living room. Moreover, light-colored walls help in opening up the area making the room look more spacious than it is.
2. Use light curtains
One of your goals must be to maximize the amount of natural light that is coming into the room. Whether you have large or small windows, the key to letting the natural light come in is to use sheer and light-colored curtains. There are also curtains available in the market called light filtering curtains. These are meant to diffuse direct sunlight and block UV rays while allowing enough amount of sunlight in the room.
3. Know the different sources of lighting
There are three different light sources that can incorporate into your living area:
General lighting
General or ambient lighting is the most important of the three as it provides the majority of light in the room. These are often overhead lights like chandeliers, track lights, and ceiling fixtures. A warmer toned light helps in making the area feel comfortable.
Task lighting
Task lighting directly provides a specific amount of light that a person needs to carry out a task. Pendant lighting, table lamps, and task lamps are examples of task lighting. A table lamp is a great addition to your living room if ever you plan on reading books or accomplishing certain tasks on your couch.
Accent lighting
Track lighting and wall-mounted fixtures are two examples of accent lighting. These types of light sources are meant to accentuate the focal point of the living room – it helps in adding drama. The use of accent lighting also creates an illusion of a larger room. And of course, chandeliers would be the perfect lighting fixtures to add drama to your living room. When choosing one, have a look at different chandelier ideas first so you can envision what goes well with your living room.
Layering these three kinds of lighting is a must. It helps in distributing the light inside the living room making sure that there is no dark corner,
4. Get smart with your decorations
Even your decorations that are meant for accents can influence the lighting in the room. We advise that you add in decors that work well together and won't make the room look too dark or cluttered. A huge wall mirror can help in attracting light and opening up space more. Also, make sure not to block the flow of the living room.
These tips can also be applied to every room in your house. Although there are some homeowners who prefer low-lighted rooms, there is no denying that they still have to work with correct lighting in achieving that. All you need is a little bit of research on what works best with your taste and space.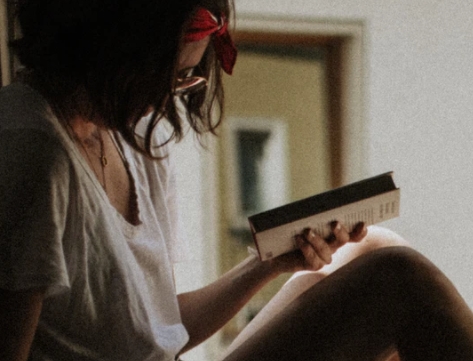 A professional writer with over a decade of incessant writing skills. Her topics of interest and expertise range from health, nutrition and psychology.