This animal shelter proves that the power of the word and of genuine emotion is the key to every situation – in this case helping traumatized dogs to rehabilitate.
The Humane Society of Missouri have created the Shelter Buddies Reading Program to help the traumatized dogs waiting for adoption to rehabilitate and gain bigger chances of adoption. This program involves children aged 6-15 reading to the dogs after a 90 minute training, in which they learn to recognize anxiousness among the dogs by reading their body language.
The children are allowed to bring their favorite book or they can choose one from the shelter's library which contains more than 100 animal books. They can come any day of the week during designated hours and stay for as long as they like.
The effects of the program can be seen immediately; all of the dogs show interest and bond with the children. This bonding helps them to overcome the feelings of loneliness and fear, which are the main reasons for the trauma they are going through. All in all, this is going to be one shelter with a lot of happy dogs ready to bring cheer to their new homes!
The animals are not the only ones who gain a lot from this program, as the children get to experience some of the most important feelings and traits needed for their development.
Most importantly, the children develop empathy, they build greater self-confidence and they improve their reading skills (which is something the new generations tend to overlook in the process of growing). You can read more about the benefits of reading here and, yes, add reading to pets to that list!
This is why the interest for this program is very big. In fact, you can't get a spot until February 4 (and February 12 at the other shelter), as all the spots are already reserved.
The training and the opportunity for such a wonderful experience comes with a fee of only $5, which serve to help the shelters provide food, care and more shelter for homeless animals. You can reserve a spot here.
Tell us if you know anyone who has attended this program! Would you do the same?
Spread this message and tell your nearby animal shelters to start doing this, if they haven't!
.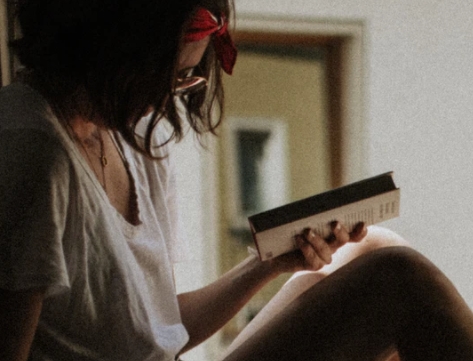 A professional writer with over a decade of incessant writing skills. Her topics of interest and expertise range from health, nutrition and psychology.