Spreading across 9 countries, the Amazon Rainforest is known as the world's largest area of woodland. This tropical rainforest is home to millions of different species of plants and animals. It's also home to the Waorani people – an indigenous tribe from the Ecuadorian Amazon that has lived in the Amazon Rainforest for centuries.
What the Waorani people did is something you don't get to see every day for sure. They've managed to win a lawsuit against the Ecuadorian government and save half a million acres of forest land from being drilled. In this way, they thwarted the intentions of the Ecuadorian government which was planning to drill for oil throughout 7 million acres of forest land.
A panel made up of three judges in the Pastaza Provincial Court suspended the planned auctioning of the Waorani people's lands to big oil indefinitely. The court also disrupted the auctioning of 16 oil blocks which cover over 7 million acres of indigenous forest land.
Oswando Nenquimo, a spokesperson for the Waorani people of Pastaza, said:
"Today we have protected our forest from oil drilling; we have protected our water from contamination; we have protected our children from sickness. This is a legal precedent for indigenous rights,
"But the fight is far from over. The government will appeal because they still want the oil beneath our land. Indigenous Nations across the Amazon and the world must band together to protect our homes."
What the Waorani people did is undoubtedly a significant achievement not only for them but for everyone on this planet as well. Hopefully, many other people all over the world will follow this example and benefit all life on the planet.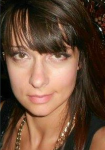 Riley Cooper is a professional writer who writes informative and creative articles on topics related to various fields of study. Written with love and enthusiasm, her articles inspire readers to broaden their knowledge of the world, think and get ready to act. If you have a general question or comment please fill out the form and we will get back to you as soon as possible https://curiousmindmagazine.com/contact-us/