Sarah Breedlove, later known as Madam C. J. Walker, is a household name in America's culture and history and her incredible story is both inspiring and heart-warming.
She was an African American entrepreneur, philanthropist, and a political and social activist, but is best known for becoming the first female self-employment millionaire in America by developing and marketing a line of beauty and hair products for black women through the Madame C.J. Walker Manufacturing Company, a business she had established in 1910 in Indianapolis, Indiana.
Her estate in Irvington-on-Hudson, New York, which served as a social gathering place for the African American community, and the Madame Walker Theatre Center, which opened in Indianapolis in 1927, are both listed on the National Register of Historic Places and highlight the incredible achievements she had made during her lifetime.

Ms Breedlove didn't have it easy. 19th century America was the white man's world, where racial segregation and slavery left little or no chance for a black man or a woman to even dream of life of riches.
Such was the setting in America in the years before Sarah Breedlove was born to Owen and Minerva (Anderson) Breedlove in 1867 near Delta, Louisiana.
The Breedloves, which had six children, had soon fallen victims to rich plantation owners who bought slaves to work and die on their lands. Sara's parents and her older siblings were enslaved on Robert W.
Burney's Madison Parish plantation, while she managed to escape the same destiny simply because she was the first child in her family to be born after the Emancipation Proclamation was signed.
Both her parents had died before Sarah turned seven and soon after she moved to Vicksburg, Mississippi, and worked as a domestic.
Sarah married Moses McWilliams In 1882, at the age of fourteen, and three years later the couple had their only daughter, A'lelia McWilliams.
Shortly after Moses died in 1887, Sarah and her daughter moved to Saint Louis, Missouri, where three of her brothers lived. There, she found work as a laundress, determined to help her daughter gain a formal education.
Sarah remarried in 1894, only to leave her second husband, John Davis, around 1903. Two years later, she moved to Denver, Colorado, where she married once again in January 1906, to the newspaper advertising salesman Charles Joseph Walker. This was also the time when Sarah came to be known as Madam C. J. Walker.
It was during the 1880s when Breedlove developed a yearning for an educated life and conceived the idea of setting up her own business.
At the time, she had experienced severe dandruff and other scalp ailments, which were common among black women of her era due to skin disorders and the application of harsh products such as lye that were included in soaps to cleanse hair and wash clothes.
Her early knowledge of hair care, which was passed to her by her brothers (both of whom were barbers in Saint Louis), allowed her to become a commission agent selling products in 1904 for Annie Turnbo Malone, an African American hair-care entrepreneur and owner of the Poro Company.
During her tenure with the Poro Company, which would later become Walker's largest rival in the hair-care industry, Sarah began to adapt her knowledge of hair and hair products to develop her own product line.
In 1905, when she moved to Denver with her daughter A'lelia, Sarah continued to sell products for Malone and started developing her own hair-care business.
Following her marriage to Charles Walker, she became known as Madam C. J. Walker ("Madam" was adopted from women pioneers of the French beauty industry) and marketed herself as an independent hairdresser and retailer of cosmetic creams.

Initially, Sarah sold her products door to door, teaching other black women how to groom and style their hair.
She and her husband then relocated the business to Pittsburgh, Pennsylvania, where they opened a beauty parlor and established A'lelia College to train "hair culturists."
Subsequently, the pair established a new base in Indianapolis in 1910, followed by the opening of an office and beauty salon in New York City's Harlem neighborhood in 1913.
Having established the Madame C. J. Walker Manufacturing Company's headquarters in Indianapolis, Sarah then purchased a house and factory at 640 North West Street.
She also built a hair salon and a beauty school to train her sales agents, as well as a laboratory to help with research.
Between 1911 and 1919, Walker was at the peak of her career and her company employed several thousand women as sales agents for its products. She was also quick to learn the power of advertising and brand awareness.
By utilizing heavy advertising, primarily in African American newspapers and magazines, her products became well known not only in the United States, but also Cuba, Jamaica, Haiti, Panama, and Costa Rica.
In 1917, Walker began organizing her sales agents into state and local clubs, which resulted in the establishment of the National Beauty Culturists and Benevolent Association of Madam C. J. Walker Agents.
Its first annual conference, convened in Philadelphia during the summer of 1917, is believed to have been among the first national gatherings of women entrepreneurs to discuss business and commerce.
In parallel to her rise to prominence, Sarah gradually became more vocal about her views. In 1912, she gave a speech at an annual gathering of the National Negro Business League (NNBL), where she declared:
"I am a woman who came for the cotton fields of the South. From there I was promoted to the washtub. From there, I was promoted to the cook kitchen," she famously said.
And from there, I promoted myself into the business of manufacturing hair goods and preparations. I have built my own factory on my own ground."
Sarah also supported the establishment of a branch of the Young Men's Christian Association (YMCA) in Indianapolis's black community, committing $1,000 to the building fund for the Senate Avenue YMCA.
Walker became more actively involved in politics after her move to New York, when she started delivering lectures on political, economic, and social issues at conventions sponsored by powerful black institutions.
Some of her influential friends and associates included Booker T. Washington, Mary McLeod Bethune, and W. E. B. Du Bois, to name a few.
When World War I erupted, Sarah became a leader in the Circle For Negro War Relief and advocated for the establishment of a training camp for black army officers.
Her generous contributions to her political and philanthropic interests saw the National Association of Colored Women's Clubs (NACWC) recognize Walker for making the largest individual contribution to help preserve Frederick Douglass's Anacostia house.
Shortly before she died in 1919, Walker donated $5,000 to the NAACP's antilynching fund, which at the time was the largest gift from an individual that the NAACP had ever received.
During her lifetime, Walker gave away nearly $100,000 to orphanages, institutions, and individuals. In her will, she instructed lawyers to direct two-thirds of future net profits of her estate to charity.
.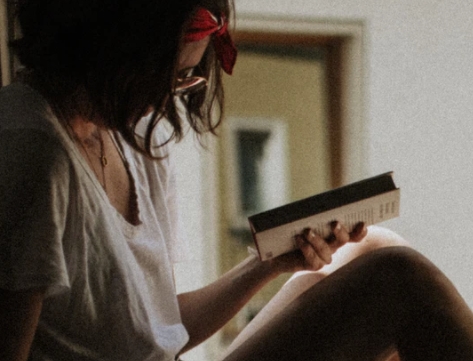 A professional writer with over a decade of incessant writing skills. Her topics of interest and expertise range from health, nutrition and psychology.