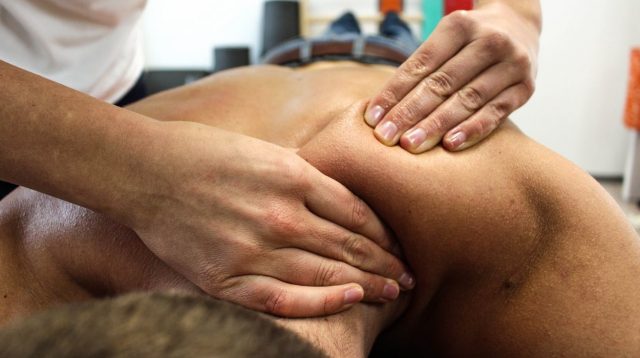 If you curious and considering buying a massage chair but don't know where to start, we want to get you a proper introduction into the world of massage chairs?
You're not alone…
The reality is that choosing a massage chair can be a daunting and complicated process. After all, massage chairs aren't cheap, so it's essential that you select the right chair from the start.
One great way to make picking a massage chair somewhat easier is to be aware of all the different types of massage chair.
In doing so, you will quickly be able to cross off a large percentage of the massage chairs and instead focus your time on assessing and choosing from just a handful of models.
In this article, we're going to look at some of the more popular types of massage chair to help speed up the selection process for you.
By the time you've finished this article, you'll be better armed with information about which chair might be most suitable for you to invest in.
Before we begin, however, it is important to point out one warning: in many cases, some massage chairs may belong to multiple categories.
It could, for example, offer both a specific type of massage and a particular angle of recline. Just be aware as you read through the different kinds of massage chairs that the best chair for your needs is likely to be the one appearing in multiple categories.
As an example, Kahuna massage chair LM6800 model that is reviewed here is a full body and have zero gravity function with reclining capabilities.
Reclining Massage Chairs
Massage chairs can vary significantly based on price.
At the very bottom end of the market, you could find a reasonable massage chair for a few hundred dollars.
The top-end models, however, may set you back several thousand dollars. The most expensive (yet impressive) models of all can cost $8,000 or more to purchase (Such as Luraco i7 Model)
One of the factors that can affect these costs is the level and type of recline.
The cheapest massage chairs, for example, may not recline at all and you will need to sit upright while enjoying your massage. Others will allow a small degree of recline, but this is often a manual process requiring you to pull a lever to recline the chair back.
Also, the difference between mid-range massage chairs models and TOP models may have significant differences as well. Firs, the reclining function is motorized in more expensive models and may be controlled by a separate control panel.
This can make your experience into your reclining massage chair far more relaxing and luxurious.
The other difference is the angle of recline; premium massage chairs will typically recline into an almost horizontal position (Zero Gravity), helping to relieve pressure on the spine and so make for a more beneficial massage experience.
When considering massage chairs, make sure to pay attention to the level of recline each chair provides. In general, a larger angle of recline will lead to a more enjoyable massage experience for you.
Zero Gravity Massage Chairs
Zero gravity massage chairs take the recline feature to a whole new level. This feature used to be seen in more expensive models but now you can find on cheaper chairs as well. Zero Gravity aims to mimic the seating position used by astronauts traveling into space (hence the name).
This position has been developed specifically to support the body fully while relieving pressure on the back and other joints.
As a result, while you will pay for the effect, investing in a zero gravity massage chair can be worth every penny regarding pain relief and massage enjoyment.
Full Body Massage Chairs
While less expensive chairs may only massage the back and shoulders, full body massage chairs aim to target every major muscle group of your body.
Using leg rests and armrests, full body massage chairs are capable of gently kneading away tension and pain in every part of the body; from the legs and arms to your neck and lower back.
Rather like the zero gravity models, therefore, full body massage chairs tend to be more expensive, but can offer a far more effective and enjoyable massage.
Ottoman Massage Chairs
Low-cost massage chairs tend to resemble comfy leather office chairs, albeit with a massaging function in the seat and back.
Top-end models look far more "futuristic" and bulky, often incorporating leg rests and suchlike for a fully supportive massage experience.
To make more modestly-priced massage chairs more comfortable, a small number of models also come with a separate Ottoman (or leg rest).
In the better and more expensive models, this itself offers gentle massage to your legs.
If you suffer from sore, swollen or throbbing legs, finding one with an Ottoman or a built-in leg rest can be a reasonable compromise for getting the best massage for your money.
Massage Chairs with Heated Function
It's not just the physical action of gently kneading and massaging your muscles using rollers and airbags which can make for an effective and pain-relieving massage.
Many massage chair users find that gentle warmth can also be beneficial for their joints and muscles and can help to improve the overall favorable results of a massage chair.
Another useful feature then is to pay attention to which massage chairs provide gentle heat. This is most commonly offered in the lower back area (the most common area for back pain) though a handful of models such as Osaki OS-7200 alternatively provide a heated shoulder area to ease away more general discomfort.
Massage Chair Pads
Lastly, there are some cheaper alternatives to massage chairs, and it is massage chair pads. These can be placed onto a firm chair in your home and provide a degree of massage pleasure.
Typically these pads are considerably cheaper than a full-blown massage chair, though the effects are also much more meager.
Unless you are on a tight budget then investing even in a cheaper massage chair is likely to provide you with the most beneficial massage experience.
Conclusion
As we can see, there is a broad range of different types of chairs. Hopefully, by now, you'll have some ideas in mind as to the style and features that your ideal massage chair will provide.
The trick now is to apply this knowledge in helping you narrow down the options available to you so that you can find the perfect massage chair just for you.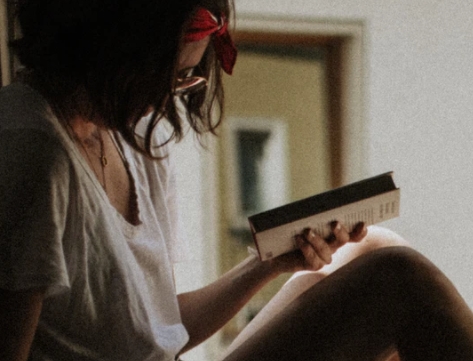 A professional writer with over a decade of incessant writing skills. Her topics of interest and expertise range from health, nutrition and psychology.