You are overly excited about your new house. You can't wait to start your life in a new home, and you are feeling pumped and energetic! California is like a dream coming true! With 300 days of sunshine and so many things to see and do, moving to California sounds heavenly.
And then, you suddenly think about the moving process and your mood swings.
How To Make Moving Easy?
Ah, the horror of packing and unpacking! It takes away the joy of your new beginning. But you know what? It doesn't have to be this way. Follow these ten tips, and make your moving process a walk in the park. Trust us, as experienced California local movers, we know how to get it right, and we are sharing our wisdom with you.
1. Remove The Clutter
The time before you move is the perfect time to declutter your belongings. As you sort through your things, remove everything that you do not need. There is no point in packing up everything and moving it to your new house if you will never use it. Instead, make your life easier and the moving process smooth by only packing what you really need and use.
2. Pack Well In Advance
Start packing your belongings early. The sooner you start packing; the less stressful the whole process will be. It will also help you stay organized and pack each room's belongings in order. Thinking about packing your household goods & items, you can always consider hiring the best international relocation services that can do the entire packing for you in a professional manner in right size shipping boxes, if you do not want to go the DIY way.
3. Only Keep Essentials Outside The Boxes
Make sure to only leave a few essentials outside the boxes. For example, you should keep handy a change of clothes, your toothbrush, and anything you might need for the last couple of days before you move into your new home.
4. Use Right Size Boxes
When you are packing lighter items like clothes and linen, use bigger boxes. You can fill a big box with such light items without making it excessively heavy to carry. On the other hand, when you are packing heavier items like books, choose a smaller box. Not only do they take up less space, but they will turn a box quite heavy with only a couple of books. So there is no need to fill up a big box with books unless you have hired Hulk as your moving contractor.
5. Pack Smart
Put your heavier objects at the bottom of your boxes and try not to leave empty space within each package. Tape your boxes well, especially at the bottom and top seams. Secure the top and bottom edges with a few extra wraps since this is where the boxes are most likely to break.
6.Mark Your Boxes And Keep A Log
Keep a log of everything you pack and mark your boxes with clear labels. Label each box with the room it is destined for, and number it. Then keep a log of what objects you packed in each numbered box. This way, you know which room to take each box once you are in your new home, instead of dumping everything in the living room and trying to sort it out once everything is opened up.
7. Pack Prized Objects In Suitable Boxes
If you are moving prized artifacts like expensive paintings, ask for your moving company to give you suitable boxes. Mark the box clearly as "Fragile" and ensure it goes last in the moving truck to avoid other boxes being placed on top of it.
8. Invest In A Moving Insurance
Whether you are moving down the street or across the country, moving your entire life and resettling in a new home can be a daunting task. One of the people's most significant concerns is damaging their furniture and other valuable objects during the move. In addition, unexpected accidents can happen, and one can never be too safe. So, it is best to invest in moving insurance to cover the costs of potential damages incurred. Find out more about moving insurance in this article here.
9. Ensure That Your Moving Truck Has A Ramp
If you are a DIY mover, make yourself a huge favor and rent a truck with a ramp. It may be cheaper to rent a truck without a ramp, but moving boxes in and out of the truck becomes exponentially more challenging. So consider your time, energy, and back muscles when trying to decide whether a ramp is worth it.
10. Be Aware Of Moving Scams
Unfortunately, there are a lot of criminal companies that scam people during their time of need. Planning a moving scam does not take much, and it is relatively easy to pull through. Therefore, it is crucial that you trust the moving into the hands of respectable, reputable professionals. Read more about how to spot and avoid moving scams here.
No matter how far or how close you are relocating your new home, the process can be highly stressful. However, there are several things you can do to ease the process. If you can, trust the move in the hands of professional moving companies. There are several local movers who will help you from start to finish and make the process flow seamlessly and stress-free. All you have to do is to plan which California attractions you will enjoy first!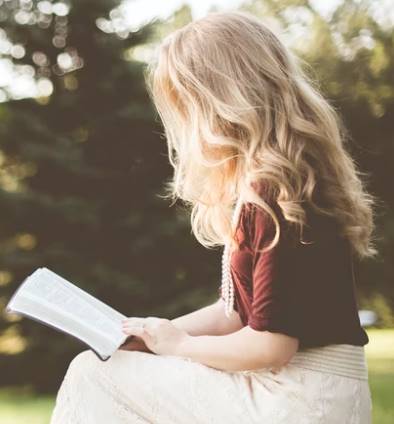 Speaks from heart, always too passionate and driven by emotions. Spins the words with kindness & sharpness, intriguing your ever-inscrutable minds.