Every year numerous digital marketing experts roll out blogs and articles about the best practices of digital marketing. Most of them do not apply to small businesses or brands. So, prevent out of failures by acknowledging yourself through the Digital Marketing Course.
However, what almost all of them fail to mention is that digital marketing is fraught with several dangers. In other words, there are only a few successful case studies. The majority of brands who go for digital marketing end up as failures.
Digital Marketing Failures as a topic has not been given due importance by agencies and brands. Rather than straight away diving into best practices and success strategies, brands should start with what not do in a digital marketing strategy.
Digital Marketing: Definition and Meaning
Digital Marketing refers to growth strategies on the internet that has now become the second home for most brands. (For some brands, it is the only home!).
It refers to activities relating-
To website designing and development

Social Media Marketing and Advertising

Content Marketing

Guest Posting and Blogger Outreach Service

Search Engine Optimization

Pay-Per-Click (PPC) Campaigns
Digital Marketing exists in a digital eco-system. It is necessary to draw individual as well as interdependent strategies to help you brand gain the most from it. By maintaining a digital presence, brands can help grow their businesses in a big way.
In very simple words, digital marketing are internet enabled marketing strategies that help brands reach their right audiences.
Digital Marketing: Top Advantages
There is consensus on the fact that digital marketing is a highly beneficial strategy for brands. Digital marketing is also credited with establishing a level playing field for small brands. If you compare digital marketing to 'Above The Line' (ATL) Marketing and Advertising, digital marketing shines as being more accessible and democratic.
Some of the top advantages of digital marketing are-
It is much more affordable and cost efficient than ATL marketing.

Digital Marketing helps brands reach targeted audiences and ensures better ROIs.

Brands can grow their audience bases and increase their consumers over a period.

They can also establish their credibility and emerge as an industry authority voice on the internet.

It has a direct impact on increased revenues and sales conversions
Top Digital Marketing Failures to Avoid in 2019: The List
Almost everyone is familiar with the benefits of digital marketing. However, being a highly dynamic and constantly evolving field, most are not able to keep themselves abreast with the changes. What is considered as best practices last year, might lead to Google penalties in 2019.
Without further ado, let us look at some of the top digital marketing failures to avoid in 2019:
Pay Most Attention to Content-
This is where it all starts and ends. No strategy and no amount of ad spends on social media mean anything unless your content is great.
Great content means great text based content, great imagery as well as great quality videos. By having a stellar content creating team, you will be able to increase your organic reach in innumerable ways.
Great content helps increase engagement, attracts new visitors and is the catalyst that makes sales conversions possible. Not paying attention to content is the biggest digital marketing failure of 2019.
Do not Concentrate on Several Digital Platforms at one time-
Most brands make the mistake to experimenting with all aspects of digital marketing together. Digital marketing, being a highly specialised field needs a dynamic and hands on approach at all times.
If you are not in a position to devote teams and resources to all activities at one go, it is probably a good idea to start from one or two of them. This will help you ease into the processes and make you accustomed to digital marketing.
A good idea is to start with the basics like website SEO and Social Media Marketing. Once you have familiarised yourself, you can start with complex activities like blogger outreach, guest posting or influencer marketing.
Avoid working with Link Resellers and Private Blog Networks-
When brands want to take their digital marketing to the next level, they go for-
Link Building

Guest Posting

Blogger Outreach
However, there are numerous brands that are robbed by link resellers and private blog networks. Always remember that it is equally important for you to know where your website links are ending up. If they end up in a shady link directory, Google is going to penalise you big time.
This will have a detrimental effect on your metric scores and your search rankings. It might even lead to your site being de-indexed by Google.
Not having a Blog Section on your Website-
Pushing products on the internet is outdated. The year 2019 is all about Inbound Marketing strategies. A blog section on your website is the single biggest magnet that will pull visitors and increase website traffic.
This will also help you establish your credibility as an industry authority voice. By publishing content that is useful, informative and rich in keywords, the blog will help you in many ways.
Publishing regularly on the blog is the best way to increase website metrics and SEO scores. Great content is what will drive your blog and offer you all the advantages. Hence investing in content is necessary for your brand.
Avoid being impatient-
Even though digital marketing is a highly dynamic arena, the results might take some time. If you are avoiding the above stated mistakes and following the best practices, you will surely see results.
However, being patient is key to long term growth and success. You cannot expect overnight success with digital marketing. Every proper digital marketing strategy, if done right, needs at least six months to start showing results.
Conclusion
The difference between being successful with digital marketing and ending up as a failure is not dependent on whether you are following the best practices or not. It is more dependent on whether you are avoiding mistakes or not.
By following the above points, you will be able to help your brand grow steadily over a period. If you wish to add value to the article, please drop in your suggestions in the comments section below.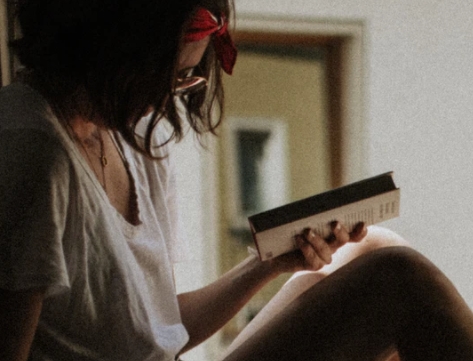 A professional writer with over a decade of incessant writing skills. Her topics of interest and expertise range from health, nutrition and psychology.