Surf Style, a beachwear company in the South Eastern United States, features a model with Down syndrome for the first time for their latest ad campaign.
Ethan Holt is a 16-year-old boy and if you check out his photos on the Instagram account of Surf Style, you'll see that he fitted perfectly the company' brand. His great charisma on camera and his sweet smile have won the hearts of thousands of people across the internet.
Ethan's mother, Phoy Holt, said in one interview: "He loves the beach. He's on the Special Olympics paddleboard team, he's on the swim team, he's a water baby."
She also said that things weren't easy for her family when they found out that their son had Down syndrome. She said:
"Of course the not knowing he had Down syndrome surprised us and you go through the emotions of 'You can't do this.' The denial. Then the acceptance. Once we were able to get over that hump of realizing he had Down syndrome, it was difficult at first, but now we're just along for the ride and he has taken us along for some amazing journeys."
The 16-year-old got the opportunity to work for Surf Style after representatives from Help Us Gather (HUG), a nonprofit organization which advocates for inclusion of people with disabilities, worked on pairing him up with the company.
HUG's founder Robin Lally said: "One in four adults has a disability; there's not one in four marketing campaigns that features that. Having our friends represented in media and marketing, not only does everyone love it, they can also be role models for others with special needs, for their families who can look up and say, 'I can model, I can be a professional, I can do things."
Undoubtedly, this sweet 16-year old sets an example of inclusion. And Tara Malinasky, Surf Style's marketing manager, shares the same opinion. She said:
"We strive to create an atmosphere of inclusion in all of our stores. We hope this sets an example for other brands to feature those with disabilities in their marketing efforts, as well."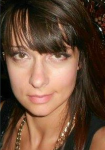 Riley Cooper is a professional writer who writes informative and creative articles on topics related to various fields of study. Written with love and enthusiasm, her articles inspire readers to broaden their knowledge of the world, think and get ready to act. If you have a general question or comment please fill out the form and we will get back to you as soon as possible https://curiousmindmagazine.com/contact-us/