If you thought beating therapy is just a thing of the past, think again. This method is what Pastor Brooke Covington used to beat the 'gay' out of Matthew Fenner, after a typical Sunday prayer service at the Word of Faith Fellowship in Spindale.
The attack happened in January 2013, when more than 20 people, including the church leader, surrounded Fenner and started beating him for nearly two hours. To chase the gay demons away from him, someone even grabbed him by the throat and shook him.
And this comes as no joke when we say 'gay demons'. Fenner says that the attack was a calculated effort by the church members to break him free of the "homosexual demons" they so viciously despised.
The Pastor who orchestrated the attack, Brooke Covington, 58, is now on trial, facing charges of kidnapping and assault. If convicted, she will face up to two years behind bars, reports Queerty.
Fenner recalls the experience as truly horrifying, testifying that he thought he was "going to die" as one of the church members was choking him while Covington screamed, "God said there is something wrong in your life!" Which was worse, Fenner had been recovering from a biopsy at the time of the attack.
And if you thought that the absurdity of the whole act cannot become bigger than it already is, now Covington's lawyer claims that his client is innocent because "Fenner never explicitly asked her to stop beating him."
Of course, should we only ask for whoever is assaulting us to stop doing it… and as if most of them would? Fenner feared that doing so would only enrage them even more, and well, being choked can't really contribute to the whole 'asking to stop'.
Which is even more contradictory, while the lawyer used the defense of 'not being asked to stop', the Word of Faith church came out with a version where "no one ever physically harmed Mr. Fenner," and that "the church does NOT target members who are gay."
Fenner's coming forward has encouraged more to emerge with similar stories where the Word of Faith church would beat the sins out of the sinners.
Indeed, the church comes with some strict and bizarre rules for its members, such as the church deciding which congregates can marry or have children, while forbidding them from watching TV, going to movies, eating in restaurants that play music or serve alcohol, or reading the newspaper.
Source: QUEERTY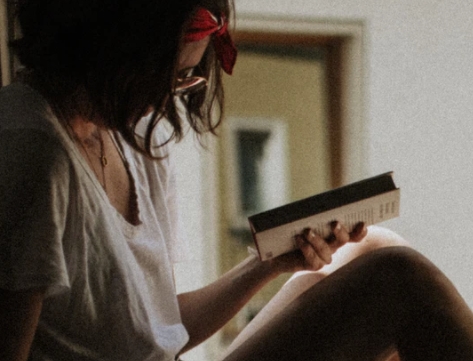 A professional writer with over a decade of incessant writing skills. Her topics of interest and expertise range from health, nutrition and psychology.