What if someone told you that your work place will be exactly like your Saturday night out? Drink all the beer you can drink, travel all the places you wanted to see and post it on the social media while you're having fun.
Sounds like a dream job to me. But now, dreams do really come true. A chain based in Florida, the World of Beer is composed out of 70 beer taverns and they are here to make your dreams come true or offer a job to three interns who will be paid $12,000 to travel around the world, visit beer festivals, consume beer, post it on social media and have lots of fun.
The announcement came as a shocker, especially for those who wouldn't even imagine that something that you do out of fun can actually bring you a great amount of money.
The official description for the internship requires someone who will travel throughout the whole summer in different countries in the world, consume a great amount of beer in different brewery and on the top of this, get paid $12, 000 for it.
Luckily, anyone can fit into this job description, however only the lucky three interns will have the chance and the opportunity to participate and earn some extra money, not to mention that all the expenses will be covered.
The lucky three will prove everyone wrong about finding a job that you can really enjoy working by posting their stories on the social media and visiting places which once were impossible to find and all of this, free of charge, now available through this internship offered by World of Beer.
So, even though this is not what you call a permanent job, but more of an internship, those three lucky "Drink it" interns will receive a payment worth of $12,000 and the requirements include drinking and tasting different types of beer, traveling to different countries around the world in order to visit the breweries, consuming beer and at the end, finish your day by posting your blast of a day on the social media.
So at the end of those four months you'll receive the $12,000 and all the expenses and all the booze for free.
From the company announced that all three interns will have one purpose only- or to present firsthand the experience by capturing precious moments from their adventurous travels, presenting updated and fresh stories to the public or being the first people, behind the scenes in their beer travelling.
The "Drink It" interns will retell a story or narrate their own personal, real experience and therefore gain a lot of experience in this field, which will later on reflect on their career and offer them a lot of possibilities.
How to Apply?
Since the information leaked on World of Beer's website, people have been wondering how and where they should submit their application and what is needed for the application. The deadline is marked as 26th of March and all the applicants should submit their application on their official website.(HERE)
Moreover, there is a part from the application which you should do and that's a one-minute video in which you explain about your passion for beer or an experience that you've had with some special brand of beer or beer in particular.
Of course that the company will choose only the applicant who stand out from the crowd and are decent representatives of all the beer-lovers.
How to create the perfect video?
The director of Brand Marketing at World of Beer, Hannah Davis, shared some advice on how to create the best video which will present you in the best possible way.
She noted that applicants have to stand out and be noticeable and therefore remembered by them. Of course, they don't require experts of any type, however the video must show that they have the passion to tell a story and of course, they have the passion for beer.
How will the process of selection go?
Only the ones who will stand out and will catch the judges' eyes will be contacted and called in for an interview. The interview is going to be with the judges from the World of Beer and held in 9 cities across the States.
The interview will be held on the 8th of April 2017 and all customers who will get to vote for their favorites will be treated with some free beer. The only requirements that the judges will bear in mind is you age or in other words you must be over 21 to participate in this internship.
The lucky three "Drink It" interns will be officially announced and selected in late April.
So, if you liked everything so far and I don't see why you wouldn't like such opportunity, get ready to start your adventure and share a lot of crazy and drunk stories and earn some extra money on the way.
Please Share
Sources:
https://worldofbeer.com/
https://www.thrillist.com
http://urbanleak.com/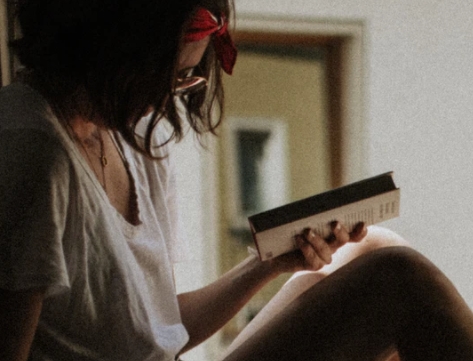 A professional writer with over a decade of incessant writing skills. Her topics of interest and expertise range from health, nutrition and psychology.