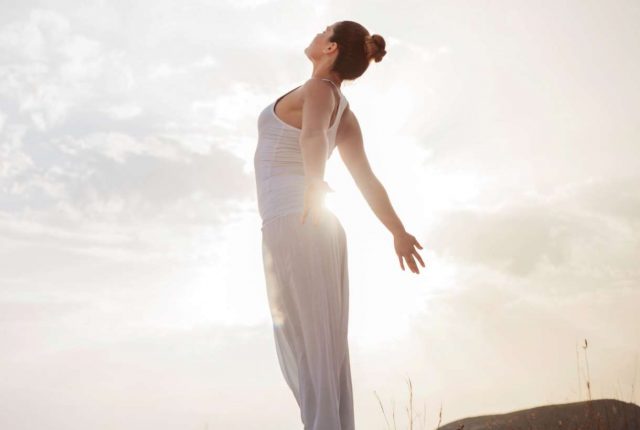 Working from home is way more common than it used to be, which means that more people than ever before are rarely leaving their living quarters. This makes it pretty difficult to make sure you're moving enough to take care of your body, whether you'd like to maintain mobility in the future, continue feeling relatively energized, or just want to keep some level of physical fitness.
That might mean you're having a tough time creating a workout routine that works for you, especially if you're no longer moving unless you absolutely have to. If you're looking for a workout that's relatively simple and easy to incorporate into your current work-from-home situation, you're in the right place. Allow a handful of expert tips to guide your actions, and we'll break down everything you may want to consider along the way.
Go on a Walk
You're probably walking around a lot less than you used to when you worked in the office or brick-and-mortar location. And odds are, you're holed up in only one or two spots in your home while working on your computer. So, if you can manage it, try to go on short walks every other day.
"Walking around can really help get your blood pumping, improve your metabolism, and even get your energy levels up," explains Karim Hachem, the VP of eCommerce at Maxine of Hollywood. "Even just walking for a few minutes at a time or taking a walk around the block can make a huge difference in the flow of your day."
This isn't asking anyone to do an absurd amount of cardio or start running. Simply, going for a short walk can help your body meet several of its needs. You'll be able to increase the amount of vitamin D your body takes in if you're going outside, and you'll also be helping out your digestive system by keeping things moving.
Stretch Regularly
Adding a bit of stretching to your regular routine can also be incredibly helpful. Not only does this help maintain your flexibility and mobility during a time when you're not moving as frequently, but stretching can help you in numerous other ways as well.
"Stretch out every part of your body that you can, every chance that you get," starts Rachel Roff, the Founder and CEO of Urban Skin Rx. "You'll change up the posture of your body, keep pain to a minimum, and you might even start to feel a little bit more energized just by moving around a little."
In movement-heavy occupations, stretching can help prevent injuries. However, you're likely experiencing a lot of pain if you sit in one or two different positions throughout the day. Stretching out your muscles might be able to keep you from getting stuck in these poses, especially when they're potentially harmful.
Rolling Your Wrists
If you're working from home, you're most likely working from your computer. Whether you're writing content, inputting data, coding, or performing customer service, you're probably doing a lot of typing throughout the day. This can put a lot of strain on your wrists if you aren't too careful, so it's a good idea to ensure they feel relaxed and supported while you're working. That should especially be the case if you're working several hours at a time, as many of us likely are.
"Keep your wrists moving, and let your wrists relax," says Jae Pak, the Founder of Jae Pak MD Medical. "You'll be very thankful that you do. That's the muscle you're using the most if you're working on a computer all day, and you'll avoid a lot of pain if you treat your wrists well."
In fact, this is a good point about keeping your body well maintained, especially for the parts of you that you're using pretty frequently. Maya Angelou has been credited with saying, "Nothing will work unless you do." And this is undoubtedly the case.
If you wind up hurting your wrists, you'll be unable to complete the work that keeps your lights on. The same rules apply if you use other body parts for your work. You must maintain yourself in order to complete the tasks you're responsible for. If you prioritize completing your work over your own self-care and maintenance, you'll run out before your work does.
Breathing Exercises
While breathing exercises are technically labeled "exercises," they certainly aren't the traditional kind of workout. Regardless, it's a good idea to take part in breathing exercises on a regular basis. This is useful for maintaining stress levels, getting the most out of breaks, and taking care of your mental health.
According to Dr. Michael Green, the Chief Medical Officer at Winona, "Meditation and breathing exercises can be utterly life-saving. They can help you take your mind off of the stressors of life, as well as get used to hearing your own thoughts without distractions. Very few people are comfortable in silence nowadays, and there is so much strength and goodness in being able to face the silence."
Breathing exercises can be good for making you more productive in your work, but they can also result in personal growth. Becoming more comfortable with your own thoughts gives you more potential for creativity, mental wellness, and overall organization and productivity. While it can be scary to try and face this kind of "workout," it can quickly become worth it if you're willing to put in the work.
However, very importantly, you should be kind to yourself if you choose to participate in this particular exercise. Brené Brown says this in a way that sticks, dictating, "Talk to yourself like you would to someone you love."
In the case that you're having a hard time with your breathing exercises, you need to be kind to yourself. Ease yourself into the quiet breath work, and take your time while you start making progress. In the long-term, you'll likely ultimately find yourself with improved mental health, lowered stress levels, and increased productivity.
Conclusion
It would be best to keep yourself moving while you're working from home, and this is primarily because you need to maintain your personal health during a period of time where this is incredibly difficult. Establishing a habit of moving around, even just a little bit every other day or so, can make things feel much more manageable. Therefore, we recommend beginning with these exercises because they demonstrate very few barriers to entry.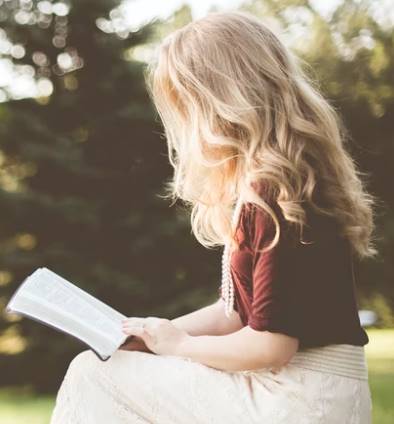 Speaks from heart, always too passionate and driven by emotions. Spins the words with kindness & sharpness, intriguing your ever-inscrutable minds.