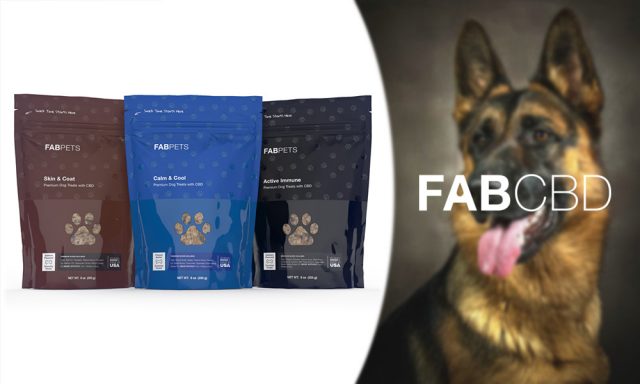 Many people have already learned the benefits of CBD and are using CBD oils daily. Similarly, many have probably read about the health and wellness benefits CBD offers to humans. However, not as many people know that CBD can also benefit their pet dogs. In essence, nobody wants to keep an ill-looking sad furry friend on their bed, and researchers have done a great job in making CBD helpful for pets. Just like with humans, CBD for pets can help control different wellness conditions in dogs and cats. The choice problem arises when you want to buy CBD for your dog but you don't where to start. This article seeks to make it easier for you by looking into the best CBD dog treats for pets' health.
Overview of CBD and Hemp
CBD, short for cannabidiol, is one of the many organic chemical compounds found in marijuana. It belongs to a group of compounds called cannabinoids. CBD and THC are the most widely known cannabinoids. While THC is famous due to its psychoactive effects, CBD has gained fame in the recent 5 years owing to its high potential as a medicinal compound.
Hemp is a variant of the marijuana plant which contains a relatively high content of CBD as opposed to THC. This alone makes it suitable for the extraction of legal CBD. Hemp farming and processing was first legalized in 2014 and later affirmed in the 2018 Farm Bill. As a result, the CBD industry has registered an increasingly large number of new hemp growers and processors as well as technologists and researchers.
Initially, CBD products are solely made for human consumption but research has brought hemp treats for dogs and cats as well.
The Health Benefits CBD Hemp Products for Dogs
Veterinarians across the states are working around the clock to uncover facts-supported health benefits of CBD to dogs. However, anecdotal evidence available in the public domain reveals that CBD dog treats have the potential to help dogs with several therapeutic and medical conditions. Here are some ways CBD can help your dog.
Studies by different researchers have shown the effectiveness of CBD against forms of epilepsy known to be drug-resistant. One particular research at Colorado State University revealed that dogs subjected to CBD treatment experienced less frequent seizures while compared to those subjected to placebo treatment for about 12 weeks. If used over prolonged periods, CBD can eliminate seizures and epilepsy in dogs.
Stress and Anxiety Relief
Stress and anxiety are common experiences for dogs as they are to humans. Constant barking, chewing odd things like furniture and utensils, and uncontrolled aggressiveness are some of the unusual behaviors that can point that your dog is stressed or anxious.
Research on lab animals shows that CBD improves the blood flow in the brains and other body parts.
Vets normally treat symptoms of nausea and vomiting using antiemetic medication which is known to have harmful side effects. Recent studies have revealed that CBD can effectively treat nausea and vomiting with a low risk of side effects.
Others

Chronic pain relief

Digestion

Brain health

Sleeping disorders
Top Five best CBD dog treats for your pet's health
Buying CBD for pets is a daunting activity for many. Unlike CBD for humans, these are products that you cannot try. People, therefore, rely on information available on the internet and the specifics displayed on a product page. It gets even worse when you do not have previous experience with CBD products. To make it easier for you to find a suitable product, this section will discuss the top five best CBD dog treats for your pet's health.
These are arguably the best CBD dog treats you can buy from the current market. Fab CBD treats for dogs are formulated without wheat, dairy, soy, or corn. They are specially made eliminating any trace of THC while maintaining reasonable amounts of cannabidiol and terpenes for your pup's general health and wellness. Fab CBD dog treats are available in 3 flavors & formulas.
Pros
Dog-friendly flavors made from natural ingredients

The transparent company avails third-party lab reports easily

Specially designed to improve your pets' anxiety relief

Gluten-free

Easy dosage
Cons
Contains coconut oil which may have allergic effects on some pups

Limited variety of flavors and formulas

CBD isolate strains not available
Honest Paws
Honest Paws' dog treats are an excellent solution for the wellness of an aging dog. The treats will generally improve the pup's immune system giving it calm moods and a healthy brain. This is the best bet if you are looking for CBD dog treats for anxiety. Honest paws deal exclusively with pet CBD treats and therefore delivers high-quality products. The company produces a wide variety of CBD-infused pet products including CBD tinctures for dogs, dog treat bites, soft chews, coconut oil for dogs, and peanut butter-flavored spread.
Pros
Pet specialized products

Third-party lab test results available for every batch

THC-free

Premium quality
Cons
May contain inorganic components

Only tested for CBD content and not impurities
HolistaPet
Chamomile and L-Theamine enhance the treats' efficacy in reducing pet's anxiety. Anybody previous buyer will agree they are on the list of the best CBD dog treats for pets' health for their strength and effectiveness. The ingredients include hemp seed powder and pure CBD oil. HolistaPet says that these treats will help your dog remain calm and peaceful even in nerve-racking encounters and recommends the product for pets with anxiety, stress, and phobias. For this reason, they will especially be useful if you travel with your dog or in the case that you will be separated from the pet for some time.
Pros
Infused with superfoods for anxiety relief

Transparent company

May reduce nervousness and improve general wellness

Available in dog-friendly flavors
Cons
CBDMD
The all-natural dog treats are THC- free and you don't need to worry about your pet getting "high". Also, no unnecessary additives are added to treats like in other products. CBDmd products only contain non-GMO hemp grown and processed right in the US. Besides getting high-quality products and value for money, every order you make qualifies for free shipping regardless of the amount. Besides, the treats contain no meat, soy, or corn products but contain eggs.
Pros
High-quality products

Free shipping for all orders

Locally grown non-GMO hemp

60-day money-back guarantee
Cons
Pricey

May contain allergens
Hemp Fields Farm
Hemp Fields Farm is one of the few companies processing self-bred and cultivated hemp. The hemp plants are bred to deliver high-quality phenotypes and grown under industry standard farming practices. Hemp Fields Farm dog treats are subjected to the same quality and purity enhancement standards human products go through. They are enhanced with ingredients such and flax, brown rice, and whole wheat flour. If you are looking for strong hemp dog treats you may want to checkout Hemp Fields Farm.
Pros
High-quality standard extraction

Non-psychoactive

Extracted from organic hemp grown in company-owned farms
Cons
Contains wheat which may be an allergen for some dogs
Side effects of the CBD treat for Pet?
No conclusive research results indicate fact-based side effects of CBD treats for pets at the time of writing this article. However, your pet may experience some side effects depending on its body weight and the amount of CBD you give it. A dry mouth and increased thirst, low blood pressure, and light-headedness, and drowsiness are some of the common side effects. Particularly, overdosing may cause side effects and thus proper dosage guidelines should be followed. Even when you buy the best CBD dog treats for pets' health and the label says they do not have side effects, take necessary precautionary measures. Too much of CBD can be harmful to the liver.
Where to Buy the Best CBD Dog Treats?
You can buy CBD dog treats online through the manufacturers' websites. However, there will be other seemingly convenient sellers in your locality but if you truly love your pet do not knock on their doors. Buying from the manufacturer is not only secure but is a way of getting the highest quality possible treats for your dog. Besides, you can also get amazing subscription deals and free shipping from some of the manufacturers. All the products highlighted in this article are available for sale on the respective manufacturers' websites.
Summary
Even though this discussion is limited to the CBD dog treats, it is common knowledge that the list is inconclusive and there are probably other products that should have made it to the list but failed for one reason or another. The main aim of the article is to shed some light on CBD treats for pets to those in a hurry to buy CBD dog treats online without immersing themselves in the rigorous research and comparison like we have done.
As mentioned earlier, research into the health benefits and side effects of CBD treats to dogs is still going on at various levels. For this reason, every buyer should read the product descriptions and reviews before making a purchase. In essence, buyers should follow necessary dosage guidelines to reduce the occurrence and magnitude of side effects that may arise from overdosage.
Source links
https://americanmarijuana.org/best-cbd-oil-for-dogs/

https://californiawineryadvisor.com/best-cbd-dog-treats-online/

https://www.bestchoicereviews.org/cbd-oil/dog-treats/

https://thecannabisradar.com/cbd-oil/cbd-dog-treats/

https://www.holistapet.com/product/holistapet-cbd-dog-treats-stress-anxiety-relief/

https://cannabissupplementsforpets.com/best-cbd-dog-treats/

https://www.akc.org/expert-advice/health/cbd-oil-dogs/

https://fabcbd.com/products/cbd-dog-treats/

https://www.honestpaws.com/collections/shop-our-store/cbd-dog-treats

https://www.holistapet.com/product/holistapet-cbd-dog-treats-stress-anxiety-relief/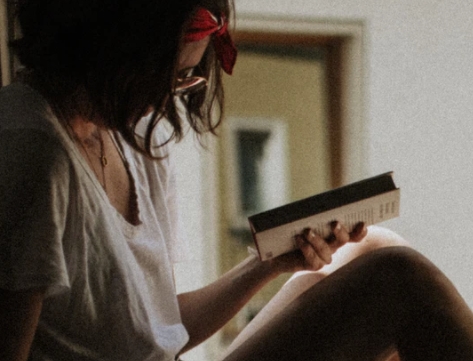 A professional writer with over a decade of incessant writing skills. Her topics of interest and expertise range from health, nutrition and psychology.