In the modern world of technology, we have devices like smart phones, iPads, and mini laptops. The list goes on. But, how about when you want to watch a movie on a big screen and have no time to visit the movie theater or simply find it distasteful? Well, the best 3D projector is the perfect solution. This is big news for movie lovers around the globe.
Who wants to spend a load of money on a big screen TV when you can invest in a mini projector that entails the same features and can be taken anywhere? The inventors of the mini projector have saved movie lovers the fuss and expense of having to either drive to theaters or waste countless hours picking out the right flat screen.
This genius move is not only perfect for movie fanatics. It is also the brilliant solution for business presentations and gaming nights. Think about it. You can save the hassle of trying to figure out how the office projector works and just grab your portable mini projector out of your bag.
They are foldable, user-friendly and can fit anywhere. The next time you have movie night or your PowerPoint presentation, just grab your projector and be on the move. It saves time, money and frustration.
However, when it comes to actually choosing the right projector, you need to take time and review the pros and cons of the best ones out there. Fortunately, we have saved you the hassle of doing this.
Check out the best mini projectors the market has to offer and see which one suits your needs:
Optoma ML750ST
The Optima ML750ST wins the gold when it comes to the newest mini projectors. Possibly the best feature of this mini projector is the fact that it has built-in Office viewer without the hassle of PC or laptop. It can be used straight from your mobile device with HDMI/MHL connectivity.
Apart from this, the 50-inch diagonal image can be seen from 32 inches away. It uses a wireless presentation and entails a Multimedia Playback capability and device mirroring, while also having bright LED projection.
The Optima ML750ST is highly rated on most sites and even won a gold award.
AAXA M5
For all lovers of business and home projectors either for presentations for home theaters, the AAXA M5 is the perfect choice.
Having high focus on essentials and particulars, it is also the perfect mix between transportability and presentation, which go unmatched. The perfect blend gives it a 5-star rating since it can be used both at home and in the office, saving time and money everywhere. Entailing high qualities in both image and performance, it has been awarded the Top Ten Reviews Silver Award, which hardly does it justice.
The AAXA M5 has built-in battery, an onboard media player, not to mention 20,000 hours LED, 900 Lumens high brightness and a WXGA HD resolution.
Optoma ML550
If you are in the search of an extremely small portable projector that has excellent lighting, the Optoma ML550 is the perfect choice. It has a powerful LED light source and wide-ranging connectivity.
As for performance and value, it has 3D viewing, a projection screen size ranging from 0.43 to 2.54m and projection distance of 0.55 – 3.23m. The best part might be the wireless presentation capacity with a BI-EXTBGN adapter.
Philips PicoPix PPX2055
One of the smallest mini projectors out there and ranked number one on the charts is the Philips PicoPix PPX2055 with a DLP system. This PicoPix wonder can fit perfectly in your brief case or even in your jacket pocket. Imagine being able to fit a projector in your pocket.
Not only is the Philips projector super user-friendly, it is also surprisingly affordable, or "pocket-friendly". It has a ridiculously simple setup and projects content through a USB, which can be connected to your PC or laptop. In order to have the best view, you must use a completely black environment to achieve the 55 lumen-capable lighting to present the picture. In case you need to present video, it is advisable to use a subordinate speaker to remove audible noise emitting via the DLP wheel.
The resolution for the Philips PicoPix PPX2055 is 854 x 480, while the brightness as mentioned is 55 lumens. As projection distance goes, it ranges from 0.5 m to 5.0 meters. The dimensions are 72 x 72 x 27mm, while the contrast ratio is 1000:1. For those of you who love all mini things, this may just be the perfect fit.
Philips PPX4935
The Philips PPX4935 mini portable projector is the perfect choice for all lovers of pocketsize projectors. No room? No problem. Just slip it right into your pocket and be on the move in no time.
The internal battery has a 2-hour life span, which is more than enough time for home or business matters. It has a Smart Engine 720p HD resolution, which includes LED technology, bringing the best light colors and high contrast, with Bluetooth and Wi-Fi. Apart from that, it entails a remote control for simple steering, ports for an SD Card, USB, audio and HDMI, included media player and HDMI/MHL interface for notebooks, smartphones, iPads, etc.
LG Electronics
The LG Electronics PH550 minibeam projector includes Bluetooth sound, built-in battery that lasts up to 2.5 hours and 550 lumens.
It works with a wireless connection on O/S, WiDi and of course, Android. Apart from that, it includes Bluetooth sound out and the quality is 1280 x 720 HD.
Lumid™ High-Resolution Ultra-Portable 1080P LED Mini Projector
The Lumid™ High-Resolution Ultra-Portable 1080P LED Mini Projector is perfect for those who enjoy quality and appearance. Its sleek shape and bright color have a unique touch of art.
Apart from appearance, it has multiple functions for USB, HDMI, AV and VGA and can connect to you laptop and PC, DVD Player, X-Box ONE Wii, PS3 and PS4, making it perfect for gamers.
It has a portable design with 7.8 x 5.9 x 3 inches in size and 2 lb. in weight, making it perfect for movie lovers in and outdoor.
AAXA P300
The AAXA P300 Pico LED Projector entails a battery life of one hour, has a WXGA 1280×800 Resolution, and Media Player.
Apart from that, it contains 400 Lumens, HDMI, Mini-VGA, and 20,000 Hour LED Life.
It is the perfect choice for business presentations and has a USB plugin. This incredible mini projector is only 0.97 lbs.!
Vivitek Qumi Q5
The Vivitek Qumi Q5 has an estimated 30,000 hours of operation, HD 720p resolution and 4GB built-in memory and USB port. This can be used for expanding memory.
The connectivity is for HDMI, AV mini-jack audio-out to, which does not need a PC or laptop to function and a Universal I/O, wireless capacity though Wi-Fi USB dongle and 3D from the DLP link.
Sony MP-CL1
One of the smallest and most convenient mini projectors is the Sony MP-CL1. For one, the assembly and superiority go unmatched. As far as dimensions go, they are only 5.9 x 3 x 0.5 inches and weighs about 0.46 lbs., meaning it can be slipped right into your pocket like a carry-on.
Although the projector entails USB and Micro-USB ports and MHL port for video output, it also has a full-size HDMI adapter, making the connectivity simple anywhere you go. It is mainly used for home theaters, while it can also be used for business purposes.
Celluon PicoPro
For home theater lovers everywhere, the Celluon PicoPro is an excellent choice. Whether you are are streaming your favorite movie or are just in the mood to watch anything on a big screen, this is the perfect choice.
It is best known for its compactness both inside and out. Going by the dimensions of 5.9 x 2.9 x 0.5 inches and 0.43 lbs. in weight, it's great for those who love a unique shape. The setup itself is quite simple and support for Miracast wireless streaming lets you reflect tablets and other maneuvers.
As far as the slots go, it entails a Micro-USB used for the purpose of charging, a Micro-HDMI for video output and a 3.5mm audio jack.
RIF6 CUBE
For all lovers of the real "mini" things in the world, the RIF6 Cube Pico Projector is the absolute best choice. A 2-inch portable mobile projector that functions with phones, iPads, laptops, and gaming consoles. Since it can fit right into your hand, it can be taken anywhere for use.
One of the best things about it is that it is compatible with HDMI devices, works perfectly with mobile adapters and has the battery life is 90 minutes! The LED light projection lasts up to 20,000 hours, comes with a USB charger, remote control, and MHL connector cables.
As far as connectivity is concerned, it has HDMI, MHL and Micro SD, while the dimensions are 2 x 2 x 1.9 and has an 854×480 resolution.
Apeman LED Mini Pocket Projector
If you are looking for a mini projector with longer battery life, you have come to the right place. The Apeman LED Mini Pocket Projector has a 2-hour battery life that most mini projectors do not have.
It comes with a 4.4 Android operating system, providing comprehensible interface and platform. Whether you enjoy streaming on Hulu, Netflix or anywhere else, the value is amazing. With a resolution of 854×480, dimensions of 3.1 inches x 5.9 inches x 0.6 inches and weight of 1.6 lbs., it is the perfect compact choice.
As for connectivity, it pairs well with Bluetooth and Wi-Fi, wireless connections with iPads, smartphones, laptops, etc. It is a good fit for the office and an excellent fit for an outside home theater, due to its long lasting battery life.
AAXA P4-X Android Wireless Smart Pico Projector
For those who love a high resolution, the AAXA P4-X Android Wireless Smart Pico Projector would probably be the smartest choice. It has a resolution of 1920 x 1080, one of the best resolutions found in mini projectors, Optical Engine with a 90-minutre Li0Ion rechargeable battery, built-in touchpad, Bluetooth Radio and Wi-Fi, office viewer for PDF, DOC, XLS and PPT documents, and supports AVI, MP3, JPG, TXT, etc.
Apart from this, it contains a mini VGA, AV inputs, Mini HDMI, USB and Micro SD readers, and 20,000 hour LEDs.
InnerTeck Portable LED Projector
If you are a lover of the mini projector and are looking for one at an affordable price, this is the one for you. The InnerTeck Portable LED Projector comes at an acceptable price, while still giving a fair resolution and measuring at 5 x 3.4 x 1.9 inches, weighing at 0.64 lbs. This gives the opportunity to carry it anywhere.
This projector had an SD slot, USB, AV and HDMI port, and is able to connect with all smartphones, gaming consoles, iPads, tablets, etc.
LESHP Mini Projector
The LESHP Mini Projector is probably a universal choice when it comes to use for a home theater, gaming and office needs.
It is compatible with various devices and systems like iPhones, Android, Mac, PC and more, connecting with an HDMI cable. The size of this mini projector comes at 7.4 x 5.9 x 2.3 inches and weighs 2.3 lbs. Although this may not be the most lightweight choice, it is still quite simple to move.
The resolution comes at 800 x 480, making a nice bright and clear image. It is only used for internal purposes, as it does not come with a rechargeable battery.
Mobile Pico Video Projector
The Mobile Pico Video Projector is the king of variations, as it contains all things found in most projectors.
It comes with a battery life of 90 minutes, shows pictures of up to 120 inches, with a resolution of 854 x 480. This projector comes with an Android operating system, with continuous downloads of Netflix, Hulu, and other media apps. Therefore, it can be used on its own or can be connected to outside devices wirelessly.
Having a resolution of 854 x 480 and weighing at only 0.58 pounds, you can fit it literally anywhere and not even notice it. The measurements come in at 5.7 x 3.1 x 0.71 inches.
AMAZ-PLAY Mobile DLP Pico Projector
Coming at the size and shape of a smartphone, the AMAZ-PLAY Mobile projector is 5.8 x 3.1 x 0.7 inches and weighs only 0.6 lbs. It comes with a remarkable resolution of 1920 x 1080.
The optical technology comes at 100 lumens, DLP Optical Engine, 20,000-hour lifespan, has ultra compatbility, i.e, it supports Miracast/ Airplay/ DLNA wireless protocol, USB/TF/HDMI/ input, iOS /Android device wireless connection and has a USB drive.
In addition, the best part is it has a built-in stereo speaker, connectable to an external speaker and headset.
Magnasonic LED Pocket Pico Video Projector
If you are looking to use a mini projector outside of your home or office, then this would be the perfect choice. Coming with a rechargeable battery and 2-hour life, you can enjoy an outdoor theater at any time.
Considered as the world's smallest portable DPL projector, it is only 3.9 x 3.0 x 0.5 inches with an HDMI connection. The resolution is at 640 x 360 and has a 25-lumen LED DLP light engine.
The best part is it comes with HDMI, Micro HDMI, MHL cables & Samsung Galaxy adapters. This way, you can project right from your smartphone, tablet, laptop, media player & any other HDMI video player. If you have an old, classic movie projector and you want to replace it with one of these mini ones, be sure to always recycle outdated electronics in the right way.

.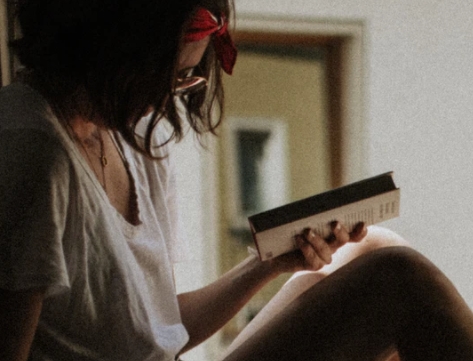 A professional writer with over a decade of incessant writing skills. Her topics of interest and expertise range from health, nutrition and psychology.