Running gets you into shape, impacts pretty much all the parts of the body, and puts you into the proper state of mind. But when the salty sweat sets in your eyes and the wild locks get into your face, it distracts your concentration.
Headbands for women are among the most important tools of the trade. With headbands you can easily achieve your running goals, no need to pull hair back or wipe the sweat on your face.
With myriad styles and colors to choose from. you might waste money on the headband that won't fit your needs.
Here at Suddora you can find the best sweatbands for running that will give you a lot of bang for your buck. We look at functionality, style, and comfort, paying attention to slippage, quality, and wicking features.
Tie Headbands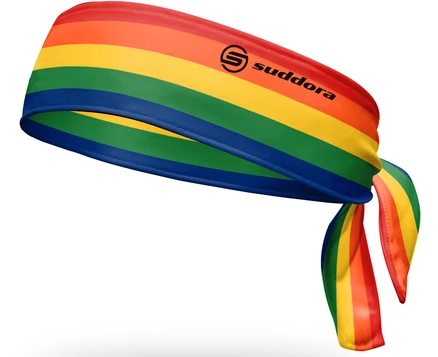 Suddora's tie headbands are proudly American made by the finest craftspeople.
The reflective logo increases visibility and the band comes in different shades and patterns. These bands are easily tied at the back with ease, perfect for a variety of sports like tennis, basketball, football, and more. A great addition to your fashionista accessory or for a Halloween costume.
The headbands are made from our Performance Blend materials to ensure a secure fit, provide maximum breathability, and wick away sweat. Its one size fits everyone.
Tapered Headbands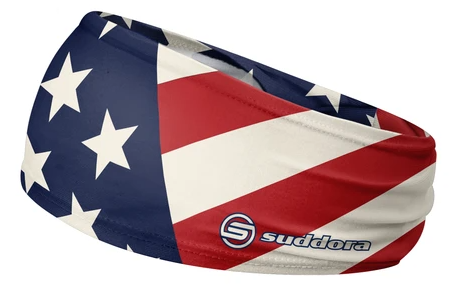 We take pride in our high-quality headbands made from our Performance Blend material crafted by American artisans.
Make your country proud by wearing the colors of your flag with tapered headbands by Suddora. Check out our various colors and patterns, you'll surely find one that will fit your fancy.
The 3.5inch-wide band will provide more coverage and is perfect under any head protector for defense from UV rays, maintain locks in place, and wick away sweat ideal for outdoor trainings.
Its lightweight and breathable features will keep you cool during a rigid workout. Once it's on your head, the tapered headband will sit still throughout the duration of your physical routine.
Women's Headbands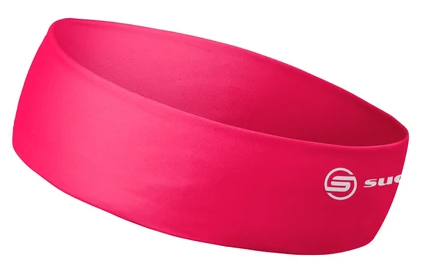 Our women's headbands come in 18 different colors that are great for your favorite sport of basketball, tennis, or running. Only high-grade materials are used in making our bands; 80% Cotton, 12% Spandex, and 8% Nylon. Ultra comfy, durable, and it will hold while you are on a physical routine.
Absorbs sweat like a champ.
We have other offerings under our women's headband line.
Yoga Headband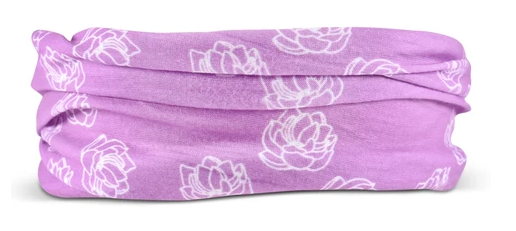 These slim, stretchy headband was built for Yoga enthusiasts but can also be used by women who are into running and other trainings. The headband is available in 6 different colors and made of 100% cotton. It feels great on your head and gives you comfort during your yoga exercises.
Dual Grip Headband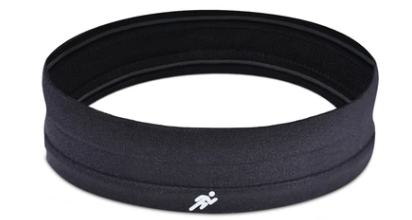 This is the headband you need if you plan to hit the gym, indulge in yogic exercises, or engage in running.
The ultra-absorbent material has sweat wicking power and the design of our dual grip headbands allows you to cool off before you overheat.
You won't find a hard time picking colors there are only two, black and grey. These are neutral colors that are easy to pair with any colored training outfit.
The sturdy silicone grips inside of the headband generates a non-slip effect, meaning it will stay put whatever you are doing.
The dual grip headband will allow you to reach your ultimate fitness targets with comfort. No salty sweaty eyes, locks in place, keeps you cool, headband stay in place, and a low price point – what more can you ask?
Neon Headband
The headband works best for runners and cyclists alike. The 5 bright colors ensure the road user's safety from low-light dangers. It is made of premium material that won't irritate your head, good for long periods of physical activity.
Non-Slip Headband with comfy lining
This slim, stretchy headband have a soft super lining inside that feels soft on your head. The grippy lining ensures that the band will not budge while absorbing sweat. Available in 3 different colors and easy to stash in your pocket.
Yogi Flex Headband
Try our bestseller – Yogi Flex headband. The full- or half-size Yogi band will keep you looking fresh and feeling cool throughout the stretch of your exercise routine.
The absorbent material is 100% dependable, no worries of getting sweat in your eyes or hair on your face just focus on achieving your workout goals. The Yogi flex fabric has breathability for max ventilation to cool you down when body temperature is rising.
Train in style with Yogi's multiple colors and designs. Take a look at our classic mandala design or celebrate your love for colors with our charming lotus collection.
Wearing it during a workout, as a fashion accessory, working on household chores, or just chilling out the versatility of the Yogi headband is almost endless.
Mike Wallman, content marketing manager at Suddora.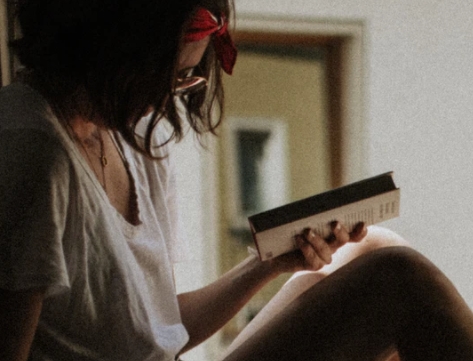 A professional writer with over a decade of incessant writing skills. Her topics of interest and expertise range from health, nutrition and psychology.