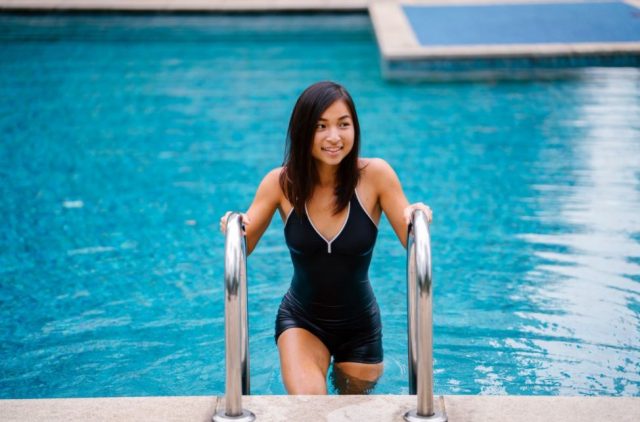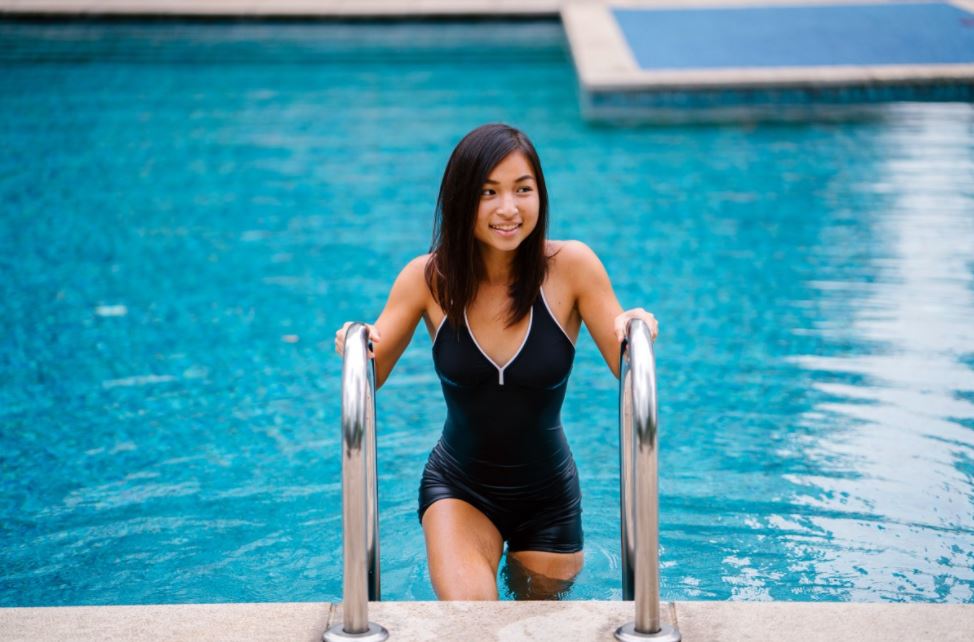 You might feel your summer season is an incomplete and despairing one if you don't get to have fun and splash around in a swimming pool. And if you have a large personal space inside your home's boundary, then it is best to include a swimming pool there. Personal swimming pools are far more hygienic and comforting than public pools, and you can enjoy your time there as much as you want, without any restrictions and jurisdictions.
But building a swimming pool, and then decorating it nicely is not really an easy task. You will have to take care of many things while building it, the perfect size, the position, and most importantly, the tiles you will use to decorate it. You can't just use any random type and color of tiles in the pool. There are some tiles that are particularly best for constructing swimming pools. You need to keep in mind some things such as tile type, hygiene, texture, color, etc. So, let's have a look at some of the tiles that will be best for your swimming pool.
Ceramic and Porcelain Pool Tiles
Porcelain and ceramic have been the most chosen pool tiles for decades. Apart from being easy to install and clean, a ceramic pool tile can also be hand-painted in many different patterns. Little swimmers will be safe from any scratches from inside the pool as their surfaces are smooth.
The Flōridian is a full-service pool company specializing in custom pool projects in Orlando, FL, and the surrounding area. A team of experienced pool builders will work with you to create a pool that meets your specific needs and preferences.
And porcelain tiles don't absorb heat. So, they both are excellent options for the waterline and pool deck pavement. You can choose ceramic and porcelain tiles available in textured finishes matching the trending styles, and blending with the surrounding landscape. If you want to add a waterline accent without stretching the budget too far, you can easily go for ceramic or porcelain tiles.
Glass Tiles
In recent times, glass tiles have become one of the most popular options to use in swimming pools. Glass tiles are one of the most expensive options in this lot. These tiles are made from recycled glass materials, and they are the most non-porous, and durable of all the available pool tiles. They do really great with the transparent nature of water. Glass tiles have the advantage of being able to completely cover curved surfaces, as they come in a small mosaic tile format. Your pool designer can also try and mix different colors of glass tiles, and form an artwork by creating a customized color scheme.
The quality of glass tiles can vary from high to low quality, like all other things, but even low-quality ones can get you brilliant reflections underwater. Some glass tiles have an iridescent coating that will shimmer with water flowing over the surface, and the change of light. And with upscale glass tiles, the artistic look will be even more splendid, and the installation will get more dynamic. The overall quality of the optical look gets more exciting with the shine, color, and depth of these tiles. The overall effect of glass tiles is really mesmerizing, and the waterline borders, internal reflections offer a gem-like cluster.
Stone Tiles
Stone is another staple option for swimming pool tiles. Natural stone tiles work great for creating the Mediterranean or classical architectural look in your backyard oasis. They provide a textured feel that will blend perfectly with other natural elements of your landscape.
You can also install stone tiles on the deck and patio for a cohesive flow of the design. The choice of elements in stone pool tiles includes travertine, sandstone, slate, flagstone, and bluestone. Since stone tiles are porous, to prevent staining or water damage they are sealed every few years.
Mosaic Tiles
Mosaic tiles will add a great color scheme to your swimming pool design. Like other pool tiles, mosaic comes in a variety of colors and patterns that will suit every type of backyard. Different pieces of glass, ceramic, or porcelain swimming pool tiles are combined to form mosaic tiles of a unique design. They come in sheets that are easy to install on the sides or bottom of the pool.
Brick Tiles
You can go for the brick tiles If you seek a regal look in your swimming pool. These tiles are as durable as stone tiles. Mostly, brick tiles are available in red, but you can find other colors as well. But the biggest disadvantage of brick tiles is they are highly porous, so you'll need to seal them every year to make sure water doesn't seep inside. It is necessary to save the tiles from water damage or mold growth.
Final Words
You can go for any of these options for building your swimming pool, as they are the best available options currently in pool tiles. No matter if you choose which type of pool tiles among them, you should always consider other factors like size, color, design, trends, and your budget to make the perfect selection.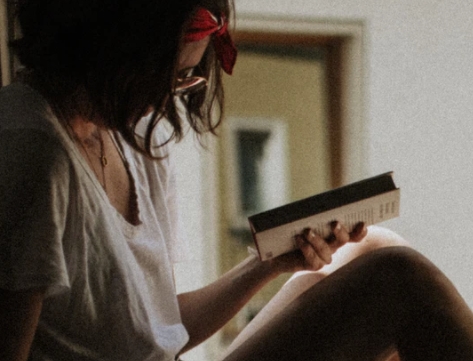 A professional writer with over a decade of incessant writing skills. Her topics of interest and expertise range from health, nutrition and psychology.