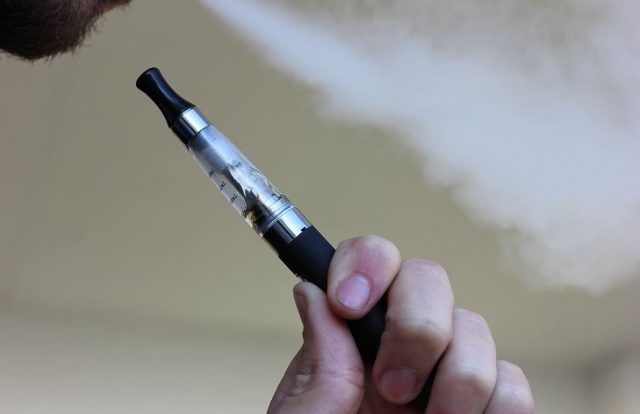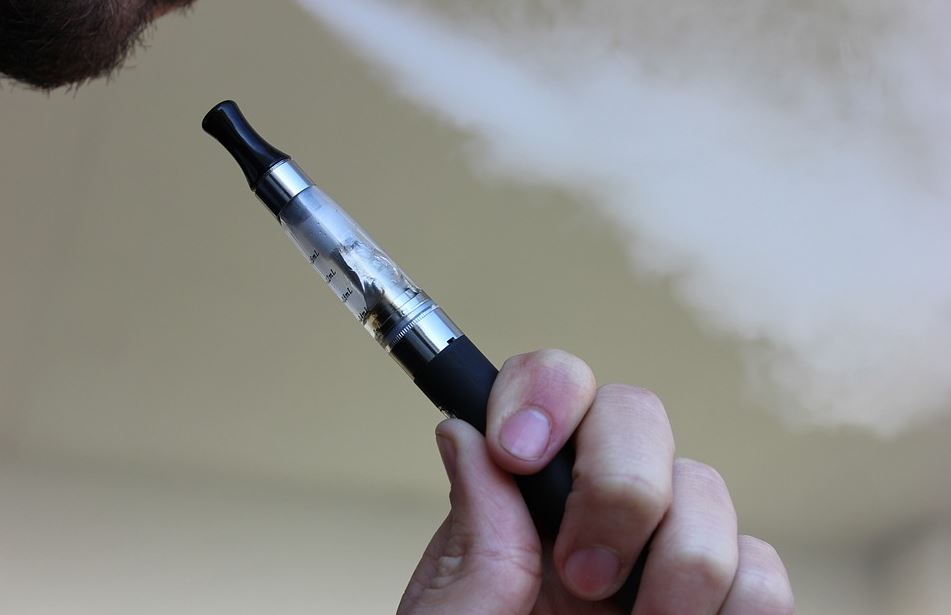 Finding the best vaping devices can be a tricky task; there are so many to choose from! In this post, you'll find some tips for sorting through the many types of vaping devices to choose the one that works best for you.
Let's dive in!
Types of Vaping Devices
Here are the main types of vaping devices.
E-Cigarettes/Cigalikes
E-cigarettes can take many forms, but they will always resemble conventional cigarettes or cigars. (Source: Vaping360, CC BY 2.0)
E-cigarettes, also known as cigalikes, can either be disposable (common with one-piece designs) or meant for reuse (common with two-piece designs that have replaceable cartridges).
These tend to be the best vaping devices for vapers who prioritize stealth, discretion, and convenience.
Vape Pens
Vape pens are among the most popular vaping devices. They offer a similar level of discretion and convenience as e-cigarettes but their slightly larger size makes for longer battery life and better performance.
Vape pens are among the best vaping devices for people who want something relatively small that can be reused indefinitely.
Pod Vapes
Pod vapes are similar to vape pens, both in terms of form and practicality. They typically come in two pieces — a battery and the replaceable (sometimes refillable) pods. Pod vapes are popular vaping devices among folks who enjoy nicotine, since there are many flavored nicotine pods available for them.
Box Mod Kits
When people new to vaping think of a vape, they're often thinking of a box mod kit. These are larger than any of the previous types of vapes and provide improved performance to match.
They typically rely on external batteries and offer a wide range of customization options. For example, you can find box mod kits with temperature control, variable wattage, and specialized tanks.
These are among the best vaping devices for people who have been vaping for some time and have developed preferences.
Desktop Vaping Units
These come in a variety of formats but the most popular, by far, is the Volcano Hybrid Vaporizer. It's a large unit that can vape concentrates or herbs with both balloons and whips. Its predecessor, the Classic Volcano Vaporizer, was frequently hailed the best of the best vaping devices in its day, and the modern version maintains that reputation.
This unit is pricey, though. For that reason, it tends to be among the most popular vaping devices with experienced, serious vapers. Since it's not portable, though, such individuals tend to carry one of the above types of vaping devices for regular use.
Best Vaping Devices
Now that you have an overview of the different types of vaping devices, let's look at the best individual products. If you're not sure vaping is for you, however, click for more info about a popular alternative.
1. Volcano Hybrid Vaporizer
Let's get this one out of the way since we've mentioned it already. The Volcano Hybrid Vaporizer, made by Storz N Bickel, is one of the best vaping devices, period. It is built to last, produces an exceptional-quality vapor, and is versatile (you can vape both herbs and concentrates).
Because it features a removable power cord, you never have to worry about battery life. You can even control the unit from an app for Android and iOS.
It provides a truly premium vaping experience and includes several accessories, including an herb grinder and air filter set.
2. Dr. Dabber Ghost Vaporizer Pen
The Dr. Dabber Ghost Vaporizer Pen is one of the top rated vaping devices of its kind. It features an atomizer made from titanium, meaning it can effectively vaporize e-liquid.
The Dr. Dabber Ghost Vaporizer Pen's design renders it virtually indestructible, which is perfect as its small enough to bring with you everywhere. Accessories this vape pen comes with include a dab tool and storage container.
3. DaVinci IQ Vaporizer
As far as best vaping devices go, you're unlikely to find one with a design as beautifully minimalistic as the DaVinci IQ Vaporizer. Designed for vaping dried herbs, the DaVinci IQ features a bowl made from ceramic, a removable battery, and colors that include copper, blue, stealth, and gunmetal.
It's a great portable vaporizer that fits in the palm of your hand.
4. Pulsar APX Wax Vaporizer
The Pulsar APX Wax Vaporizer is not only one of the best vaping devices out there, but among the smallest as well. Don't mistake its small size for a lack of functionality, though; this thing packs a punch.
The Pulsar APX features a powerful 1100mAh rechargeable battery that provides up to one and a half hours of vaping time. It heats up in just five seconds and its pure quartz chamber distributes that heat evenly thanks to a strong glass mouthpiece.
If you're looking for one of the top rated vaping devices that is compact and discreet yet powerful, this is it.
5. Boundless CFX Vaporizer
The Boundless CFX Vaporizer may bear more resemblance to an old cassette player (especially when its screen is on, revealing classic-looking graphics) but it's indeed one of the top rated vaping devices.
It's great for vaporizing herbal blends and aromatherapy formulas and is one of the few portable vaporizers out there that features an LCD screen.
But perhaps what truly makes the Boundless CFX one of the best vaping devices out there is its incredible battery performance. It lasts 75 minutes and takes only 30 minutes to recharge.
6. Mighty Vaporizer
The Mighty Vaporizer is so rugged it looks like it'd fit right at home on a construction site. This is another one of the popular vaping devices by Storz N Bickel. It relies on a dual power system that can last for about an hour and a half.
The Mighty Vaporizer is portable and uses both conduction and convection heating methods. Great for vaping both herbs and liquid, it's one of the best vaping devices for people seeking something portable that doesn't need to be too discreet.
7. Da Buddha Vaporizer
Here's one of the most popular vaping devices for achieving zen. The Da Buddha Vaporizer's materials include aluminum, ceramic, and glass. It takes a "no-frills" approach to design that is in keeping with both its name and the lower price point it comes in at compared to other desktop vaporizers.
It comes with several accessories, including three feet of tubing, a wand and mouthpiece made of glass, and a padded storage bag. The Buddha is ideal for vaping dry herb.
8. Tyga x Shine Atmos Pillar
This is one of the most popular vaping devices in part because of its affiliation with rapper Tyga. While the company that manufactures it, Shine, is perhaps best known for their astronomically-priced 24 karat gold rolling paper, the Atmos Pillar comes in at a very reasonable $99.95.
You have a wide range of temperatures to choose from with the Atmos Pillar; it can handle between 340F and 440F. That makes the Atmos Pillar suitable for vaping wax concentrates at the higher end of its temperature spectrum.
The Atmos Pillar is one of the best vaping devices for people looking to find a lightweight and durable unit.
9. Yocan Evolve Plus XL Vaporizer
If you're looking for one of the best vaping devices under $100, the Yocan Evolve Plus XL is a great option. It features a 1400mAh battery, five second heat-up time, and USB charging. It is one of the most popular vaping devices among new vapers.
One of the Evolve's most impressive features is its quad coil technology that makes it ideal for cloud chasers.
10. FireFly 2+ Vaporizer
Last but certainly not least on this list of the best vaping devices, we have the FireFly 2+ Vaporizer. While many of the other vapes on this list feature heating times of five seconds (which is certainly impressive), the FireFly 2+ takes it a step further and offers three seconds of rapid heating team.
Its removable battery allows you to swap it out as needed. The unit also offers a free app for Android and iOS.
Conclusion
Now you know about the many different types of vaping devices. You also have 10 great options that should cover your every need. If you're brand new to vaping, consider starting with one of the cheaper models to get a feel for what you like. Over time, you'll develop preferences and be able to justify buying some of the truly premium models out there.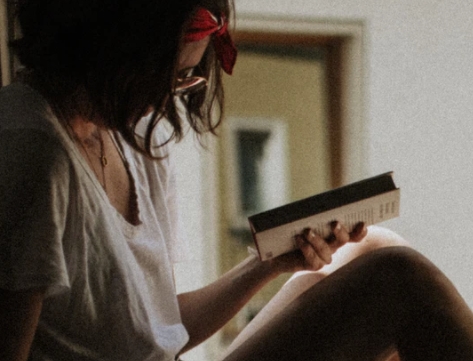 A professional writer with over a decade of incessant writing skills. Her topics of interest and expertise range from health, nutrition and psychology.