Do you remember the gorgeous parrot called Blu which won on-screen fame in 20th Century Fox's movie 'Rio?'
Well, while in the movie, Blu flies all the way from America to Rio de Janeiro in an attempt to find the last Macaw female, in which he succeeds, thereby saving his species, in real life, however, this species didn't make it.
The leading cause of the disappearance of this charming bird from its natural habitat is deforestation.
What's worse, Spix's macaw is just one of 8 bird species that has been added to the list of confirmed or suspected extinct bird species.
In addition to deforestation, global warming and the increasing expansion of urban areas are two other grave issues that force a lot of animals all around the world to either adapt or die.
Twiiter
Scroll down to check out the official trailer of the movie 'Rio,' thanks to which it'll still be possible for future generations to derive joy and pleasure from the breathtaking, unique beauty of this adorable bird.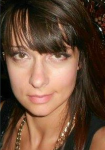 Riley Cooper is a professional writer who writes informative and creative articles on topics related to various fields of study. Written with love and enthusiasm, her articles inspire readers to broaden their knowledge of the world, think and get ready to act. If you have a general question or comment please fill out the form and we will get back to you as soon as possible https://curiousmindmagazine.com/contact-us/