Canada's House of Commons passed a bill that imposes a ban on holding whales and dolphins in captivity on June 10.
Bill S-203, which is also colloquially known as the "Free Willy" bill, bans breeding of animals as well as importing or exporting them.
Holding in captivity and breeding these intelligent marine animals will be punishable by fines of up to CAD $200,000 (USD $150,000 / £118,000).
Passing this Bill means that these amazing, social mammals will now get to live in the place where they actually belong – the ocean.
It's also important to note that the new law makes exceptions for mammals that require rehabilitation or mammals that are licensed for scientific research.
"A person may move a live cetacean from its immediate vicinity when the cetacean is injured or in distress and is in need of assistance," it's outlined in the Bill.
Rebecca Aldworth, the Executive Director of Humane Society International/Canada, said: "The passage of Bill S-203 is a watershed moment in the protection of marine animals and a victory for all Canadians.
"Whales and dolphins don't belong in tanks, and the inherent suffering these highly social and intelligent animals endure in intensive confinement can no longer be tolerated.
"We congratulate the sponsors of this bill and the Canadian government for showing strong leadership in responding to public will and sound science on this critical issue."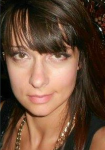 Riley Cooper is a professional writer who writes informative and creative articles on topics related to various fields of study. Written with love and enthusiasm, her articles inspire readers to broaden their knowledge of the world, think and get ready to act. If you have a general question or comment please fill out the form and we will get back to you as soon as possible https://curiousmindmagazine.com/contact-us/