Anton Pilipa, a Canadian citizen, went missing in 2012 and was wandering the Amazon rainforest for 5 years, until he was found safe and alive.
Amazingly as it may sound, Anton Pilipa (39), was reported as missing in 2012, when his family set up a page GoFundMe and reported his disappearance, they clearly stated that after struggling with his mental health condition, he suddenly went missing and they lost track of him.
His brother, Stefan, took care of all the paperwork and money raise for his safe returning to Canada, however they went through a hard time during this search and luckily, the struggle and hardships passed after five years.
After his family activated the social media, they have received a call announcing that Anton was noticed in the north of Brazil, looking as a homeless person and he was wandering the highway and later was thought to be a 10,500 km walk from Ontario, Canada to South America.
The amazing fact is that Anton has made it alive through these dangerous and hazardous areas in Brazil.
Bearing in mind his mental condition, specifically schizophrenia, his family is more than pleased to state that the quest ended positively and with a happy ending.
When his brother received the news of his showing up, he immediately started taking care of the paperwork- passport and identification and regulating everything to get Anton back safely and as quickly as possible.
The officer, Helenice Vidigal was responsible for the social media campaign, being among the few people who can communicate in English and identify Anton at the Brazilian Police Department in Porto Velho.
So, after his brother received the news of the appearance of his brother, he immediately started to arrange and raise money for his returning.
Even though Anton tried to escape, the police had successfully managed to return Anton home, right after Christmas in 2016.
The quest for Anton was not only hard for the family emotionally, but as well financially. Sadly, they needed a great amount of money which was only possible to get, if they asked for help from people through their page.
On their page GoFundMe, Stefan managed to successfully raise $12,500. He used the money to help his brother recover and get back home safely.
Anton is now working on his recovery, with the help of his brother in Toronto, so Anton can continue with his life as he was once a known member of radical communities and anti-poverty activist.
This heartbreaking story is a true inspiration and testifies for the humanity in people and the greatness of moving mountains if joined together.
Many people have helped Stefan in his struggle and by doing so, they helped a man in need. With all the help now Anton can have a proper life and put all of his hardships behind him.
Everyone deserves a second chance, and luckily Anton got one, thanks to his family's faith in humanity and believing in the impossible.
Source:
http://livetheorganicdream.com/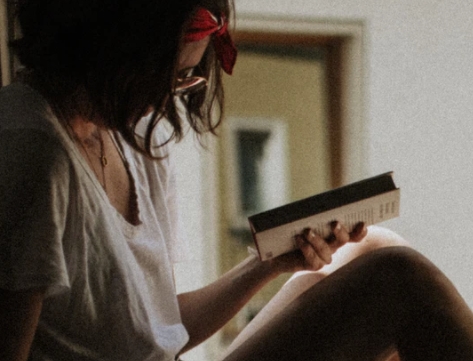 A professional writer with over a decade of incessant writing skills. Her topics of interest and expertise range from health, nutrition and psychology.