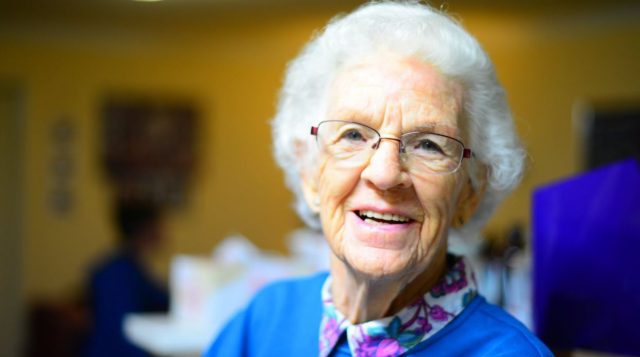 There are several important things to know when it comes to caring for elderly parents. You should click here to learn more.
Millions of adults in America are providing unpaid care to adults. Many times the adults they are caring for are their parents.
Caring for elderly parents can be awkward because of the role reversal but there are things you can do to make it easier and we are here to help.
Continue reading this article to learn tips for caring for elderly parents.
Don't Quit Your Job Just Yet
When your parents are aging, it can be hard to see them left by themselves. If they fall or have challenges while you're at work, you won't be there to help them, so you might be considering quitting your job.
Before you quit your job, you need to make sure that you're going to be okay financially. Not only will quitting your job make a big difference in the income you're bringing in but it can also wreak havoc on your retirement account.
Before you quit your job to take care of your parents, consider how difficult it will be to get work in the future.
If you need free online resources to help you with all aspects of aging at home go to aginginplace.org
Develop a Caregiver Budget
Before quitting your job or doing anything that is going to affect your financial future, you need to look at how much money caregiving is costing or would cost once you start using caregivers outside of yourself.
Once you see how much a caregiver will cost, you should look at your parent's resources and see if you are using them as good as you could.
Look at Free or Low-Cost Public Benefits
If your budget is looking a little tight, you can find free or low-cost public benefits that will help you keep more of your money instead of putting it all out on healthcare.
The government has an elder healthcare locator that you can use and many times you can find checklists for your state showing what resources are available.
Look at Medicare and Medicaid
If you aren't sure if you qualify for Medicare and Medicaid, you might be surprised. While there are some things that aren't included, there are many services that are available but you need to know what kind of Medicare coverage your parent has since there are different versions.
Consider Professional Help
Instead of trying to do everything yourself, it might be time to consider to try Care Planning Software.
When your parents have needs that are hard to take care of or take a lot of time, you might need to bring someone from the outside in to help you figure out a care plan.
A lot of times, people that do this type of thing full or even part-time know about many resources that you might not even be aware of. Having their help to create a plan can make a big difference and may help take some of the financial and time burdens off your shoulders.
Considering Living Arrangements for Your Parents
When it comes to the point that your elderly parents can no longer stay in their own home alone, there are more options than ever to make sure that your parents are comfortable and happy.
Understanding the different living arrangements is important before you make any decisions. When you know the difference between the options for elder care, you'll be able to easily match your parents with a place that is going to work for them.
Assisted Living
If your parents are able to get around on your own and take care of the majority of their daily life, assisted living arrangements can allow parents to retain their feeling of independence but still be safe.
If your parents don't need around the clock medical care but need help getting to medical appointments, this could be a good option for you. With assisted living establishments, there usually aren't medical staff on-site but they can reach medical assistance is necessary.
Another bonus of an assisted living center is that there are different pricing packages depending on the level of care that your parent needs. There are more of these places popping up all of the time, so you can usually find one close by that will be able to provide you with the living setup needed.
Nursing Home
Nursing homes are more widely known than assisted living facilities but are for senior citizens that need more around the clock medical care. If your parents don't have much independence left at all, this is a good place for them to live safely.
Nursing homes are often staffed with nurses and nursing assistants who can help your parents even if they have complicated medical needs.
Many nursing homes require that the nurses go through more training before they are able to work at their facilities. It is true that some nursing homes have developed a bad name but now more people have a watchful eye on these establishments and they can be a good option when your parent needs extra help that you aren't able to give them.
Become a Pro at Caring for Elderly Parents
Now that you know more about caring for elderly parents, you'll be able to relax and reduce your stress. These tips will make day-to-day life better for you and for your loved one.
Do you need to learn more about taking care of those that you love or other important life topics? Our site is full of articles that can help you.
Browse our site, find your favorite articles for caregivers, drop a bookmark and come back soon for more great reads.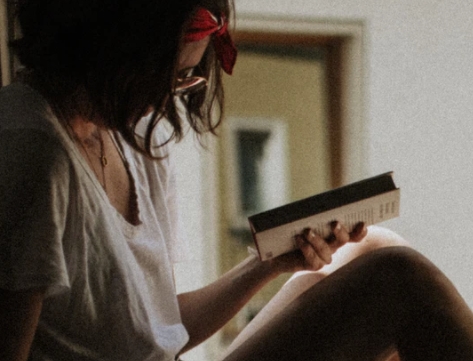 A professional writer with over a decade of incessant writing skills. Her topics of interest and expertise range from health, nutrition and psychology.