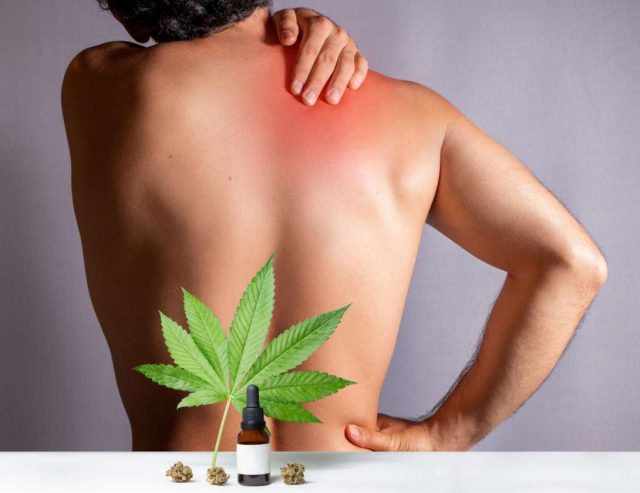 As athletes, you always want to stay in peak condition! That's why you keep up with your training, eat healthy, and find ways to stay active even while going about your day, so you don't fall behind. But did you know that rest and recovery are just as important as keeping active?
That's right, you need to give your body time to rest in between intense workouts and training sessions to really allow it to reach its full potential, especially when you start feeling pain. And to help you with everyday pain, muscle soreness, and to speed up muscle recovery, why not try CBD?
CBD for athletes is a wonderful fit! Even for anyone who works out on the side or who wants something to help them wind down after a hard day at work! CBD works wonders for pain, inflammation, soreness, stiffness, and tension. It's perfect as a post-workout recovery, a natural pain reliever, and as a remedy for athletes who experience sports anxiety.
But don't take our word for it. Take a look at some of our recommendations for the best CBD for athletes!
THC-Free CBD Oil for Athletes
Of course, the question that must be in your mind right now is — Is CBD safe for athletes to take? Or, in other terms, will it get you "high?"
The truth is, CBD is only one of many cannabinoids found in the cannabis plant. CBD by itself is highly unlikely to induce that "high" that's usually associated with cannabis. THC, or tetrahydrocannabinol, is the cannabinoid that causes that psychoactive effect, and legally, CBD products can only contain less than 0.3% THC. So you'd need to take a whole lot — and we do mean a lot — of CBD to really feel that "high."
But we understand the need for caution. Athletes often have to take mandatory or random drug tests more frequently than most people, and THC has a high chance of showing up on drug tests and screenings. But don't fret! You can still enjoy the amazing supportive benefits of CBD without worrying about whether you'll pass a drug test or not!
Introducing CBD isolate! CBD isolate is just that — it's CBD without THC or any other cannabinoids. It's just pure CBD! CBD isolate or THC free CBD oil is an excellent, and possibly the best, choice for conscious athletes who still want the CBD isolate benefits but without the added THC. Sure, you might be missing out on some incredible benefits with just one cannabinoid present, but it's no less effective in dealing with muscle recovery and sports anxiety!
Want to know what other CBD benefits for athletes you could be missing out on?
CBD Benefits for Athletes
CBD has shown some great promise in helping athletes with all sorts of challenges they face everyday. From dealing with pain, muscle soreness, inflammation, and joint stiffness, to aiding in recovery!
Alleviates acute and chronic pain in different parts of the body

Lessens physical stress and strain

Eases tension

Supports muscle recovery and healing

Promotes a sense of calm and relaxation in body and mind
CBD is the all-in-one natural recovery supplement for every athlete!
Curious to know how CBD can do all this? Well, our body has what's called an endocannabinoid system, or ECS. It's basically a vast and complex system of receptors found all over our body that regulate a bunch of important biological processes, like our immunity, cognitive function, digestion, sleep, and more. Cannabinoids, whether naturally produced in our body (yes, we do produce our own cannabinoids, called endocannabinoids!) or coming from an external source, bind to these receptors in order to make the ECS work. And that's how these remarkable benefits get delivered to you quickly and easily!
Whether you're new to the world of CBD or practically a pro, we have the perfect THC free CBD for athletes!
Best CBD Isolate for Athletes
For those excellent CBD isolate benefits, Wild Theory CBD Isolate Oil 3000mg Maximum is your best bet! It brings you all those famed CBD benefits we talked about before, all without any THC, so you have minimal risk of having that show up on any surprise drug tests. It's our most potent CBD isolate formula yet!
Pure CBD without any THC

Strengthens immunity, sleep, and cognition

Supports mental and physical stress relief
Best Broad Spectrum CBD for Athletes
For the best CBD for muscle recovery and pain relief, Wild Theory Soothe CBD Broad Spectrum CBD for Pain has the most impressive formula for soothing pain and inflammation, especially from exercise and physical activity!
It's broad spectrum, which means it contains more cannabinoids than just CBD, but has no added THC. What other cannabinoids does it have? This soothing formula features CBG, or cannabigerol, a cannabinoid renowned for its anti-inflammatory properties, for maximum healing and comfort!
Plus, with a diverse combination of cannabinoids, terpenes, flavonoids, and phytocannabinoids, you could experience the full "entourage effect." This suggests that you gain amplified benefits when these cannabinoids are used together because of their natural synergy to each other. It's the ultimate formula for muscle recovery and pain and inflammation management!
Fights inflammation

Eases pain and discomfort

Encourages faster healing and muscle recovery
Best CBD Gummies for Athletes
One of the best CBD benefits for athletes is its amazing ability to ease anxiety, stress, and nerves. This includes performance anxiety, often called sports anxiety for athletes, which affects about 30-60% of athletes. It can be tough to deal with this anxiety and pent-up nerves and tension alone, but thankfully, CBD has got your back!
CBD isolate gummies are a wonderful choice for athletes looking for some sweet release! They're quick and easy to take anytime, anywhere, and come in delicious flavors that we're sure you won't be able to get enough of.
Wild Theory CBD Isolate Gummies 25 mg is among the best selection of CBD gummies for athletes, whether you suffer from sports anxiety, or just want something to help you cool down after a workout. They contain a powerful dose of 25mg of CBD without THC, and are convenient and delicious to take! They're a delightful little treat to help you relax and calm down, the best CBD for sports anxiety, and are even effective for everyday support!
Helps you relax and unwind

Calms tense muscles

Fights symptoms of occasional sports anxiety

Convenient CBD gummy for quick support
CBD Cream for Pain and Soreness
Muscle soreness, aching, and stiffness are common for athletes and people who are physically active. It's how you know your muscles are growing! But sometimes, soreness and pain can get in the way of your recovery, wellbeing, and enjoyment. If muscle soreness is something you want to avoid, CBD cream for pain is an excellent option for the person on the go!
How to Use CBD Cream for Pain and Sore Muscles
How to use CBD cream? It's simple! Just like with any other topical, apply the CBD cream for pain on the affected area. That's it! It's some powerful CBD for sore muscles, pain from injuries, and aches from exercise overuse, that targets the specific root source of the discomfort.
The amount to apply could depend on the severity of the pain or soreness. Just be aware that when it comes to CBD, less is usually more. People have varied tolerance levels towards CBD, so it's important to start small and gradually build yourself up till you find your own unique "sweet spot."
Best Pain Relief CBD Cream and Balm
Wild Theory CBD Cream Extra Strength is our most powerful CBD for sore muscles and the best pain relief CBD cream you'll ever find! It comes with natural herbs and essential oils to enhance the effects of the CBD, bringing you soothing relief from muscle soreness, aching, inflammation, and stiffness. It even moisturizes your skin while you're at it! It's fast-acting, quick-absorbing, and long-lasting too! What can't this CBD cream for pain do?
Extra strength formula with herbs and essential oils

Targets sore muscles, achy joints, inflamed muscles

Nourishes dry skin

Works quickly and keeps working!
Wild Theory CBD Balm 300mg, meanwhile, is specially formulated for troublesome joints and muscles! This one is chock full of calming ingredients to help maximize its benefits. Not only does it have full spectrum CBD, but it also has menthol for pain relief to bring you that wonderfully cool feeling. That's not all! There's also eucalyptus, peppermint, clove, jojoba oil, coconut oil, and beeswax. It nourishes the skin, brings deep cooling relief from soreness and discomfort, and regulates blood flow around the area, bringing you refreshing, natural healing that's more than just skin-deep! It's the perfect pain relief CBD cream for your next post-workout routine!
Provides a cooling sensation

Increases blood flow for deeper pain relief

Reduces inflammation and pain

Aids post-workout recovery
Powerful CBD for Inflammation and Chronic Pain
CBD isolate and broad spectrum CBD for pain work just as well as any other CBD products for pain, but do you know that you could be enjoying far more potent and lasting benefits with full spectrum CBD?
As we discussed before, you experience what is called an "entourage effect" when you have plenty of cannabinoids, terpenes, flavonoids, and other components of the cannabis plant working with natural synergy in your system. Full spectrum CBD contains all — that's right, all — components of the cannabis plant, so you don't miss out on any vital cannabinoids that could improve your condition.
This does, however, mean that full spectrum CBD most likely contains THC, which brings the risk of having it show up on drug tests, even if it is only a tiny trace amount. But if you're a non-competing athlete who doesn't expect to have to take a drug test or screening anytime soon, or you just want to experience the full package of benefits you deserve, full spectrum CBD is definitely a must-try, if not a must-have!
How to Relieve Exercise Inflammation
Exercise inflammation can be a common sight for anyone who works out on a regular basis, although it is not the most ideal. But when it comes down to it, inflammation is only our body's natural way of dealing with infection, pain, and other problems. It's how it helps our muscles heal! Still, it's not always pleasant to feel, and exercise induced inflammation can quickly go from a rewarding sort of pain to just a pain.
For the best CBD oil for pain and inflammation, trust Summit CBD Oil With CBG, the most powerful full spectrum formula that offers targeted pain and inflammation relief like no other! It blends CBD with the impressive benefits of CBG, a cannabinoid that doesn't get as much of the spotlight as CBD does, but deserves it nonetheless! Among other things, CBG can:
Bring you deeper pain, inflammation, discomfort, and stress relief

Aid in increasing dopamine or "happy hormone" levels in our body

Improve sleep quality and duration while promoting healthy sleep cycles

Regulate appetite and digestive function

Balance mood and mental outlook

Acts as a neuroprotectant to support our nervous system
This, along with the other equally incredible cannabinoids in the full spectrum mix, will get you up and going in no time, and feeling fit and healthier than ever!
CBD for Chronic Pain Management
We hear you — dealing with chronic pain can be difficult. Fortunately, you have the incredible healing properties of CBD for chronic pain and whatever athletic hardships come your way! When taken daily, CBD products for pain have shown significant results for daily pain management, support, and an overall better mood and quality of life.
Wild Theory Full Spectrum CBD Capsules 50mg are our best pick for managing chronic pain! This full spectrum CBD for chronic pain, and really, for all types of pain, contains a high milligram dose of CBD in convenient, precise, and easy-to-take capsules. It's a high-powered dose of extra strength CBD to support you throughout your athletic career and make things so much easier for you. Who doesn't want that?
Extra strength CBD for extra strength pain relief

Targets the root of your pain while also aiding sleep and mood

Eases ongoing chronic pain
Get Ultimate Support With The Best CBD for Athletes!
Get ready for the best post-workout routine of your life! Stay at your peak with CBD for pain and inflammation, as well as muscle recovery, and you'll never have to worry about muscle soreness again! Be sure to ask for them in your favorite CBD-friendly health store.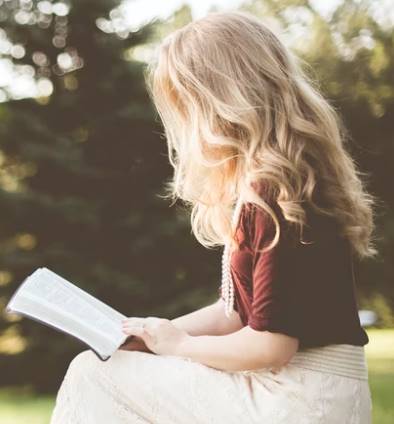 Speaks from heart, always too passionate and driven by emotions. Spins the words with kindness & sharpness, intriguing your ever-inscrutable minds.