High employee turnover is one of the most significant drains on a company. Although you may expect that there are costs associated with high turnover, additional factors come into play when employees are leaving in droves. These can include problems with your brand's reputation and employee morale.
In this article, Jason Kulpa highlights the importance of retaining your best team members while exploring the unexpected ways in which high employee turnover can cause problems for your business.
Financial Strain
As you might expect, replacing employees creates a significant financial strain for companies. In general, businesses with an average turnover rate spend around 12% or more of their yearly income on costs related to employee severance and new employee onboarding. Comparatively, companies with an above-average turnover rate have been reported to spend almost 40% of their yearly profits on similar costs.
Of course, the cost of employee replacement depends heavily on the position in the company. While team members in entry-level roles may have replacement costs of 30% and 50% of the position's salary, mid-level, and high-level team members can cost between 150% and a whopping 400% to replace. Margins like this can seriously damage a company's profits if employee turnover rates are high.
Brand Damage
Though employee turnover is a natural part of the business process, the way that a company handles this can affect them significantly. Public perception around a company's turnover rate can affect the strength of the brand, employee morale, and customer retention.
Suppose your company begins to develop a reputation for high employee turnover. In that case, it's likely to affect your business's credibility in the eyes of potential and existing customers, as well as your retained employees.
While this can affect your company's existing relationships, a damaged brand can also reduce your success in filling the positions vacated by previous employees. If potential new hires get a poor impression of your business, your pool of interviewees may be smaller than usual or may contain lower quality candidates.
Asset Loss
When employees spend time at a company, they develop more specialized knowledge, skills, and relationships. They also invest in the culture of the company.
In this way, the employee becomes more of a valuable asset to your business, effectively resulting in the loss of an investment if that employee were to leave. Even a qualified replacement will not be able to fill the exact role his or her predecessor played. Teams know this, too, which is why a vital team member choosing to leave a position can significantly affect morale amongst the remaining employees.
This is why retaining your best assets (your top employees) should be a major priority for your company. You can do this by regularly expressing appreciation, creating a system of incremental wage increases, and sharing the wealth of knowledge and training so that a single employee won't become overloaded with the specific tasks that they're responsible for.
About Jason Kulpa
Jason Kulpa is a serial entrepreneur and the Founder and former CEO of UE.co, San Diego's Fastest Growing Business multi-year award winner, and a Certified Great Place to Work multi-year winner. Mr. Kulpa is a San Diego's two-time winner of the Most Admired CEO Award of the San Diego Business Journal and also a semi-finalist for the Ernst and Young Entrepreneur award.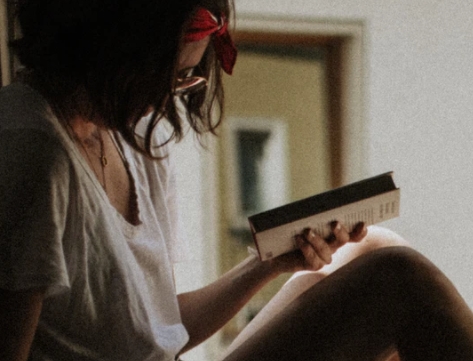 A professional writer with over a decade of incessant writing skills. Her topics of interest and expertise range from health, nutrition and psychology.