I sometimes feel like I've conquered the entire world and other times I feel lost. Sometimes I feel like I've got everything under control and other times I feel as if my whole life is falling apart.
When I am going through a rough time in life, I'm looking for ways to overcome the disappointment, confusion, anger, and sadness I'm dealing with. And when I'm happy, then I simply don't find any problem with my life.
So, why do I perceive confusion and sadness as some kind of disease that needs to be cured while I perceive clarity and happiness as gifts of life?
Because the truth is that confusion and sadness are as much part of life as clarity and happiness are.
You see, life sometimes feels magical and sometimes it doesn't. Sometimes everything in our lives makes sense and sometimes nothing does.
It seems that the universe, fate, or you name it, throws our way similar challenges, temptations, problems, and pains, and we never experience them at the same level of awareness. And we keep coming across the same challenges, temptations, problems, and pains until we learn the lessons which we need to learn so as to change, grow, and become better.
You see, as we grow older, we accumulate all kinds of things. And by "things," I'm not only referring to pieces of furniture or objects we use at home.
Because as the years go by, we'll have more goals, more expectations, more responsibilities, more desires, and more friends and acquaintances as well. And if we don't know how to manage all these "things" or put a limit on them, they will simply clutter our vision and we won't be able to tell what really matters to us.
So, to avoid this, we need to remove everything from our lives that does not contribute to our happiness and goals. We need to get rid of everything that prevents us from living the life that we want to live.
And when it comes to the confusion and sadness we all experience in life, what you need to remember is that they are not a disease or a sign of weakness. And, undoubtedly, they're not something you should be afraid of.
Instead, they are a physical, emotional, and spiritual necessity. They are an inseparable part of life. They're what makes us feel alive. They're the price we pay for love.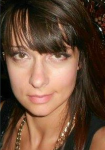 Riley Cooper is a professional writer who writes informative and creative articles on topics related to various fields of study. Written with love and enthusiasm, her articles inspire readers to broaden their knowledge of the world, think and get ready to act. If you have a general question or comment please fill out the form and we will get back to you as soon as possible https://curiousmindmagazine.com/contact-us/