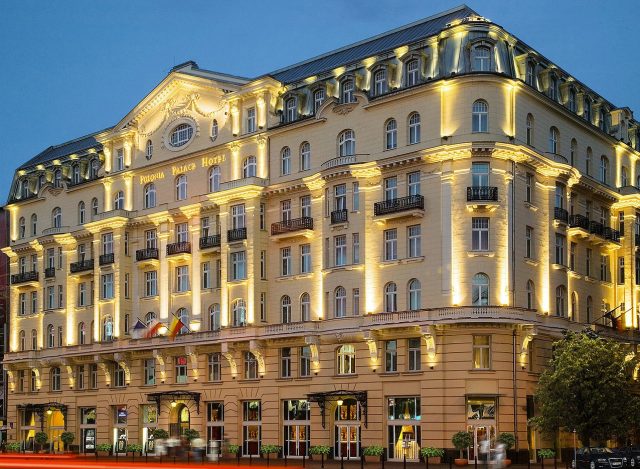 Hotels are one of the most hit businesses by the impact of COVID-19. Due to traveling restrains, many hotels have to close down for a couple of months. The restrains came after the World Health Organization declared COVID-19 a global pandemic in March 2020. The virus has claimed over a million lives while millions more are fighting desperately for their lives in healthcare facilities all over the world. The virus usually targets the victim's respiratory organs, leading to difficulties breathing, water being retained in the lungs, and other respiratory complications.
Although by administering treatments to treat the visible symptoms, many people have been able to regain their health back. However, individuals who are over 50 years old or people with existing health challenges have more complications with COVID-19, and many don't survive it.
However, as the lockdown protocols are being eased across many states and international travel resumes, hotels are also reopening their offices. To keep the spread of COVID-19 minimal, the Center for Disease Control and Prevention has given hotels a list of guidelines to follow. It's a lot of work to implement new cleaning and sanitization protocols for busy commercial facilities like hotels. However, if those hotels want to remain open, the best they can do is follow the given guidelines and prevent COVID-19 from getting into their premium.
Installation of hand sanitizing stations, the use of hospital-grade disinfectants are some of the efforts taken by many hotels to keep to the CDC's guidelines. Staff and guests are also mandated to make use of their personal protective equipment at all times. A nose mask is the most compulsory person protective equipment recommended for such a busy environment.
However, no matter how careful the hotel management is, the guests being received also play a role. If you are lodging at a hotel during this pandemic, you should be careful not to contact the Coronavirus. People are continually moving in and out of a hotel building, and even though they use the hand sanitizing station and wear a nose mask, you can't tell where they are coming from and whether or not they have been exposed to the virus. Therefore, after you checked into a hotel room, use an alcohol wipe to sanitize all surfaces, you will be making contact with during your stay. You can also use a sanitizing spray to sanitize such surfaces, and they wipe off with toilet papers or a clean cloth. Remotes, light switches, tables and chairs, locker knobs, doorknobs, and other high-touch surfaces should be adequately sanitized.
Such is necessary because you do not know if the last person who used the room was infected. Although the hotel management must have cleaned the room after every use, however, doing a little sanitizing service yourself is not bad. Enough people are fighting for their lives; you do not want to join the statistics, right? So taking an hour out to sanitize high-touch surfaces in your hotel room should not be too much for you. You should note that you do not necessarily have to sanitize the whole room. Just consider high-touch surfaces and other surfaces that you will make contact with during your stay and sanitize them. You should also pay special attention to the bathroom and sanitize it thoroughly before using it. If possible, do not unpack your toiletries, except you will be staying at the hotel for a long time.
If you wish to soak your body in water for a while, consider using your bathtub(if the hotel room has one) instead of going to the pool. However, it is not certain whether you can contact COVID-19 by swimming in recreational water or treated pools. However, it would be best if you did not risk contacting COVID-19 for a few minutes of relief. The same goes for the use of hotel gyms. Why not do a couple of exercises in your room and use the remaining energy to jog? The reason is that a lot of body fluids are left in gym equipment after use, and it will take you hours to sanitize them. Although the gym management must have cleaned and sanitized those training gears, however, you can not be too sure they are not contaminated. Therefore, shifting your focus to jogging and home workouts are the best alternative for you. However, if you have enough money, you can rent some dumbbells from the gym for personal use throughout your stay at the hotel. The advantage of this is that you will not need to sanitize it again until you return it after cleaning and sanitizing it properly. Provided you are allowed to keep the dumbbells in your hotel room and not share it, it will be best to consider this alternative. For more information on keeping public spaces clean while combating the virus effectively, click here.
You might be wondering how about the restaurant? Well, you have to eat to stay alive, and although the restaurant is usually a busy place, you can protect yourself from contracting the virus there. Some hotels have protocols that permit their guests to eat in their rooms and not at the restaurant as a preventative measure. That means you have to order the food every time you want to eat, and it will be delivered. However, not all hotels have such preventive measures. Therefore it's left to you to keep yourself safe. You can take a couple of alcohol wipes with you whenever you wish to use a restaurant. The wipe will be sued to wipe down the table before placing your hands or mobile phone on it. You can also sanitize the armrest of the chair you want to sit on. All this will increase your chances of not containing the virus during your short or long stay at the hotel. You should also avoid using shared cutleries as COVID-19 spreads mostly through respiratory fluids. You can't be sure how well the cutleries were cleaned. Therefore, it is advisable to buy a set of cutleries for a couple of dollars and take it with you to the restaurant whenever you want to visit.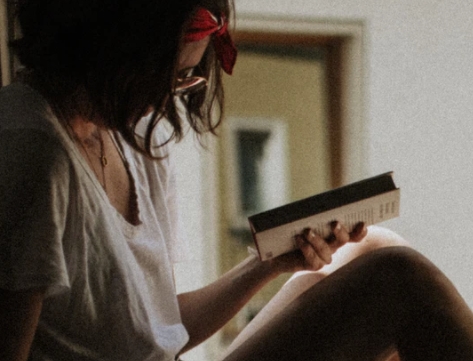 A professional writer with over a decade of incessant writing skills. Her topics of interest and expertise range from health, nutrition and psychology.