Have you ever lost someone who was diagnosed with cancer? I have. It hurts, it hurts deeply. Cancer has long been not just a disease but turned into one of the most profitable business industries.
Thousands of people are fighting with this terrible disease and pharmaceutical corporations, hospitals, retailers, and doctors around the world make billions of the plague of the 21st century.
There is hope at last! Twenty years ago, with a very thin budget but with great enthusiasm, several Cuban doctors and microbiologists began researching in this area.
The goal was not to make money but to find an effective solution against the dreaded diagnosis. The result is the world's first vaccine against lung cancer – CimaVax and medicines successfully find application in cancer of the prostate, colon, breast, and tumors in the brain.
In 2015 the vaccine was tested in 9,000 people, and over 100,000 were cured only based medicine – without chemotherapy, radiation or surgery.
What is CimaVax EGF and how it works?
CubaHeal is a global organization specializing in medical tourism and patient care services. The vaccine is a result of their 25 years research program that was developed by the Center for Molecular Immunology and the Center for Genetic Engineering and Biotechnology in Cuba.
On their official website they provide useful information about the vaccine.
So how does this vaccine works? It targets epidermal growth factor (EGF), which is a protein found naturally in the body, and it stimulates the immune system to be able to produce antibodies that are specifically targeted for EGF and bind with it.
However, the vaccine does not prevent cancer from developing, but it sets in motion a mechanism whereby the uncontrolled growth and division of cancer cells are more restrained. This way the vaccine transforms a late stage aggressive lung cancer into a chronic disease.
The vaccine is already in The States
At the end of 2016, the Obama administration lifted the embargo and opened the door to more collaboration in medical research when it relaxed economic restrictions on Cuba.
The federal Food and Drug Administration has authorized the Roswell Park Cancer institute to conduct the first U.S. study of a drug developed by Cuban researchers.
According to miamiherald.com, the decision on the early-stage trial was announced by New York Gov. Andrew Cuomo and officials at the Roswell Park Cancer Institute, based in Buffalo.
"With this landmark clinical trial, Roswell Park, America's first cancer center, becomes the first American institution to give CIMAvax to patients.
We're the first center to get permission to sponsor the U.S. testing of any Cuban medical therapy to bring Cuban science to the United States ," said Candace Johnson, president and chief executive officer of the Roswell Park cancer center.
According to Johnson, Roswell Park also has authorization from the Treasury Department to establish a joint business venture with Cuban researchers.
A Cuban study, published in 2016, of late-stage lung cancer patients found that those who were using the vaccine lived about three months longer than those who received standard care.
"You might call the results modest, but patients' quality of life is better because the treatment is not as toxic, and we see the potential for using the vaccine earlier in cancer, as well as with other cancers. So, there is real hope here," Johnson said.
Agustín Lage, director of the Center for Molecular Immunology, said in a statement: "This is a day we have been working toward for many years. Our partnership with Roswell Park will allow us to learn things about our vaccine faster than what we could achieve working on our own, and we believe it is the best and quickest path for helping a great number of people both in Cuba and the U.S."
The Roswell Park Alliance Foundation committed $2.4 million in donor funds to cover the cost of the initial study and the information about eligibility for the clinical trial is posted at the official website.
.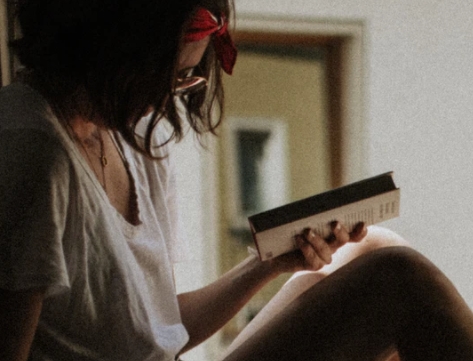 A professional writer with over a decade of incessant writing skills. Her topics of interest and expertise range from psychology, to all sorts of disciplines such as science and news.