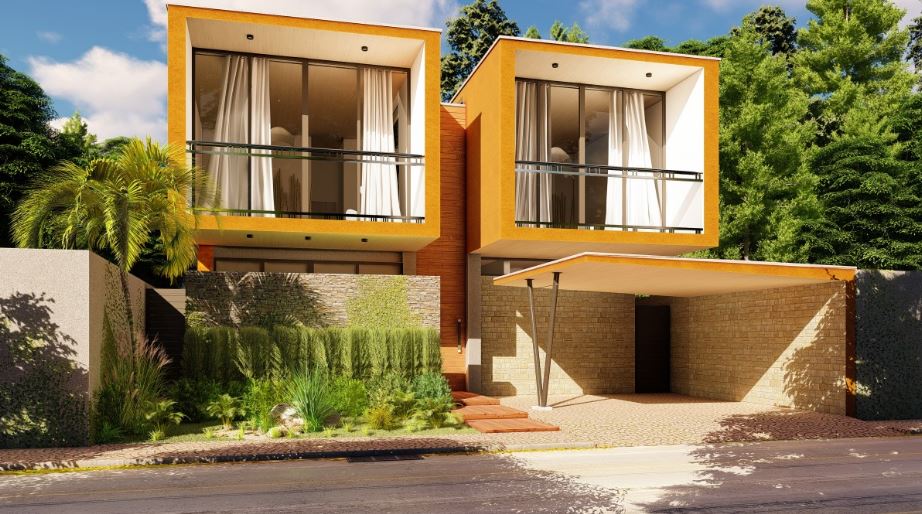 Thinking about building your dream home? Be sure to do your required research beforehand and check out these tips for building a new home.
The idea of building a brand new home can be exciting. Imagining yourself living in a home no one else has ever lived in is a comforting thought. It's the ultimate sanctuary for you and your family alone.
However, without proper planning and the right mindset, building a home can be incredibly challenging. It's vital that you go into it with all of the information. It's also important that you take all the right steps, rather than diving into headfirst and blindfolded.
Take a look at our top seven tips for building a new home before you start the process!
Tips for Building a New Home
Reading through these tips for building a new home will put you in the right mind space to begin your journey. Additionally, it may help you remember something you were forgetting!
Keep in mind, building a home for you and your family is a big investment, both of your time and your finances. However, it's also a big emotional investment. Your whole family gets ramped up about it.
The last thing you want to do is let important things fall through the cracks or create a long stall before getting the house complete. Take a look at these essential tips to avoid headache and heartache in the future.
Plan Well in Advance
First, and most importantly, you need to plan ahead. Obviously, when building a new home rather than just buying one that's prebuilt, there's a lot that goes into the creative process.
This also depends on if you're designing it room by room or hiring an architect to do it for you. Regardless, you still need to have some prudent planning in place.
For example, you need to consider your family. Will it be growing? How much space will you all need?
Additionally, you need to think about other factors. How often will you be entertaining? Do you need guest rooms?
There are countless factors to consider comfort and convenience as well. These include where you want your laundry room, how many bathrooms you need, where you want plugins, if you want a large deck or patio, how many common area rooms you want, where the garage is going to be, etc.
The list goes on forever, and you need to have it all planned out!
Know Your Budget
After you've got a good idea of what you're home is going to look like, you need to get a lockdown on your budget. Knowing how much money you want to spend is one of the most practical tips for building a new home.
We recommend creating your dream home, then scaling it back where necessary to meet your budget. However, we also recommend creating an extra room within your budget as things will inevitably come up throughout the process.
Remember also that you never want to max yourself out. For example, just because you can afford a $400,000 home, it doesn't mean that you should.
You need to factor in your monthly costs to include all the factors such as land, taxes, insurance, and utilities. Can you afford those monthly payments without breaking the bank? Most Americans make this mistake and live paycheck to paycheck, endlessly trying to catch up financially.
Find the Right Land
Next, you need to find the right plot of land to build your home on. Location is an incredibly important aspect of where you decide to live, especially if you have children. It's also one of the most important tips for building a new home.
How close do you want to be in town, schools, and work? Do you want to have parks nearby? How safe are the neighborhood and surrounding areas?
These factors all play into your quality of life and the potential resale value of your home, should you ever decide to move.
Save Money Where You Can
Next, you need to be willing to compromise when necessary. As we suggested before, things will inevitably come up over and over again. Some of it will be time delays and some of it will be financial setbacks.
Learning how to scale back on certain things to save money where you can really help you stick to your budget. This can also apply to things that can always be changed later, such as expensive fixtures, doors, windows, etc.
Hire the Right Builders
One of the most important tips for building a new home is finding the right builders for the job. The contractors you hire will determine everything from price, efficiency, communication, quality and more.
Make sure you do your research before hiring a contractor. Look up reviews online, ask for recommendations, etc. Never pick the first company you find. If you do plenty of research can come back to the first company, no problem.
You may also want to consider a prefab home company. Prefab homes are cost-efficient and are more stylish and high-quality than ever before. Learn more here about the ever-improving industry.
Keep Communication Strong
Next, it's important that you keep a strong and open line of communication with the builders. You need to be as available to them as you expect them to be to you.
If anything goes wrong or needs to change during the build, you need to be in the know. Additionally, if things change on your end, you need to know that you can get ahold of your contractor.
Communication is essential for a smooth build.
Roll with Setbacks and Changes
There's a popular saying that it takes a strong couple to build a home together without breaking up. That's because the process can be incredibly frustrating. Things come up left and right.
Being able to roll with the punches is one of the most vital tips to building a new home, especially if you want to make it out with your sanity intact. Don't take anything too personally and remember that your home will be beautiful no matter what.
Good Luck
Now that you have all the essential tips for building a new home in your tool belt, you're ready to get started.
Remember to take your time and plan everything out before anything else! Also, make sure you put plenty of wiggle room in your budget for emergencies and setbacks. Otherwise, have fun and enjoy the process of creating your new home!
Good luck and remember to check out the rest of our articles about family, lifestyle and more!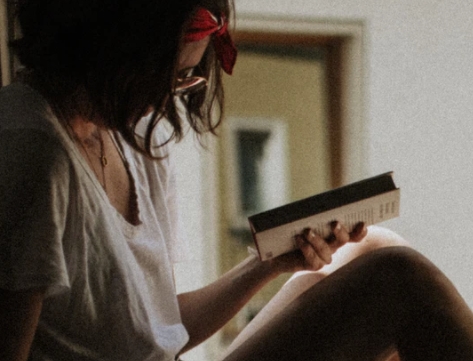 A professional writer with over a decade of incessant writing skills. Her topics of interest and expertise range from health, nutrition and psychology.