Are parents aware of everything their kids are doing on line? What type of sites they are visiting or what kind of games they are playing? While we may think that every game on line is just a game, we can't even begin to think of the danger that the game can contain.
Iain Morrison, ex rugby league player for Hull, England was a witness of a horrifying situation. He was mortified when he read the messages sent on his son's iPad.
He shared the information on his Facebook page, warning everyone to pay close attention on what their children are doing on the Internet and who they are chatting with.
His sons, aged 8 and 11, were playing games on Roblox, which is supposed to be a safe gaming site for kids and teenagers. The concept of Roblox games is to invite kids into a virtual world where they create their own world, adventures, get involved in role plays, play different games, explore, craft items and much more.
While this may sound as totally safe and interesting game, it can be very dangerous too. Aside from the games, there is a chat available on the site which is used by predators to send inappropriate messages to children.
The site has more than 30 million monthly users, most of them children between the age of 8 and 12.
After reading an article about the dangers our children can come across to when playing games on line, Iain decided to ask their sons what kind of games they were playing on Roblox and what were they about.
When he found out that his sons were also chatting while playing he decided to take a look at it. He said that the games were aiming at children between the age of eight and twelve, and at first sight they seemed just fine and totally harmless.
But then he entered in the waterslide room with a pool and after only 15 minutes he was disgusted. He decided to speak up after seeing a disturbing message from a predator on his eight-year old son's iPad game.
The 33 year old dad goes into details explaining how he was asked about the age, whether he was a boy or a girl, asked to go with them into the house and then into the bedroom where he was asked to lay on top of them. Then they started with the sexual movements and said that he looked sexy and cute.
Iain was appalled while reading the inappropriate comments popping up all the time thinking that his kids were completely unaware of what was happening to them.
He deleted the application immediately and shared his experience on his Facebook profile, intending to warn other parents to be more alert on which cites their children are spending most of their time.
Although with the best intentions, his post was received with different reactions from parents, some of whom weren't as convinced as he expected them to be, while others were encouraged to share their similar experience.
This provoked Roblox's spokesman to speak up and explain that they have published detailed advice for parents showing them what to do in order to keep their children safe.
It is allowed to players to block other users who are bullying, spamming or harassing them, no matter the age.
The site also provides several safeguards like chat filters, where the system detects and flags inappropriate language.
If the user is under the age of 13 their personal identifiable information won't be revealed.
The spokesman also added that their team is constantly working on improving those filters in order to detect and block any new and creative ways of sending inappropriate messages.
There is also an extra friend filtering option and all accounts whose users are kids younger than 13 can only chat with their friends.
The spokesman also reassured parents that all these was backed up by a moderator network which uses an in-house team to review every audio, image or video which is uploaded on the site or in any of the games.
The spokesman encouraged users or their parents who notice any unsuitable behavior while playing the games to click on the "abuse report" function so those who were reported could be handled by the Roblox team.
Roblox spokesman pointed out that the most important thing and top priority of their team is the safety of the users, so they are constantly trying to improve the safety measures and reinforce users' trust.
Therefore, he added, if parents had any questions, ideas or suggestions they should feel free to contact them on their email address at [email protected].
Protect Your Children. Share the Information With Your Friends and Family
Source: http://www.kidspot.com.au/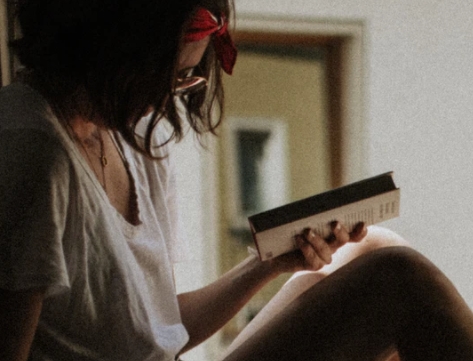 A professional writer with over a decade of incessant writing skills. Her topics of interest and expertise range from health, nutrition and psychology.