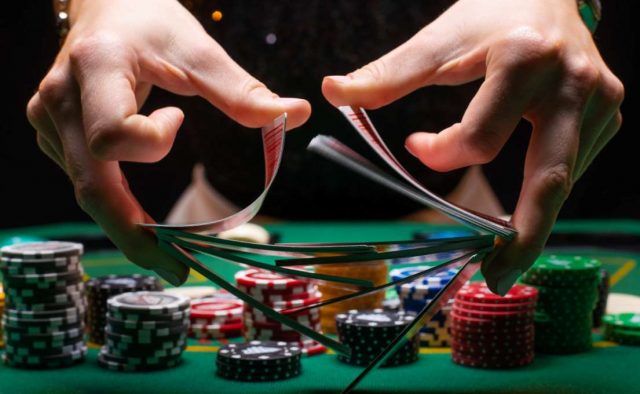 It's never a good thing to underestimate high school dropouts, as you never know how much potential can be hidden within them! At least, that is what the most talented Canadian player of all time has proven over the past decades. It was because of his illustrious career that people started recognizing the country, not only for its game of hockey but also for poker, and took an interest in the latter.
Casino Verde, a provider of video poker, poker lobby, Pai Gow poker, Triple Edge Poker and other table game titles to Canadian players, acknowledges the accolades and achievements of the youngest-ever bracelet winner in the World Series. The man who walked home with $169,460 from his first-ever tournament and five bracelets in the intermediate years is no less than an inspiration. Whether you are interested in gaming or not, we bet you would love to hear more about him.
Daniel Negreanu – A Formal Introduction
Also known as the Poker kid, Daniel Negreanu is a well-liked Texas Hold'em player in Canada. He is renowned for his aggressive playing style and the gifted talent of reading the opponent's expressions during a game. His achievements at a very tender age are remarkable! Not only did he bag 2 World Poker Tour titles but also 6 World Series of Poker bracelets. People know him by The World Series of Poker – Player of the Year and that too twice!
How Was Daniel Negreanu in His Early Life?
Before diving into the success story of this man, don't you think it's crucial to check his early life? So, it all started when his parents shifted to Toronto in Canada with a dream of a better future for their children. Negreanu was a rude and ill-mannered child in school and was not among the bright students in college. His poor academic performance had him go through a tough time graduating. However, his lucky streak started at the age of 15, when he mastered playing poker.
By the time he reached 16 years, he was a regular at local pool tables and even thought about making a career as a professional snooker player. What started out as a rounder soon culminated in an unforgettable experience in Las Vegas where he lost more than he could afford.
As he went back to Toronto and started working on his reputation and bankroll, he suddenly won $169,460 at the $2000 Pot Limit Holde'm at the World Series of Poker. The year it happened was 1998, and it was then he bagged his first bracelet. It was a momentous occasion for the gambling community as he was the youngest to have secured a bracelet. Everybody started recognizing him as Kid Poker.
Daniel Negeanu's Greatest Victory
It was in 2014 when the man participated in The Big One for One Drop, a $1 million buy-in No Limit Texas Hold'em Tournament with 41 other players and secured the second position in that battle. He may not have earned the jackpot, but a prize sum of $8,288,001 is a handsome win and his biggest win in life.
Daniel Negeanu's Bracelets and Titles
Daniel's luck shone in 1998, and it continues even today. Let's take a look at the bracelets he won:
| | | |
| --- | --- | --- |
| Year | Event | Prize Won |
| 1998 | WSOP $2000 Pot-Limit Hold'em | $169,460 |
| 2003 | $2000 S.H.O.E | $100,440 |
| 2004 | $2000 Limit Hold'em | $169,100 |
| 2008 | $2000 Limit Hold'em | $204,874 |
| 2013 | $10,000 No Limit Hold'em Main Event | €25, 600 High Roller No Limit Hold'em | $1,038,825 | €725,000 |
As for titles, he was granted the following:
| | |
| --- | --- |
| Year | Titles |
| 2004 | World Poker Tour |
| 1997 | Foxwoods' World Poker finals & British Columbia Poker Championships' main event |
Apart from the stated tiles, he has earned several other merits, all of which made him $299,951 wealthier. Credit, of course, goes to his almost sub-human ability to assess his opponent's body language.
Professional Highlights of Daniel Negreanu
When perusing the career path of Kid Poker, you would be amazed by some of Daniel's highest points:
Two WPT victories, accompanied by titles;

Over $42 million gathered from live tournaments;

An ambassador of PokerStars for more than a decade;

Six bracelets won from the WSP;

Runner up in Big One for One Drop, winning $8.3 million;

GGPoker patch.
Daniel Negreanu Has Been an Influence on Many!
After checking the achievements of Kid Poker, it's evident that he enjoys a rich and colorful career. He has been a true inspiration to many players and continues to be so. Besides being a Canadian poker player of great repute, he also is a charismatic person having a remarkable table presence. He has a huge fan following today, with people enjoying his astounding reads, extroverted personality and casual chatting. There is little wonder why he is considered Canada's #1 gambler!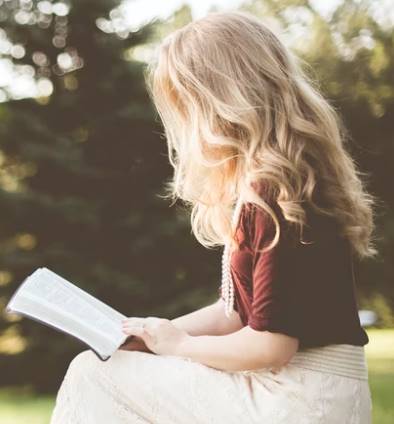 Speaks from heart, always too passionate and driven by emotions. Spins the words with kindness & sharpness, intriguing your ever-inscrutable minds.