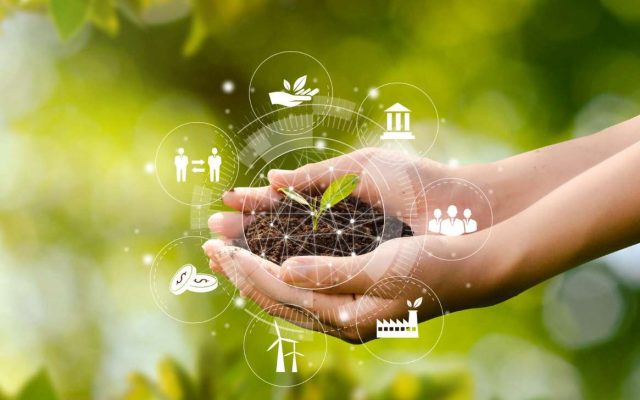 The ways businesses think have changed. Stakeholders, societies, governments, and others interested today demand that businesses act in ways that benefit not simply their own bottom line but also people and the environment. This is owing to the fact that sustainable economic growth is now critical for our future rather than merely a business.
Global Risks Report 2020 shows environmental risks, such as the failure of climate change initiatives, leading the lists of the top global risks published by the World Economic Forum with regard to impact and likelihood. The top threats also included societal dangers like infectious diseases and water shortages.
What is Corporate Sustainability?
The concept of corporate sustainability is a novel and developing corporate management model. Corporate sustainability acknowledges the value of business expansion and profitability, but it also calls for the corporation to work towards societal objectives, particularly those pertaining to sustainable development, such as environmental preservation, economic growth, social justice, and equity.
DBS has a part to play in tackling sustainability concerns as a bank with a mission. Its approach to sustainability is motivated by a desire to build long-term value through prudent and balanced business management. The three sustainability pillars help the bank achieve sustainability. They are:
Responsible Banking
DBS's responsible banking practises assist its clients in making the transition to low-carbon business models, offer specialised retail products that are catered to their customers' particular needs, and help them with ESG investment decisions.
DBS' policies and standards reaffirm its dedication to responsible banking practises while guiding its efforts, actions, and ways to sustainable financing. Principles and methods for handling ESG issues are incorporated into the bank's Group Core Credit Risk Policy. The Sector Guides for industrial sectors with high ESG risks and Group Responsible Financing Standards serve as a complement to various ESG issues.
All lending, corporate/treasury investments, and capital market goods and services made by the company are subject to DBS' Group Responsible Financing Standard. It is an essential component of the group's credit approval procedure, which is controlled by the Group Core Credit Risk Policy. It also encourages share financing as part of its ESG criteria in private banking.
DBS revised its Group Responsible Financing Standard in 2021 as a part of the routine review process, which includes tightening the restrictions on prohibited ESG-related transactions.
Further, the Guides for Power and Metals & Mining Sectors as well as the most recent Group Responsible Financing Standard reflect its most recent promise to achieve zero thermal coal exposure by 2039. It continues to implement its nine Sector Guides, which describe the ESG criteria it demands of its clients. They include the palm oil, infrastructure, agricultural commodities, power, chemicals, mining & metals, oil & gas, footwear, apparel, and textile sectors.
DBS provides solutions in the process to enable traditionally underprivileged sectors to get access to financial services, ensuring that more sections of the community have access to economical financial products and services, which are both accessible and satisfy their needs while also being provided in an ethical and sustainable manner.
Serving the community
DBS is here to take simple but significant efforts with you towards the economic and social growth of the country because they feel they can contribute to the establishment of a more inclusive and sustainable society. Being sustainable entails planning for the requirements of posterity while ensuring our current well-being by:
Facilitating access to suitable and reasonable financial services

Building long-lasting digital solutions while making sure that its offerings are always tailored to your demands

offering DBS NAV Planner, which gathers your financial data from banks, insurance companies, HDB, CPF, SGX CDP, IRAS, and other sources to provide you with a comprehensive picture of your secured financial future. And provides you with individualised insights and advice.
Addressing small business financing gaps
DBS also helps by taking part in several government-sponsored programmes that offer working capital finance and micro-loans to help small and medium-sized businesses (SMEs) grow and expand their operations. To develop talents and capacities to scale firms, it has also increased funding for social enterprises (SEs) and local SMEs, which are underserved.
Responsible Business Practices
DBS firmly believes in incorporating social and environmental considerations into its everyday activities. Gaining them requires developing trust. It believes that in order for a society to develop, communities and businesses must build strong bonds built on trust, achieved by upholding the ideals of justness and transparency.
By 2022, DBS intends to have achieved net zero carbon emissions in all of its markets. By 2030, the business's operations in Singapore will use only renewable energy. They are made to achieve these goals in a way that gives long-term environmental benefits, rather than focusing on sourcing offsets as a mitigation approach.
DBS is a leading financial services company in Asia with a growing global reach, therefore when making procurement decisions, it needs to consider ethical and environmental issues in addition to financial ones. The following are part of DBS' supply chain management programme, which is always being enhanced and reinvented.
Creating a restorative business in partnership with ecosystem partners to increase restorative procurement.

Investing in the creation of a more capable supply chain to ensure a diverse global supplier base and promote effective procurement of goods and services.

Responsibly using resources – Responsibly using resources.

With a risk management strategy, it continuously monitors its supplier base while utilising a full range of policies and tools.
DBS supports companies and social entrepreneurs, with a double bottom line (DBL) giving back to the communities where they operate. In this process, it tracks profit and loss with fiscal performance.
Concentrating on environmental and social implications assures firms to generate long-term value in light of the difficulties our planet faces. Corporate sustainability contributes to risk mitigation, revenue growth, brand reputation, cost reduction, and investment attraction. A company that practises sustainability secures its position in the economy of the future.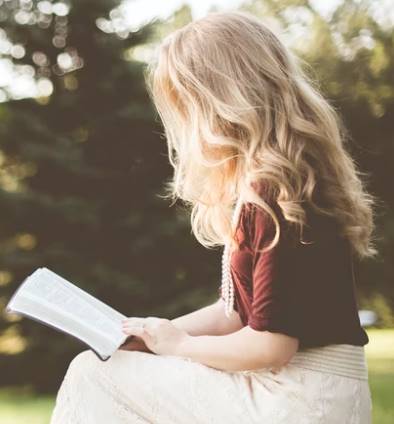 Speaks from heart, always too passionate and driven by emotions. Spins the words with kindness & sharpness, intriguing your ever-inscrutable minds.