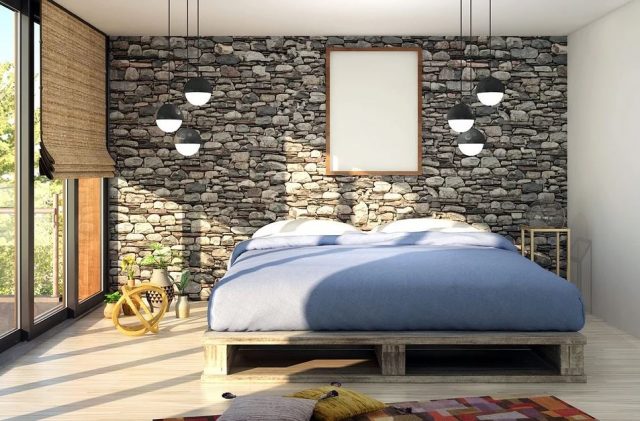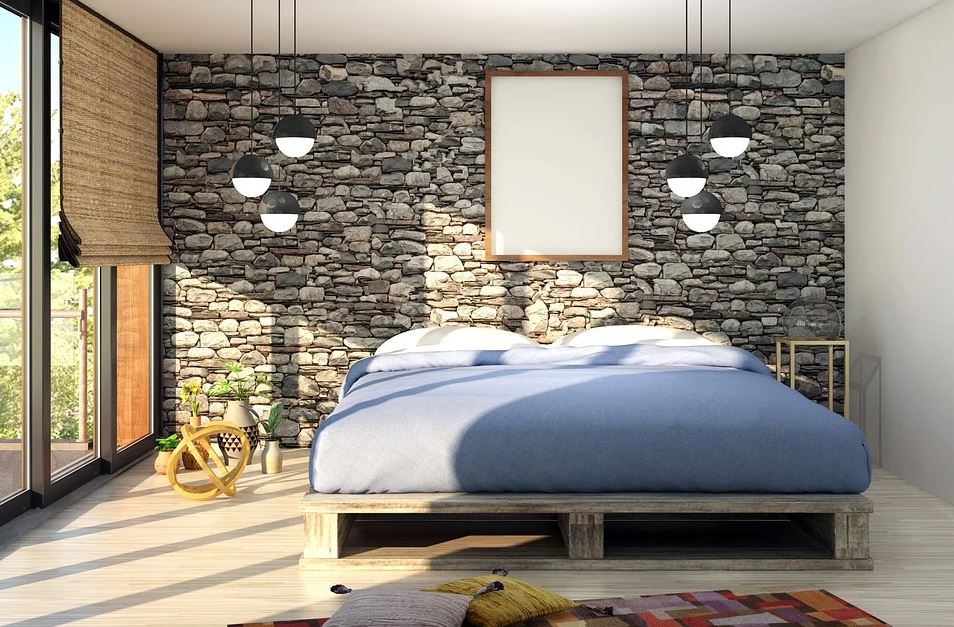 There are many benefits of using a quality mattress protection cover. This will help to protect your mattress and help to give it a longer life span. Most all of us want a clean and fresh-smelling mattress. We do not want to crawl in bed at night and know we are sleeping on a mattress that is full of stains and smells from a possible accident or something that has been spilled on the mattress. If these spills or accidents are not cleaned immediately, they will sink down into the mattress and many times can create smells. Nothing is worse than mold or urine that can build up inside of your mattress. So yes, using a mattress protector on your mattress would be an incredibly wise choice. Since most mattresses are a big investment, it is important to get the most use out of them as possible.
Which One to Choose?
There are many different mattress protectors that are on the market that will protect your mattress. Some will work better than others and provide more quality protection to your mattress. There are things to consider that can make your choice easier. You can go into stores and look online to see the many different ones that are available, and you can see what they are made from. A quality mattress protector should:
Block spills from getting to your mattress

Block a child's accident from soaking into your mattress

Keep dirt and allergens from settling deep into your mattress

Keep out bedbugs and dust mites

Cut down on the normal wear to your mattress

Help the life of your mattress last longer

Keep smells such as sweat, and stain smells out of your mattress

Keep bacteria from getting to your mattress

Should not crinkle or make noises as you roll over on your bed

Should stay securely in place on your bed
What Are the Best Materials?
There are many different types of materials and designs for mattress protectors. Some are made from plastic-type of material. Others are made from rubber. There are quilted ones that are made from cotton and polyester and other types of material. Then there are combined fabrics such as a quilted cloth combined with a rubber that works quite well too.
Fitted Protectors
Fitted protectors fit on the mattress just like a fitted sheet. They are also called five-sided mattress protectors. The corners fit over the corners of the mattress, holding it in place, and then the sheet goes over the top of it. A really good type to use directly under the sheet would be a soft quilted one. Some of these are designed with rubber infused into the fabric to make it waterproof and give your mattress more protection. Others are designed with a stretchy fabric allowing you to move comfortably on the mattress. This gives the protector the opportunity to stretch with you and the mattress.
Full Zipper Enclosure
Some mattress pads are designed with a zipper so that the entire mattress will slide into it. When the zipper is zipped closed, the entire mattress will be protected from dust, allergens, dust mites, and bed bugs. This will also protect the mattress from spills and stains. This is probably the most protection that you can give to your mattress overall. But it is the hardest to remove and wash and then put back on. So, that should be a consideration, unless you are using a rubber or plastic material that can be wiped off.
Another Option
Another choice that some make is to put a zippered cover on your mattress that is made from a plastic or rubber material and then take a thick quilted fitted one and put it on over the top of it. This is not necessary, but not everyone can manhandle a mattress to take off and put on the zippered covers. If your zippered one is made from plastic, this still keeps it sealed and protected, but by using the fitted cover, you do not have to sleep on top of this type of protector. There are some soft and quality made fitted covers that add to the comfort of your mattress and help you to get a good night's sleep. Then your fitted sheet will go right over the more comfortable one also helping to keep you from having to hear a crinkling noise when you turn over at night. This upper protector will not be any harder to take off and put back on than the fitted sheet is. This helps to keep your bed clean and fresh while keeping it protected.
Making Your Selections
There are many different mattress protectors to choose from. Much higher quality more expensive brand name ones, and then there are many that do not offer as much quality and can be purchased for a lot cheaper price. The main goal is to find one that will protect your mattress. All it can take is one quick spill that soaks to your mattress and it could cause your warranty for your mattress to be voided.
Purple Protector
The Purple Mattress protector has been made from 85% polyester and 15% spandex. This protector will fit a mattress up to 13 inches deep. It is soft and stretchy and made to be breathable to help with the temperature control of your mattress. It is then backed with polyurethane that will protect your mattress from dust, allergens, mites, and spills. There is an elastic band that runs on the inside of the protector, keeping it snuggly fit the mattress. This will help to protect your mattress and help to keep it looking new and fresh for a longer period of time.
Nest Bedding Cooling Mattress Protector
The Nest Bedding Cooling Mattress Protector has been designed to keep out the dust, allergens, moisture and offers a cooling quality for temperature control. It is a 5-sided protector that has been designed to be waterproof to protect your mattress. It has a breathable backing to a polyester cotton blend. The design is a quilted soft hex pattern to add to the comfort. This protector can be machine washed in cool water and dried on a cool setting.
Medical Care Mattress Encasement
This is a 6-sided encased mattress protector. It is waterproof and will block out bedbugs, dust, allergens, and moisture. It has been designed with a zipper and has a Velcro flap to cover up the zipper. It has been created with cotton terry with a polyurethane backing. It is thin and allows the airflow to circulate helping with temperature control for a comfortable nights sleep. This protector offers quality moisture control to offer protection to your mattress.
Malouf Sleep Tite Ice Tech Mattress Protector
This protector is a five-sided waterproof protector. It offers a thick quilted cover made from Malouf's Ice Tech fabric, designed to help with the cooling effect. The fabric's design and stitching eliminate the moisture from penetrating into the mattress. The make of the fabric helps to offer a cooler and more comfortable night's sleep. This protector will fit mattresses between the depths of 6 and 22 inches. This cover offers quality moisture protection for your mattress and will also protect it from dirt, dust, dust mites, and bacteria that can build up in your mattress.
Slumber Cloud Dry Line Mattress Protector
This design is a 5-sided mattress protector that will fit up to a 16-inch-deep mattress. It is made from a blend of 98 % polyester and 2 % Lycra. This combination creates a soft and breathable cover to help make a cooler and more comfortable sleeping mattress. It also offers an elastic band that runs across the mattress to help to maintain a more secure fit for extra protection to your mattress. This protector offers quality liquid spill absorption to protect your mattress from moisture and stains.
Bear Mattress Protector
This mattress protector is a 5-sided waterproof and breathable protector. The back of this protector is made from a Bear quality fabric that will protect your mattress from moisture. This protector will fit a mattress up to 20 inches thick. The fabric is stretchy and thick making for a quality comforting protector. It has been designed to be machine washable to help to keep your protector clean and fresh. The thickness of the top of this pad will help to block allergens and dirt from getting into your mattress.
Conclusion
When selecting the right protector to help to save your new mattress, one can not be too careful. There are many professional and customer reviews online to find out much information about each one. This can help you to know which protector would be the best for you and your mattress. Sometimes when your mattress gets a stain on it, your warranty is automatically ended. This can be a costly thing for many people. When you purchase your new mattress, know which mattress protector will do the best job to block spills, prevent allergens, dust, dust mites, bedbugs, and any other components that can cause harm to you or your mattress.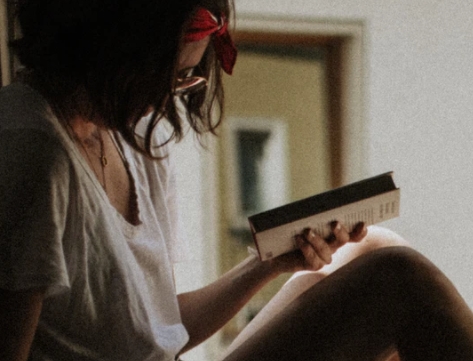 A professional writer with over a decade of incessant writing skills. Her topics of interest and expertise range from health, nutrition and psychology.