Famous American actor and semi-retired professional wrestler Dwayne Johnson, also known as "The Rock," did a great job of setting an example of how to be a loving and supportive partner and dad.
On his Instagram, he shared a sweet picture of himself feeding his partner Lauren Hashian while she breastfed their baby girl Tiana. He accompanied the adorable photo with heart-melting words which got the attention of thousands of social media users. He wrote:
"I'll handle this business. Mama @laurenhashianofficial has her hands full nursing/feeding baby Tia, so I'm feedin' mama her dinner. My pleasure.
"So much respect to her and all mamas out there holding it down and running things. Just landed and good to get all my girls settled in."
"Now, I gotta go satisfy my own appetite… Iron Paradise, here I come."
The picture which has been liked over 5 million times so far has also received thousands of comments from mums and dads from all over the world in which they praised and shared their support for the loving father of three daughters.
The actor often writes about how much he loves and admires the four most important women in his life. After the birth of Tiana, his third daughter, in an Instagram post, he wrote: "Blessed and proud to bring another strong girl into this world." In the post, he also praised both his partner, Lauren Hashian, and all women out there for their strength in childbirth. He wrote:
"Tiana Gia Johnson came into this world like a force of nature and Mama labored and delivered like a true rockstar.
"I was raised and surrounded by strong, loving women all my life, but after participating in baby Tia's delivery, it's hard to express the new level of love, respect and admiration I have for @laurenhashianofficial and all mamas and women out there."
He also added: "Word to the wise gentlemen, it's critical to be by your lady's head when she's delivering, being as supportive as you can.. holding hands, holding legs, whatever you can do. But, if you really want to understand the single most powerful and primal moment life will ever offer – watch your child being born. It's a life changer and the respect and admiration you have for a woman, will forever be boundless."
Undoubtedly, the respect and admiration Johnson's fans have for him are boundless too.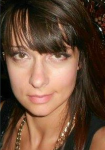 Riley Cooper is a professional writer who writes informative and creative articles on topics related to various fields of study. Written with love and enthusiasm, her articles inspire readers to broaden their knowledge of the world, think and get ready to act. If you have a general question or comment please fill out the form and we will get back to you as soon as possible https://curiousmindmagazine.com/contact-us/