When you go for a photo shoot, there is no guarantee that you will always get the perfect photo that you had wished for. There are times when the photo might look a little bit different from what you wanted, maybe because of the lighting, flash from the camera, or maybe the background itself was not as good as you would have wished. But even if the picture does not capture your imaginations, you can still edit it to meet your requirements.
Millions of people across the world are choosing RetouchMe to edit their photos. This is simply because, among many other reasons as we shall see shortly, RetouchMe is a trusted photo editor. Below are some more reasons why this photo editor is a celebrated app among many people;
It is very fast in editing
We all know that you might be required to spend hours just editing a single photo with most of the photo editor apps available. But this is different when RetouchMe app is the one you are using to do a photo touch up as it is fast, taking less than fifteen minutes. This means that you can be able to edit many photos within a very short period of time.
Affordable
Why would one spend a fortune just to edit photos? Well, there is no reason to spend all your savings when you can save a lot by choosing the RetouchMe app. There is a team behind the app that will help you edit unlimited number of photos at a pocket friendly price. The starting price is just $0.99. You can also get a big discount if you have many photos that you want edited.
No special skills required
Unlike many photo editing apps where you need to first train on how to use them, with RetouchMe, you can get your desired photos easily and quickly. All you need to do is to upload the image in the application, and a team of highly experienced professionals will work on it to give you a fine copy of your photo.
But how can one edit photos using this application?
Perhaps you are now wondering how to one can get started with the application to fine-tune your images. Using this best body slimming application is easy, and with a few steps, you will be having the best looking photos on your Instagram as well as Facebook pages.
Let us now look at how to get started with the RetouchMe app;
Editing a photo with RetouchMe
Step 1: Install the application onto your device
For you to be able to use the RetouchMe app to edit photos, you first need to have it installed on your device, whether a computer or android phone. Getting it is easy, as all you need to do is download it either from an AppStore or Play Store.
Step 2: Upload your photo
After installing the application, you need to identify the photo that you want to edit. You ca do this by clicking on the file that has he photo and opening the photo within the application. Alternatively you can drag and drop the photo into the application.
Step 3: Select the touch up options
There various photo touch up options available within the application. You need to select that that fit what you want before the photos can be edited.
Step 4: Send to editors
After selecting the photo touch up options, you can now send the photo to the editors. This will take some time, depending on the number of photos you have uploaded. But on average, a photo takes about fifteen minutes to be edited.
Conclusion
You do not have to contend with a photo that looks nothing like the one you had envisioned when taking it. Enhance your beauty with RetouchMe app, the leading photo editor in the market today.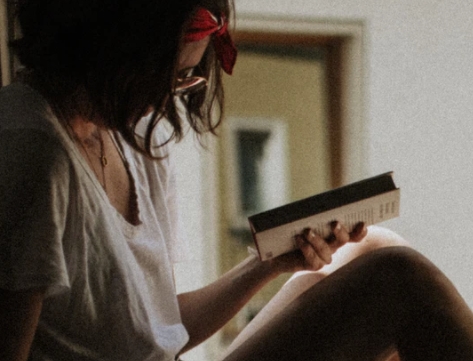 A professional writer with over a decade of incessant writing skills. Her topics of interest and expertise range from health, nutrition and psychology.