Baptism is an important ceremony in the Catholic church. It is a unique moment to welcome a new member into the Christian faith. A party is held right after the ceremony to celebrate the new life with relatives and friends. A baptism party must be respectful to the occasion it honors, and it allows you to spend time with the little one and those close to you. Planning a baptism party should be enjoyable if you do the below things. Here are easy steps on how to plan for your child's baptism party.
Organize with the church
Call your priest, deacon, minister or the church's office to coordinate the ceremony. Also, learn if your family is required to enroll in any class before your kid is baptized. Don't forget to inform your child's godparents before the event. Note that the godparents of your kid are essential during this event. Therefore, make sure you call and asked them to attend the baptism ceremony and party.
Find a venue to host the party near the church where the ceremony will take place. This is ideal but not a requirement. A baptismal party can be held in various places like your home, home of a family member or friend or even in a restaurant. You can as well contact the parish office to find out if the church hall is vacant book it immediately. This will assist you to ease the anxiety.
Get the list of visitors early
Just the same way other parties are planned; draft a list of visitors who will attend your kid's baptismal party. You can start by sending invites to godparents, immediate and extended relatives, and close friends. Also don't forget to invite your church members. It is important to get the exact number of people who will attend your party for proper planning. You need to choose a baptism invitation card that will embrace the tone of your kid's baptism. You can incorporate a photo of your child in the invitation card to create a valuable souvenir.
Bear in mind that you will need to send the invitation early enough such that the visitors from far places will have enough time to prepare and travel.
Consider the visitors when preparing the menu
If you will be required to feed more than 20 guests, a buffet or a barbecue will be ideal since it can be managed easily and it's not expensive. Know the number and ages of kids who will attend and create a menu and meal setting that will be appealing to everyone.
Additionally, make sure you feed your visitors a delicious meal. It is a custom to offer them some snacks and cake. Bear in mind that the type delicacy you serve will depend on what time of the day you intend to hold the party. For baptism party that is held in the morning, a simple breakfast treat like bagels and cream cheese, fruit salad and muffins are enough. For the afternoon and late evening parties, you can feed your guests with salads, sandwiches, and casseroles.
If you are expecting many people to attend the party, you can consider catering the meal or have your friends and family help you cook a delicious meal. The final attraction besides the baby is the baptismal cake. However, cupcakes are becoming customary in the baptismal parties.
Pick a Decorative Theme
When looking for a baptism party decoration, you can select a theme like Christ is King or Resurrection. You can get a unique symbol like a shell that is a symbolizes sacrament of baptism. The color scheme should be kept simple. You can go for a traditional blue color if the party is for a boy. You can as well choose the color of the liturgical season like green an ordinary day and white for Easter holiday. For showpieces, simple things like fresh-plucked flowers and baby items like bottles filled with beautiful beads or confetti can be used. Remember to include a small table for taking baptism gifts and cards from your visitors.
You can consider giving your relatives and friends some favors like a bookmark, a small rosary in an organza bag or customized favors like candy that comes with toddler's name in the box.
Send invitation one month early
Sending invitations a month early will help you ensure that your relatives and friends don't miss the special occasion. The invitation should have detailed information like the time, venue and date of the party.
Note that a baptism party should be a low-key celebration. However, this does not mean that you can't bring fun making activities for kids who will attend. Consider setting up a place outside or in the house and put some games, books, and puzzles for the kids to enjoy as their parents mingle and chat.
If you don't want the guest to bring any present, notify them in person, through calls, or email. You can as well put a 'no presents please' message at the edge of the invitation. If you allow baptism gifts for boys and girls, make sure to inform your guests in advance so that they can prepare in advance.
The party should also honor the family traditions since baptism is an event that strives to honor family and its faith tradition.
A baptismal ceremony offers an incredible chance to party with close friends and family.
Take photos to save the memories
Create lasting memories of your baby's baptism by hiring a professional to capture the whole event through photos. Since your family and close friends will be there to celebrate with you, take advantage of the fact that everyone is in the event and take a couple of group photos.
Make sure you collect the blissful souvenirs from baptism ceremony and celebration to store in a save or your kid's photo album. Those memories will be treasured for decades to come. You will be glad you took the pictures since they will remind you of that moment.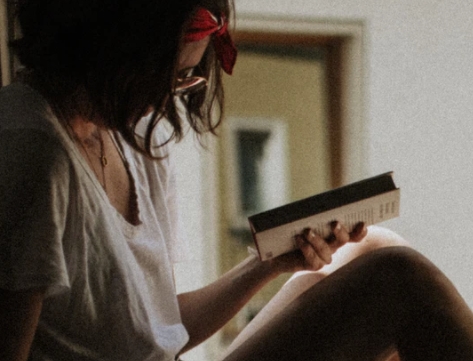 A professional writer with over a decade of incessant writing skills. Her topics of interest and expertise range from health, nutrition and psychology.