There is a reason why people prefer to use electric bikes nowadays as it provides you with a lot of benefits like improved cardiac health, sugar levels, and strong muscles. According to a lot of studies done on the same, it plays a major role in improving the cardiorespiratory fitness for the inactive individuals.
Especially for the uphill riding, these bikes are your perfect go-to option as it needs a lot less intensity as compared to the other modes of transportation. There is no denying the fact that cycling helps people in meeting their exercise goals while they use it on a regular basis. But when it comes to the senior citizens, cycling is not as easy as it seems due to some age-related problems.
This is where the electric bikes come into the picture as it can be used by a wide range of people irrespective of how old they are. This is the most suitable option for those people who are dealing with the low fitness level issues so that they can take a small but effective step towards a healthy life.
Although there is an endless list of benefits related to the use of electric bikes, some of the major ones are –
What can be a better way to upgrade your aerobic fitness than riding an e-bike? Well, when you get to ride this bike, the unwanted fat from your body is instantly reduced and you feel fit.

As per a lot of reports, people love to ride the electric bikes as much as twice in comparison to the normal cycles. So, with these e-bikes, you can easily cycle as much as you want and as far as you want. It helps you in reaching the destination in a much shorter time and that is why plenty of people have switched to this option.

Riding an electric bike also comes with the advantage of strengthening your joints, muscles, and bones. Since its weight is heavier than the normal ones, pedaling, balancing and steering requires a lot of effort. As a result, the muscles get stretched and you can easily avoid several health issues like osteoarthritis, and osteoporosis etc.

The senior citizens might feel a bit intimidated by the idea of cycling as they have not done the same for decades but when they get to ride the electric bikes, it fosters a sense of confidence in them. They can slowly improve the state of their fitness to live a long, healthy and happy life.

People who suffer from some severe health issues like knee pain, back pain, and carpal tunnel syndrome etc. also have the full liberty to keep using the e-bike.
In a nutshell, the electric bikes offer you an extensive range of health benefits and it would be sensible for you to use it as soon as possible so that you can live a wholesome and thriving life without any problem.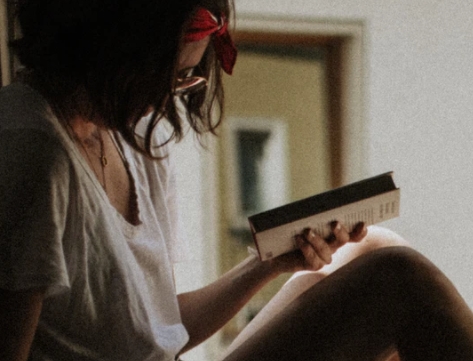 A professional writer with over a decade of incessant writing skills. Her topics of interest and expertise range from health, nutrition and psychology.