So, you've made the exciting decision to start your own retail shop! This can be a fun and lucrative venture, but it can also be risky, since many small businesses close within their first few years of being open. Supplied is here to help with a short guide on how to buy wholesale to set you up to earn a profit.
Most retailers don't sell self-made products; instead, they source their inventory from the wholesale market. A simple google search will help you find a great wholesale supplier like Supplied Shop where you'll purchase from a catalog of items, often in bulk and at a discounted wholesale price.
Wholesale distributors are essentially representatives for the various different companies that manufacture the products you're interested in buying. They have the means to bring all of these products together in one space and make it easy for retailers to find a wide variety of items. Wholesale distributors make their money by marking up the items they get from the manufacturers. For this reason, it's important to do your homework to find the best price for the products you want to sell in your shop since you will mark up the prices even more to reflect retail prices.
Bulk wholesale items are often the most profitable items since they can be sourced at a much lower price than individually purchased products. In fact, many wholesalers will give you a discount when you purchase in bulk. Ordering in mass quantities will also ensure that you have enough inventory to keep your customers coming back. It's important to know if you'll be able to move the large amount of merchandise fast enough, so market research will be key before buying bulk wholesale products.
If you have any concerns about buying in bulk, then you can search for a wholesale distributor with no item minimum. This allows you to order as many products as you want without feeling pressured into paying for more products than you need.
If you can make contact directly with a supplier to establish a relationship you stand to make an even larger profit. Wholesale suppliers might be the manufacturer themselves and so you essentially cut out the distributor's mark-up. Again, it's important to be in contact with the wholesale distributor. Having a specific contact can give you more information on the quality of the product and of course, the demand in your market for the product.
If you happen to make your own products to sell, establishing a relationship with a manufacturer who will supply the materials you need to make your products will increase your profitability.
Wholesale suppliers are all different, and trading cost for services like free shipping, return policies, and item minimums is something you need to consider when starting your shop. Just because a shop offers low prices does not always mean that they are a good option.
When choosing a wholesaler to buy from, it's important to take into consideration their customer service and quality. You should be able to contact someone who can answer any questions you have about these products. If you cannot get into contact with a human, then it's a good sign to turn away.
There's a lot to think about when starting your own shop, so it's important to make wise decisions, not thoughtless ones because you are overzealous in opening your store. Keep up with Supplied's blog for more information on starting a shop!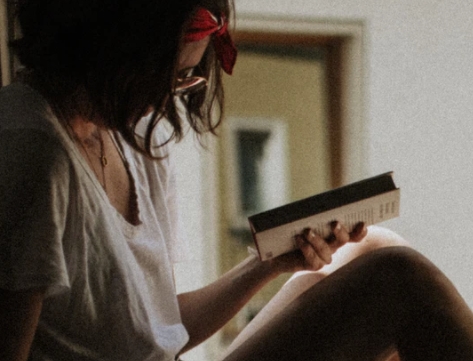 A professional writer with over a decade of incessant writing skills. Her topics of interest and expertise range from health, nutrition and psychology.