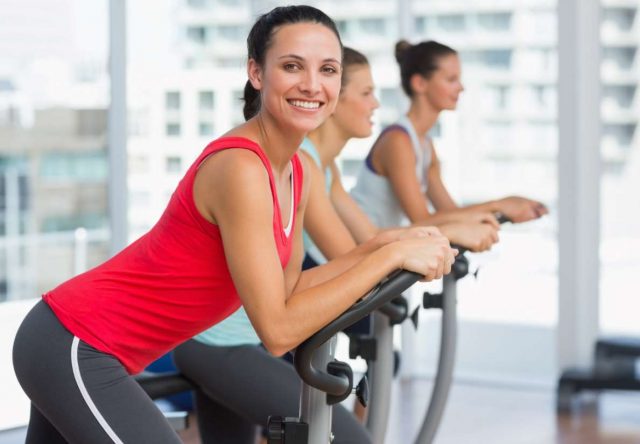 Working out from home is convenient, it means that you can fit a workout into your day easily so you can work on building your cardio fitness as well as strength. Exercise bikes are a great addition to any home gym – they offer workouts for all abilities and take up a small amount of space. Read on to find out more about the best exercise bike and the benefits they can have on your health. (1)
Thinking of buying a spin bike?
If you're looking for a way to get fit at home, a spin bike is one of the best ways to do this – but there are a few factors that you will need to consider before making your purchase, such as:
Cost: You should keep a budget in mind when you're looking for a stationary bike to purchase, they can vary widely in cost determined by a few things. Generally, a basic exercise bike that has very little in the way of tech and accessories will cost less but will still do the job. A bike that has a built-in touch screen, speakers, or membership fees will cost more. You can choose a bike to suit your budget, depending on which features are important to you.
Space: You should think about how much space you have to fit your exercise bike; do you need a piece of equipment that can fold away or move out of sight? If so, you should look for a product with wheels, that is lightweight or foldable.
Features: Think about what you want from your bikes, such as levels of resistance and the type of pedals to suit you – whether they're clip-in or have straps. This is important so you can benefit from a product that will suit your needs.
Technology: Most modern spin bikes feature technology, like a touchscreen to choose a workout, speakers so you can stay motivated and even on-demand classes. Make sure you get to know what your bike has to offer before you make your purchase, so you can get the most from your workout.
What are the benefits?
So, you might be wondering whether buying a stationary spin bike is worth it before you splash the cash. Spin bikes offer a great cardio workout that can help you to burn calories quickly and effectively, so if you're hoping to lose weight or give your heart health a boost, cycling may be the best option. It allows you to build your muscles whilst burning calories and toning as you go so you can benefit from a strong, lean body. They can be used to help with recovery and can be useful if you need a low-impact sport that will not put too much stress on your bones and joints. You can also use it to build overall endurance. Here are a few of the best spin bikes that you can use at home to get fit.
Rogue Echo Bike
This is voted one of the best exercise bikes for full-body HIIT workouts, so if quick and intense bursts of energy are what you enjoy, this bike could be the best for you. This bike uses air resistance, so you have full control of how hard you're working – simply pedal harder to increase and lighter for an easier ride. It is an affordable piece of equipment that does not require membership like many of the others on the market, but it does still feature a screen that tracks distance, calories burnt, and heart rate. Although this bike may seem basic compared to the others, it has all the features of a stationary bike that you need, and it can be moved easily with wheels to the front.
Bowflex VeloCore
If your main goal is to lose weight, this bike is one of the best on the market. Although the Bowflex is a more expensive product, it comes with a huge range of benefits that can make the experience more interactive, like access to workouts with a variety of courses to explore. Even if you would prefer to ride without the help of these additional workouts, you can do this whilst enjoying connectivity to Netflix and Prime Video to keep you entertained so the minutes just fly by. There are also 100 levels of resistance, so you can get a versatile workout each time. (2)
Peloton Bike
The likelihood is that you will have heard of Pelton – it is a household name for fitness and is one of the most modern exercise products available today. It is a high-end piece of equipment that comes with a high-end price tag, so would be great for someone that is keen on cycling or doesn't mind investing a little bit of extra cash to immerse themselves in the full experience. You can take live classes with fitness instructors, and it's not just cycling – you can take other classes like boot camp, yoga, and kickboxing. You can track all the metrics you could possibly want, and they are small in stature, so you can fit them into any space in your home. You must pay for membership with Peloton, but you can choose a plan that is best for your wallet.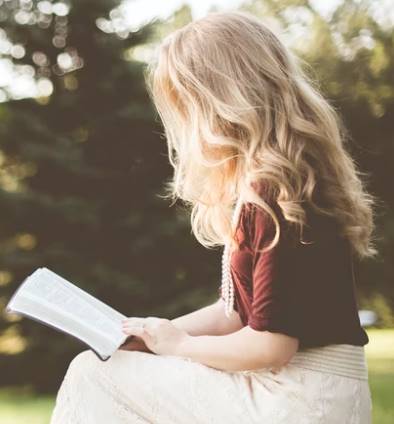 Speaks from heart, always too passionate and driven by emotions. Spins the words with kindness & sharpness, intriguing your ever-inscrutable minds.