A family is outraged after an Indiana teacher at Bailly Preparatory Academy gave their 11-year-old autistic son an award for 'Most Annoying Male' at the end-of-the-year school celebration last month.
The parents of the autistic, 5th-grade boy were in disbelief when he was awarded a trophy for "Most Annoying Male" at the ceremony while other children were presented with positive awards, such as "most improved" or "funniest."
The 11-year-old's father, Rick Castejon, said that his son was thrilled when he was called up to receive the award since it was shiny. However, "thrilled" is not the word that describes Rick's reaction when he saw what kind of award his child received.
Rick also said: "I didn't want to cause a scene with other parents there, so I left the award on the table and tried walking away, but the teacher came back and said Akalis forgot his award."

The boy's mother, Estella Castejon, who wasn't present at the school celebration, went to the school the following day and she demanded an apology. But, she never got an apology from the teacher or the principal of the school, however, she got one from Gary Community School Corporation emergency manager Peter Morikis.
In a written statement, Morikis said: "The Gary Community School Corporation does not condone this type of behavior and will continue to put the safety and well-being of our students first. We extend our deepest apologies to the impacted student, the family and anyone else who take offense to this unfortunate occurrence."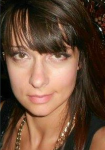 Riley Cooper is a professional writer who writes informative and creative articles on topics related to various fields of study. Written with love and enthusiasm, her articles inspire readers to broaden their knowledge of the world, think and get ready to act. If you have a general question or comment please fill out the form and we will get back to you as soon as possible https://curiousmindmagazine.com/contact-us/