How did you feel last winter? Do you still remember the biting cold that made your face freeze within minutes, the frosty wind that assailed you from every side, the avalanches of snow that turned your front porches into fridges? ​Well, gear up, because this winter is going to be even worse than that!
What kind of season do we have in store this year?
Another actively cold & snow storm full season is expected this year for the US (not for every area though).
We shall look into exactly what will happen using many long range techniques.
– Are we STILL going to have a 'Super El Nino'?
– Well, here's your answer: it's likely to match that of 1997/8!
That winter was a mild one with average snowfall. However, THIS year we have a different polar set up, with the Magnetic Polar Shift currently happening, combining with the strong jet stream. This could lead to high amounts of Northern Blocking pushing heavy snow south into Indiana, Arkansas, Michigan, Ohio, etc.
And the rest of the US, but not all areas, especially the East but also some Central & Mid Atlantic Areas, including the mountains of the West, should have a slightly milder than average season.
Long Range Forecasts (especially those for winter and autumn) are very uncertain as the atmosphere is fluid.
Those who are familiar with long range predictions will realize this complication, so please do not take this forecast too seriously… Check for updates again in the month of September.
Get ready for a double portion of snow and freezing-cold temperatures this winter
Here is a summary for the coming season for the US Areas:
The upcoming winter season is likely to be full of surprises. However, a generally snowy & cold winter can be expected in the East (not quite Brutal), further West, near Average to "at times cool", and "at times warm". California Dry – and probably wet for Texas, Atlanta, Florida, etc. Cold for Missouri, Colorado, Delaware, Kentucky and New York.
The first US snow spot (snow cover) has started to develop across Siberia. Snow cover across the Siberian plain & Northern Hemisphere is a significant factor when forecasting how much Northern Blocking is likely to form.
What is the so-called Northern Blocking?
Northern Blocking is the most significant weather mechanism that allows cold air to drain off the pole and deliver cold & snowy conditions in mid latitudes and during any year to. The first white stuff spot, or appearance of the white stuff as weather geeks call it, usually appears in September.
What is El Nino?
El Nino is a spell of warm waters in the Pacific and usually pushes warm air into California, with colder temperatures & high snow across the East towards New York & even as far South as Florida. These are the main factors influencing weather here.
El Nino will be "Super" or very strong later in 2015, promoting the "North Easter" event, which means low pressure bringing cold & snowy conditions in the North East of the US.
What does the Old Farmer Almanac predict for the upcoming winter?
It also predicts that it will be especially cold and those places that don't usually experience much snowfall, such as the Pacific Northwest, will be hit with 'buckets' of it.
Now, before you curl up into a ball and cry, let's look at the bright side. Firstly, there are plenty of scientists who poo-poo the almanac, which is based on a secret formula that founder Robert B. Thomas designed using solar cycles, climatology, and meteorology​, so it just might be wrong.
But even if it is right, there are certain perks to a real, sturdy winter.
"Just about everybody who gets snow will have a White Christmas in one capacity or another," Almanac editor- Janice Stillman ​shared her thoughts with The Huffington Post.
Of course, this means that there will be ever more reason to stay curled up inside with your loved ones, cradling a cup of your favorite tea, and watching the windows frost over as the sky carpets the earth in a thick blanket of clean white.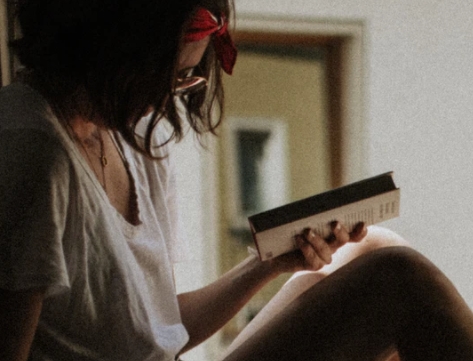 A professional writer with over a decade of incessant writing skills. Her topics of interest and expertise range from health, nutrition and psychology.