Gary Evans, a 56-year-old man from Texas, died after contracting flesh-eating bacteria while crabbing with his family on a local beach.
Debbie Mattix, Evans's wife, informed the press that he died just four days after he was exposed to the bacteria, known as vibrio bacteria, at Magnolia Beach.
In most cases, people get infected by this bacteria by eating raw or undercooked shellfish. But, vibrio can also enter a person's body through open cuts and scrapes.
The day Evans and his family went to the beach, he didn't go swimming or eat raw oysters or shellfish. He was just crabbing from the shore. Unfortunately, he contracted the bacteria and within just 2 days he wasn't able to walk.
Once his family noticed that his legs were severely swollen, they took him to the hospital, but they didn't think it was anything serious.
Evans was given painkillers and antibiotics in the hospital. He even underwent surgery, but it was all in vain. The bacteria spread into his kidneys and his liver. It also got into his bloodstream and began collapsing his veins.
This is how one ordinary trip to the beach was enough to terminate this man's life.
Twitter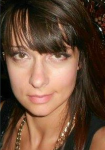 Riley Cooper is a professional writer who writes informative and creative articles on topics related to various fields of study. Written with love and enthusiasm, her articles inspire readers to broaden their knowledge of the world, think and get ready to act. If you have a general question or comment please fill out the form and we will get back to you as soon as possible https://curiousmindmagazine.com/contact-us/