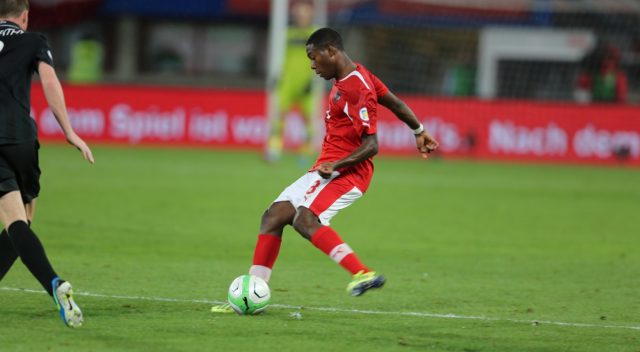 With the European football season coming to an end, EA Sports and FIFA 21 teams paid tribute to some of the best football players from all over the world through this year's Team of the Season(TOTS) promotion. The 2021 TOTS promotion has been launched on April 23, including a group of players, which can now be packed and obtained in the form of SBC and Objectives. This group includes EFL's top stars and community TOTS winners.
Now, the iconic end-of-the-year ultimate team promotion is here: six harvest weeks of coveted FUT upgrades, player SBC, lightning strikes, and fans' striving goals. There is no doubt that TOTS is the biggest promotion every year, and it will remain unchanged in 2021.
TOTS can also reduce the price of almost all other cards in the game, but there are some exceptions, such as top icons and special cards for valuable players that are not included in TOTS (Virgil Van Dijk's Team of the Season) The team card is likely to be the exception this year. If you need free fifa coins, please check here.
What is TOTS?
FIFA 21 TOTS (Team of the Season) is a highly anticipated annual tradition that celebrates the best players in the world during the 2020-21 season. Overall, it added dozens of new cards to the Ultimate Team in April and May, with the first two teams landing on Friday, April 23. They are Community TOTS and EFL TOTS.
Community TOTS is voted by fans and includes three Premier League cards, what are guaranteed to stay hot through the campaign.
It pays tribute to the best performers in all major leagues and the best performers in other parts of the world. These players received upgraded cards in FIFA Ultimate Team, which included huge attribute improvements, and even added some players' total score to a maximum of 99 points. For more information about fut coins, click here. Every Friday during the team game by this season, a new league will be released, and some minor leagues also have their own lineups on Mondays.
TOTS: Which leagues and players will get the cards
Every of Europe's top five leagues will get their own Team of the Season squad. At the end of this season's team competition, the ultimate TOTS lineup will be released and all the highest-rated players in this promotion will be released again.
Many members of the FIFA community have begun to predict which players will get team upgrades this season, and some of them can almost guarantee to get TOTS items.
The highest-scoring players in the top five leagues, such as Harry Kane, Mohamed Salah, Karim Benzema, Andre Silva, Cristiano Ronaldo, Kylian Mbappe, and Memphis Depay, should all be upgraded to TOTS.
The cards cost in FIFA 21
The answer to this question will definitely fluctuate throughout the movement. Now, the demand for cards such as Wan-Bissaka and Barnes is incredible, but as more and more cards of similar caliber appear, their prices should drop slightly.
The statistics on these cards far exceed the basic scores awarded to players by FUT at the beginning of the year, so they paid a high price.
TOTS is released in small groups, and EA classifies players according to domestic leagues. BuyFifaCoins is the best site to buy fifa coins.
Also beware of buying immediately after the product goes on sale. In 2020, TOTS Lionel Messi transferred more than 6 million coins within the first hour of listing, but it quickly stabilized at 2.5 million coins. Similarly, if you want to sell Ronaldo within the first hour of starting, Ronaldo's worth is as high as 10 million, and eventually fell to 4.9 million. In the few hours before the start of the game, this is a problem in many games.
Wan-Bissaka started campaign costing about 750,000 coins, and the early value of Barnes was set at 595,000. One night, two players are more expensive: Federico Valverde (Real Madrid, active, 92 years old) and David Alaba (FC Bayern, CB, 92 years old). On the other hand, a pair of Hull City players-George Honeyman (CAM, 85) and Callum Elder (LB, 85)-can be used for 13,750 coins sell at a low price.
FIFA 21 New cards
Goals and squad-building challenges have always been the way to get exclusive cards in FIFA 21 matches, and this trend continues. If you want to know how to buy fifa coins, please check BUYFIFACOINS.
Federico Chiesa (LM, 89) of Juventus is the first TOTS player to obtain the FIFA 21 SBC puzzle combination. It needs to complete the two challenges surrounding Piemonte Calcio (Juventus) and Serie A. There will inevitably be more SBCs throughout the movement.
At the same time, two more items popped up. As a goal-based reward. Completing five in-game tasks around the "Live FUT Friendly Community Challenge" can attract the Argentine wide-legged player Angel Correa (RM, 90) of Atletico Madrid. If you want to focus on offline bonuses, turn your attention to Nick Powell (CAM, 88). The Stoke midfielder is your task after completing four missions related to squad battles.
The preparation for TOTS
We have a complete guide to prepare your club for TOTS in FIFA 21, but the short version is that you want to have a lot of coins, a pile of feed, and a strong, untradeable team for you. Consider the weekend league, and at the same time you need to accumulate these TOTS cards in order to fill the position of the first team again.
We also need to be careful not to buy fresh TOTS players. During the promotion period, TOTS prices usually fluctuate sharply, especially for upper-middle-level enterprises, because the supply will rise and fall rapidly. If you want to get our suggestions based on experience, please choose some of the suggestions you want to get, get them when they seem low, and enjoy them as much as possible.
Now that we have entered the commercial end of a very unique season of world football, the last "big" promotion has finally arrived-TOTS is an opportunity, you can spend coins and FIFA points to get the best team possible.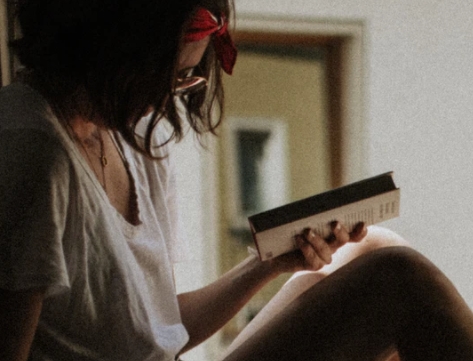 A professional writer with over a decade of incessant writing skills. Her topics of interest and expertise range from health, nutrition and psychology.